MANILA, Philippines — A gourmet tour of the countryside with a lingering stay in Pampanga," reads the cover of Abe's menu, enticing guests to sample the mélange of heirloom and unique concept recipes that patrons have grown to love from the Filipino restaurant.
Started in 2006, Abe's first branch opened at Serendra, albeit with some initial misgivings, the venture turned out to be a big success for the LJC Group. The company behind well-known restaurants such as Lorenzo's Way, Café Havana, Bistro Remedios, Fely J's Kitchen, and of course, Café Adriatico, which kickstarted everything, says group president and CEO Lorna Ambas.
"My dad, Larry J. Cruz (LJC), started out in the restaurant business purely by accident,"Ambas recalls. "He was from an entirely different field. He used to collect antiques but didn't have space for all the pieces already so he decided to put up an antique store. He found a space in Malate and named it Koleksyon. It was in business for more than a year when someone told him this is a good spot for a café-restaurant and if LJC would like to partner with him."
"Just before the restaurant opened, his partner backed out so he had to take over all of a sudden and named the restaurant, Café Adriatico," she shares.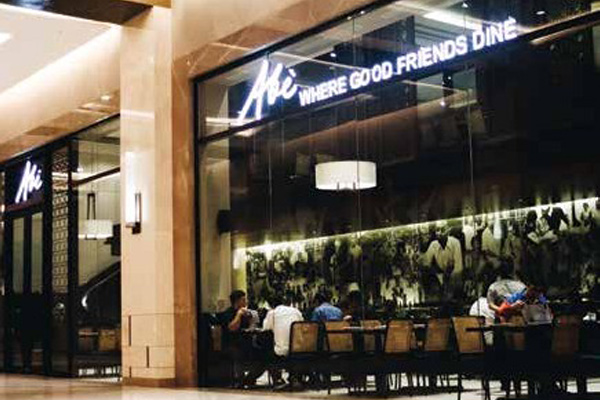 Abe at The Shoppes at Solaire Resort and Casino. The Philippines STAR/Mike Rebuyas
LJC thought of honoring his father's memory, the late artist-writer, gourmet and bon vivant E. Aguilar "Abe" Cruz, with Abe, a themed restaurant that's "all Filipino" and carries strong Capampangan roots.
Favorites
Balancing the key elements for a successful restaurant venture—ambiance, great service and affordable and delicious food—Abe was a hit among guests, prompting the LJC Group to quickly open branches in TriNoma, SM Megamall, Alabang, Solaire Resort and Casino, and the famed Abe's Farm in Pampanga.
Lifestyle Feature ( Article MRec ), pagematch: 1, sectionmatch:
"Abe is all Filipino. I think what is distinct about it is that it focuses on what's Capampangan. It is also about Abe's favorites and those of his artist friends such as the Biringhe (Capampangan arroz valenciana, a favorite of Agustin Goy), Lamb Adobo (a favorite of Ben Cab), Klassik Kare Kare (traditional style with oxtail, tripe, and vegetables in a rich peanut-base sauce, which was a favorite of a group of journalists, bankers, artists and public relations practitioners who dined every Thursday at Bistro Burgos, a former LJC restaurant)," describes Ambas.
When asked which are her favorites at Abe, Ambas confesses she's fond of The Day After (pork lechon paksiw stewed in its own spicy sauce and coconut milk and chilies) and Gising Gising (sliced kangkong stalks sauteed in red hot chili peppers and coconut milk).
Ambas attributes the rich flavor of Capampangan dishes to the abundance of fresh ingredients in Central Luzon and the province's rich trade roots during the Spanish time.
Take for example Abe's Chicken Supreme, which Ambas reveals is her mom's unique recipe. "The stuffing is not an ordinary stuffing, it uses malagkit, chestnuts and chorizo; the same way that the Choco Eh! Fondue with Suman is an heirloom recipe from my great, great grandmother. It's something that we would always have for Christmas."
Another unique dish at Abe is Sinigang sa Ube, which was developed by LJC Corporate Chef George Lizares. "Filipinos usually associate ube as a dessert, so we thought of using it in a viand. People were a bit surprised but they enjoyed it when they tried it," he shares.
Aside from developing a taste that is consistent with LJC's vision for Abe, sustaining it is also key to the restaurant's success.
For this Ambas is thankful to have a foodservice partner like San Miguel Pure Foods—Great Food Solutions (GFS).
"They've been our supplier from the start. We use their products and recognize them as a reliable partner," she says.
She adds: "We need to source our ingredients from reputable and reliable suppliers. GFS can supply us in bulk the quality that we want, the cut that we want; making the jobs of our chefs easier all year round, especially during the holiday season. We need a supplier that's very consistent and won't let us down."
With more than 30 years in the business, LJC brands, Abe included, are showing no signs of slowing down, as the group continues to delight patrons with plate after plate of its homegrown specials.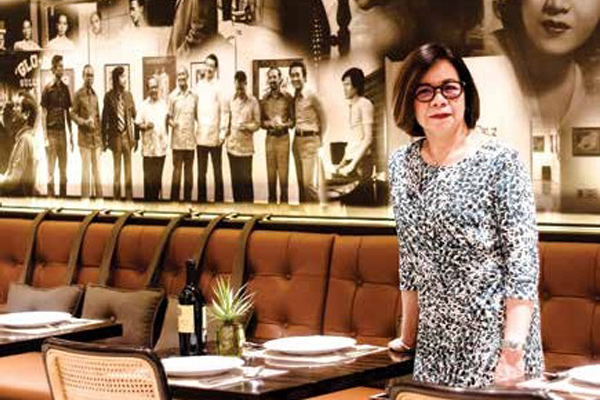 LJC Group president and CEO Lorna C. Ambas. The Philippines STAR/Mike Rebuyas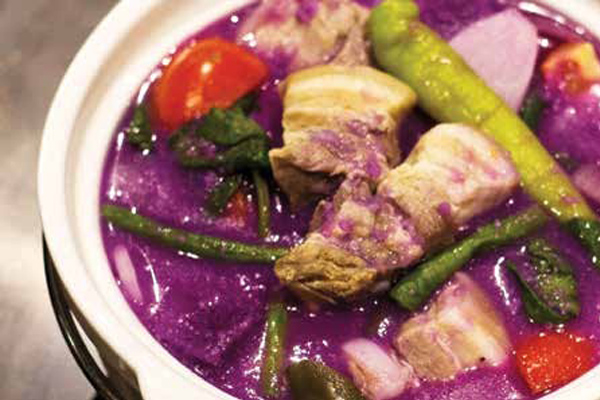 Sinigang Sa Ube: a twist to the classic Filipino dish by using ube instead of gabi for a thicker broth. The Philippines STAR/Mike Rebuyas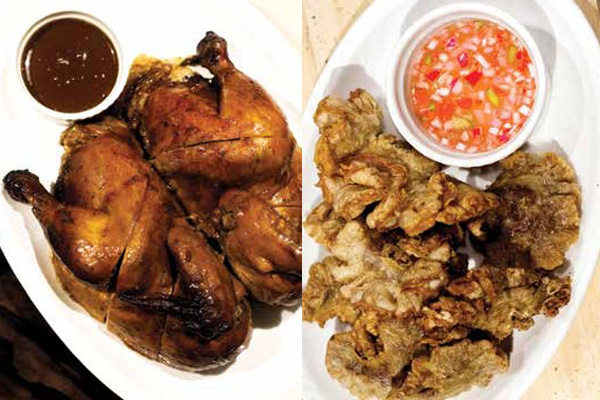 Abe's Chicken Supreme and Chicharong Bulaklak. The Philippines STAR/Mike Rebuyas