MANILA, Philippines — Have you ever taken a journey on Christmas? Was it memorable enough that you still remember every bit of it? Was it significant enough to change you? In most Christmas movies, there are several instances where a character would travel and then return a changed person. Some of them actually traveled, while there are others who were taken somewhere in their dreams. Here are some life-changing events that happened one Christmas in films: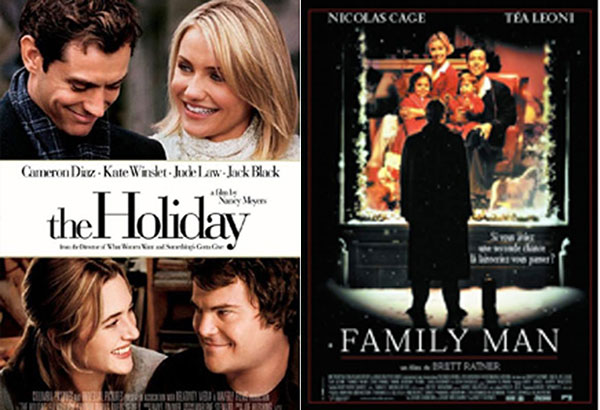 The Holiday. Iris and Amanda, living in different countries, are both going through something which made them decide to switch houses for the holidays. As they try to move on from the past, new things start to open for them, including finding romance. This seems to be a great idea after all!
Polar Express. A boy, who is doubtful about the existence of Santa Claus, takes a journey on a magical train to the North Pole. Together with other children, he sees and gets to experience things he has never imagined, and of course, also looks forward to his most awaited moment of finally seeing Santa and the wonderful place where he lives.
Home Alone 2: Lost in New York. If being left alone at home in part one is not enough for an adventure, then this sequel is a sure one. This time, Kevin is separated from his family and accidentally gets on a flight to New York. Now, he needs to find a way to find his family. But knowing Kevin, he definitely knows how to have a good time as well.
Elf. A man who grew up with Santa's elves believes he is among them. Upon realizing he isn't, he sets off on a journey to find his parents in the human world. In his adventure, he meets some nice people and some other not so nice ones, but most importantly, he now needs to choose if he will stay in the North Pole with Santa and his elves or start a new life where he is supposed to belong.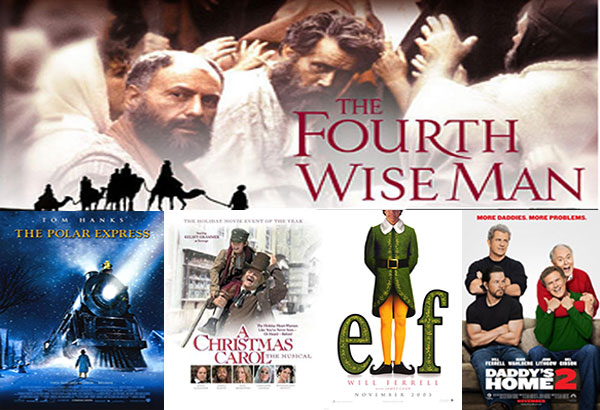 The 4th Wiseman. We all know about the Three Wise Men but what about the story of the fourth one? Adapted from the book by Henry Van Dyke, the direct-to-TV movie is about the journey of Artaban in finding the newborn king. He goes on a long journey and helps people along the way; after a long time, he continues to search patiently. Will he ever find this king?
Four Christmases. Couple Brad and Kate sure have the busiest Christmas ever. They need to visit both their divorced parents for the holidays — that is equals to four individuals, by the way. That should be fun right? But to them, that means facing childhood fears, family conflicts and some confrontations. Would it be a wonderful Christmas for them or a chaotic one?
Daddy's Home 2. Dusty and Brad have planned the perfect Christmas celebration for their kids. All is well until their own dads come to spend the holidays with them. Now, things start to get stressful and seem like falling apart. Surely, there is a way for them to get along. After all, it's Christmas.
The Family Man. Jack is a rich and successful man who has no time for little things. He lives a life most people dream of having. Then a sudden turn of events leads him to a situation he has never thought he will be in. It seems weird at the beginning but he actually likes it. Now, he needs to make a decision either to live the life he once had or just stay in this new life he is having.
A Christmas Carol. The classic Christmas story by Charles Dickens is an old time favorite and so this list wouldn't be complete without it. It is about a stingy and bitter man named Ebenezer Scrooge. One night, in his dream, he is taken into three different moments of his life: The past, the present and the future. He wakes up a changed man. Let's remember that it is never too late to change for the better.
The Man Who Invented Christmas. In the film, viewers are taken back in time to the life of Charles Dickens, the author of the famous holiday classic A Christmas Carol. What made him create the main character Ebenezer Scrooge? Is the story in anyway related to his life? Watch the film and find out how your favorite Christmas tale came to be.