SINGAPORE — Renowned as one of the most progressive countries in Asia, Singapore has made a reputation to travelers as financially challenging. Staying for a few days can be quite expensive especially to budget travelers.
Thankfully, Lemon Grass Hotel Singapore makes it easier for everyone to afford a quality accommodation. The hotel not only offers friendly room rates but also a satisfying stay from check-in to check-out.
The perfect time to visit Singapore and stay at Lemon Grass Hotel is now. In celebration of Chinese New Year, guests get 15 percent off their total hotel stay when they use the promo code LEMONCNY18 when booking online.
Here are three more things to expect at Singapore's newest budget-friendly hotel:
Clean and comfy stay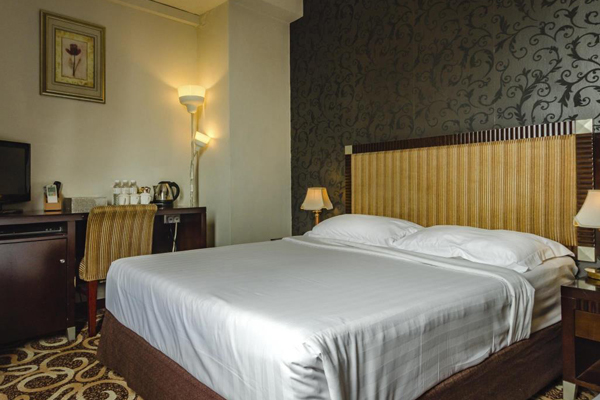 Hotel rooms are always tidy and amiable looking for all guests. Lemon Grass Hotel Singapore/Released
Lemon Grass Hotel Singapore follows world-class standards in maintaining rooms and facilities. The staff makes sure that the hotel is always in its great appearance for guests to enjoy.
From the reception area to the guest's bedding, every feature is always tidy, new and amiable looking.
Internet connection is also properly observed to provide the guests consistent communications with their loved ones, friends and colleagues.
Hotel proximity
The hotel is strategically located near Singapore's main attractions with approximately half an hour distance via MRT, bus or taxi. It is also close to the Changi International Airport that adds up to the total convenience of stay.
Singapore boasts its very efficient and convenient transportation system that makes commuters experience great — shorter travel time, organized ticketing systems and well-structured facilities. Travel surely is never a hassle in the city.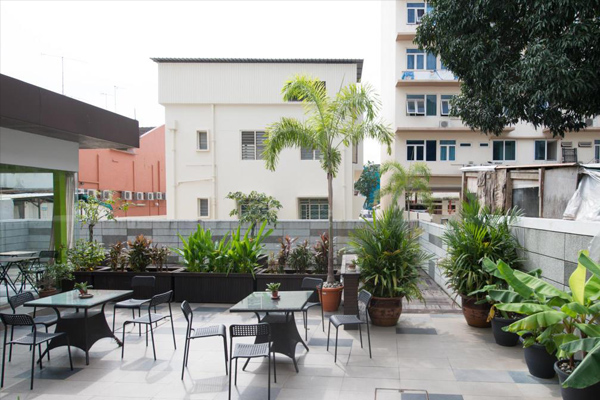 Relax and unwind at the hotel's al fresco restaurant. Lemon Grass Hotel Singapore/Released
Hotel booking and reservation
Unlike other budget hotels, Lemon Grass Hotel Singapore can accommodate inquiries and reservations through its social media channels — giving customers a direct and convenient booking experience through the comfort of their fingertips.
Promotions and other news are also announced through the hotel's Facebook, Instagram and website — the latest being the special promotion for the Chinese New Year this month. Everyone gets 15 percent off their hotel stay when they use the promo code LEMONCNY18 upon booking.
More deals await everyone this year.
For more information, visit www.lemongrasshotel.com and follow Lemon Grass Hotel SG on Facebook and Instagram. For inquiries, email at lghotel.sg@gmail.com or call +65 6743 3232.