MANILA, Philippines — Forbes Travel Guide unveiled on February 20 its annual Star Rating list, naming Sky Tower at Solaire Resort & Casino for two consecutive years as Forbes Travel Guide Five-Star hotel.
Solaire's Sky Tower also received the highest accolade in the hospitality industry in the Philippines based on this year's Forbes Travel Guide ratings. Only three hotels in the Philippines have been honored with such coveted accreditation.
"Having won this prestigious award for the second year in a row affirms Solaire's commitment towards excellence, and to consistently provide top-of-the-line services to each of our guests," said Rajesh Jhingon, senior vice president for resort operations.
"We are delighted that our hard work to become one the Philippines' premier luxury destination is coming to fruition," Jhingon added..
Sky Tower will be showcased with all of the Star Rating recipients on ForbesTravelGuide.com.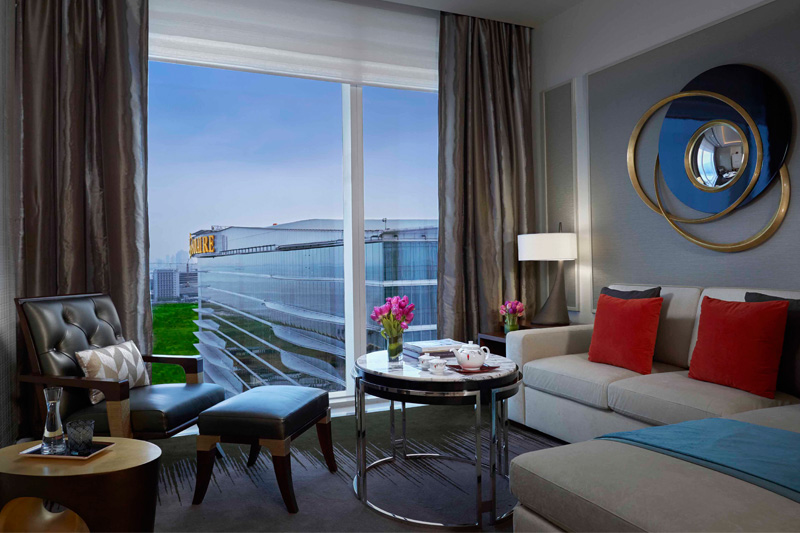 The Sky Studio offers a wonderful view of the hotel. Solaire Resort & Casino/Released
Solaire, sitting on 8.3 hectares at Entertainment City in the Philippines, is a tranquil sanctuary that is a stunning masterpiece, bringing together Manila's rich heritage with a contemporary architecture and designs.
The Sky Towers' 312 guest rooms and suites offers guests personalized experience amid beautifully landscaped surroundings. A hallmark of the Solaire's luxurious experience is the team's unmatched warm Filipino hospitality.
Solaire offers an inspiring natural setting while providing easy access to Manila's recreation facilities, extensive dining options, entertainment and shopping all under one roof. Solaire is delighted to represent the best in class in luxury hospitality.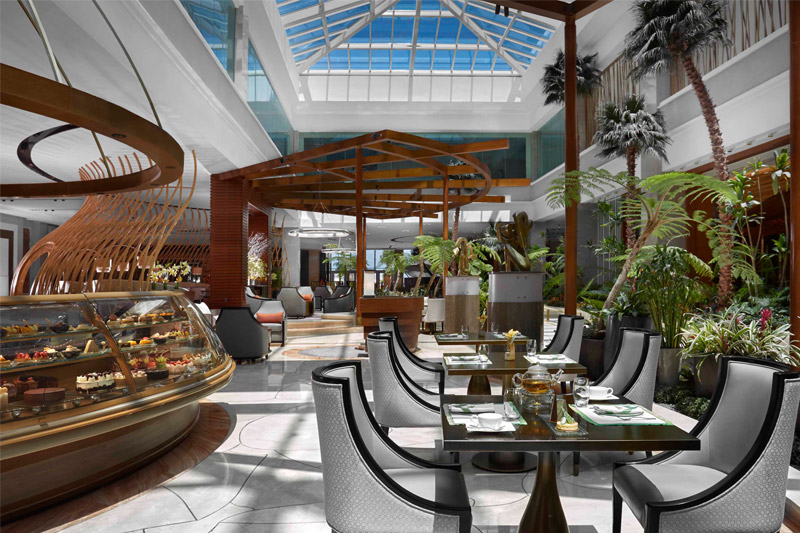 The hotel's Oasis Garden Cafe. Solaire Resort & Casino/Released
"We are pleased to honor the 2018 Star Rating recipients, an exceptional collection of hotels, restaurants and spas that demonstrates a strong culture of service," said Gerard Inzerillo, chief executive officer of Forbes Travel Guide.
"In an online environment of confusion and clutter, Forbes Travel Guide is the most trusted source of information to assist guests in making informed decisions," Inzerillo said.
"These properties, the largest and most global group in the company's history, achieve an impeccable standard of excellence in hospitality, underscoring our overall mission of positively contributing to the international tourism industry as well as individual hotel experience. We are proud to congratulate everyone associated with the prestigious properties recognized today."
Forbes Travel Guide is the only independent, global rating system for luxury hotels, restaurants and spas. Started as Mobil Travel Guide in 1958, the company created the first Five-Star rating system in the United States. Today,
Forbes Travel Guide's incognito inspectors travel the world, evaluating properties based on up to 900 rigorous, objective standards. For a detailed explanation of how Forbes Travel Guide compiles its Star ratings, click here.