MANILA, Philippines — Earlier this year, The Bellevue Manila kicked off its 15th anniversary celebration. The Chan family business has been developing through the years into a fast-growing hotel chain.
The Bellevue Manila managing director Patrick Chan, a third generation hotelier, has fond memories of the "suite life" when he was young.
"We grew up in our grandfather's hotel business," he shares. "When we first got back from Canada, we stayed at the hotel for several years. Even when we moved out and had our own house, we would go to the hotel and just hang out there with our cousins. It became our playground. Growing up, it was my father's dream to build his own hotel." It was Chan's father who realized his dream when he built The Bellevue Manila 15 years ago.
"The biggest change was that it was just supposed to be one hotel," he says. As the family worked to grow the brand into a local chain, Chan says, "Expanding Bellevue Manila first was the priority. We realized early on, in the early 2000s, that there was a need and a demand for Bellevue to grow." They started by opening the grand ballroom. Then, as demand grew even stronger, they built The Bellevue Manila's Tower Wing.
Then, the Chans began to venture outside of their home base in Alabang and the B Hotels were conceptualized in 2008, with the first B Hotel in Quezon City opening in 2010. Bellevue Bohol, on the other hand, opened shortly after. "A resort was always a dream from the beginning," Patrick shares.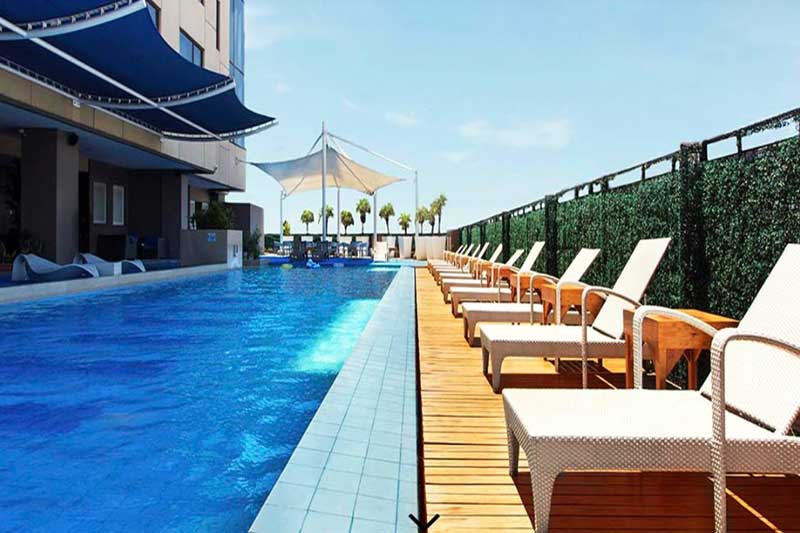 The Bellevue Manila
The Bellevue brand of service is a badge of honor for the Chans. The employees of the hotel are considered extended members of the family. "My goal is to have a good place to work. It's not just a job. We want to make everybody feel welcome," he says, adding that this welcoming work environment is what translates to warm service.
Bellevue's care for guests is as personal as staying the night at a friend's home. In fact, Chan himself has added several of his own personal touches to the rooms. "I'm an insomniac. I've found a way to improve this by improving the bed," he shares. The bed linens and mattresses Chan has chosen for the Bellevue rooms are what he would choose for himself. "If you get a good rest, it'll make or break your day."
The newest addition to The Bellevue Manila is Cellar 22, a bar within a bar concept that follows the recent speakeasy trend. "The Cellar is a personal project of mine. I've always wanted to have a place that's quiet, just soft music, nice drinks, premium stuff," says Chan. At the recent launch, he shared that he wanted to turn the space into his own personal office, but his father wouldn't let him. "It's actually a place that I built for myself… and I hope everyone enjoys it as well."
Located within Vue Bar, Cellar 22 is an escape from the lively cacophony of the main bar's live bands. "I've always dreamed about an alternate destination at The Bellevue Manila where you can have good drinks, craft beer, whiskey without a live band that's very loud," says Chan.
With its cozy, Instagram-worthy interiors, Cellar 22 is the best place to have a quiet conversation with good friends or even enjoy a night cap on your own with relaxed jazz music in the background.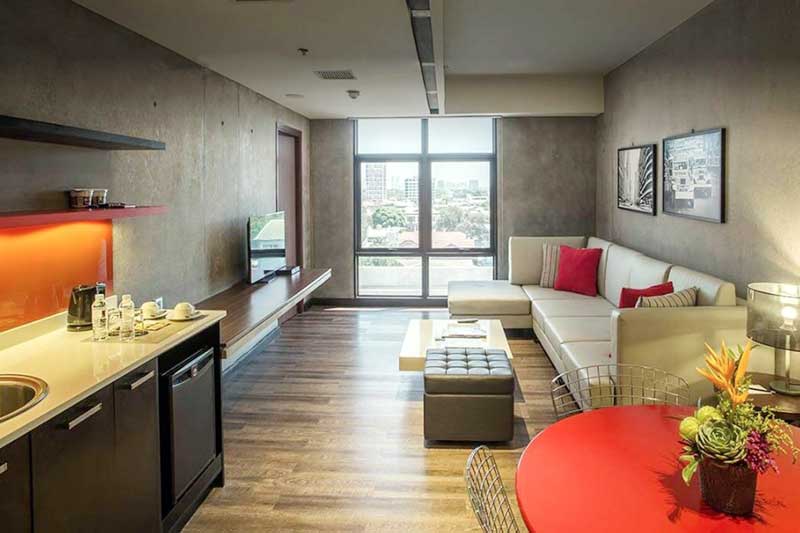 B Hotel in Quezon City.
The Bellevue has several other changes in the works as it celebrates its 15th anniversary. Chan says they are launching a new rewards program with better benefits. Bellevue Bohol, which is now six years old, will be undergoing an expansion in a three-hectare adjacent property. "We're building a new, more luxurious, modern resort within the next few years," Chan promises.
Bellevue Baguio, a 37-room luxury hotel, is also in the pipeline. "Baguio has been a long time in the making," says Chan. It is a long-awaited homecoming for his father, who is from Baguio.
B Hotel continues to expand with branches planned in Nuvali, Cagayan de Oro, General Santos and Cebu.
As the changes continue, Chan says one thing will remain the same: "The family atmosphere. When employees feel part of the family, it makes a big difference. If the people are happy working here, it makes their service better."
As they have done for the past 15 years, "Serving people as if you are serving them at home – that is what we are aspiring to do."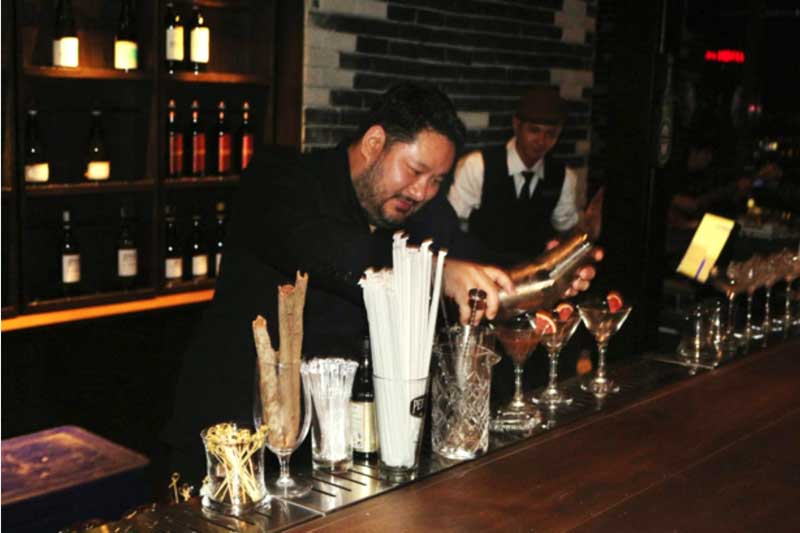 Managing director Patrick Chan at Cellar 22.