Fish & Co., The Bistro Group's family seafood restaurant, turns nauti and nice — sporting modern nautical interiors that's o-fish-ially Instagrammable!
Clean lines are emphasized in wooden floorings, doors and in the bar area that depicts a boat plank. The once colorful wall décors were replaced with black-and-white renditions of iconic sea symbols — think lighthouses, seahorses, jellyfish, puffins, anchors, galleon, and the compass — that complement the raw gray walls. The lighting fixtures remind one of the Petromax lamps fishermen use when they set sail at night.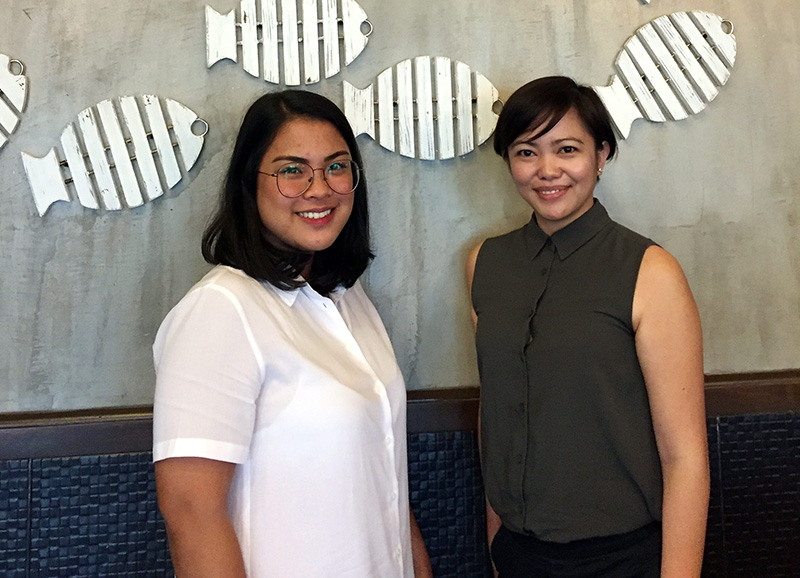 Fish & Co. marketing officer Ana Sadang and The Bistro Group marketing manager Chanky Tiangco
Not only are the colors reminiscent of the sky and sea, even the textures are associated with ships and docks.
At the newly renovated Fish and Co., each element has been carefully crafted — from the décor and lighting to the way food is presented — so diners can at least get a decent photo out of it for their IG stories.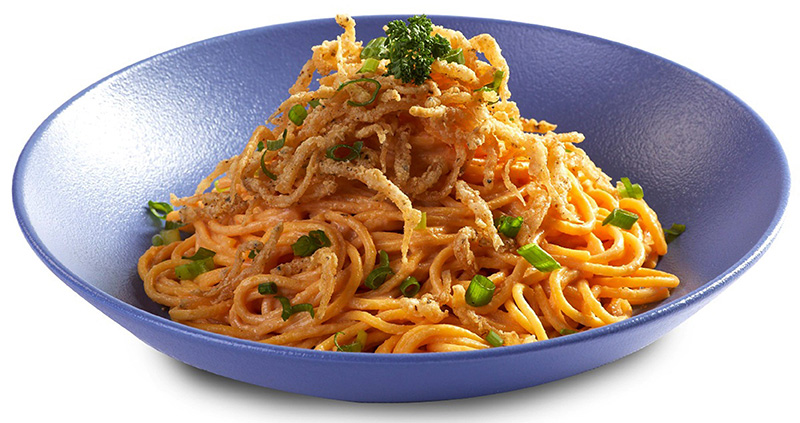 Crispy White Baits Pasta, spaghetti in salted egg sauce topped with white baits
Picture-pretty restaurants and food have, indeed, become a huge part of social networking and Fish & Co. has picked up on this trend.
"And it works! Known as a family seafood restaurant, Fish & Co. now attracts millennials — who eat with their iPhone's first — spotted sharing a platter of shrimp poppers and mocktail mojitos," enthused Chanky Tiangco, marketing manager.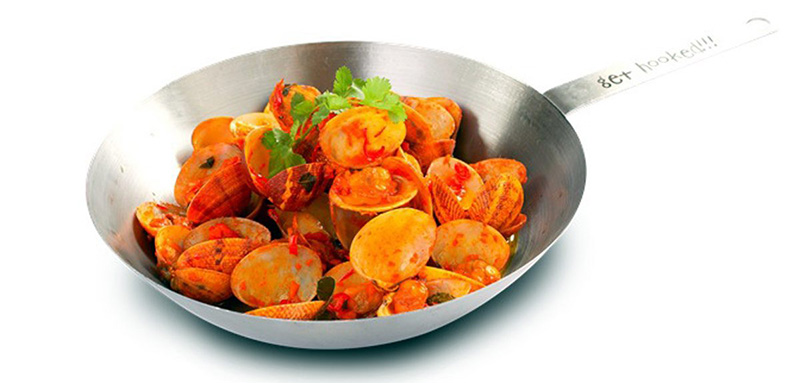 Clams in Curry Butter, Asian-style steamed clam dish sautéed in garlic and curry butter sauce
New baits
Fish & Co. puts just as much time into menu planning as they put into their eye-catching interiors.
While the Best Fish & Chips in Town remains its best-selling dish, the restaurant offers delicious treats beyond the bounties of the sea. Think crispy pata, grilled chicken and pork belly. These dishes are specially prepared for those who love to meat at Fish & Co.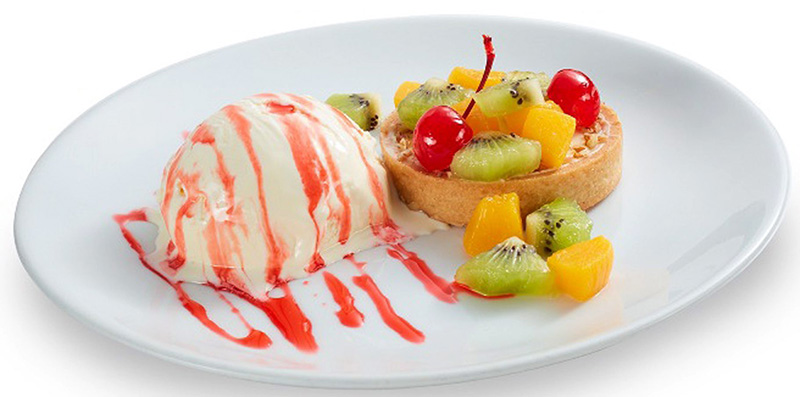 Cap your meal with this delicious Fruit Tart.
"Along with the resto's new look, we're also launching new items on the menu that are equally photo-pretty," added Tiangco.
The Soft Shell Crab Salad, for one, tastes as good as it looks. Then again, anything with soft-shell crab is pretty special so dig in!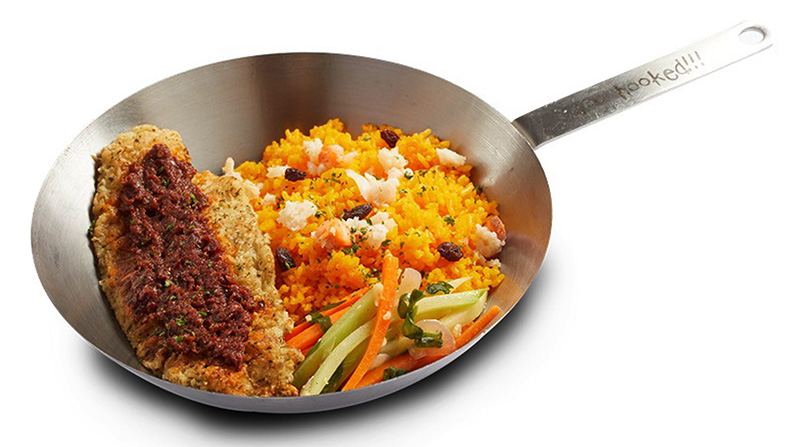 The Fiery Catch, grilled white fish in spicy Peri-Peri sauce
Fish & Co. gives Irvin's a run for its money with its Crispy Fish Skin, deep-fried salmon skin with your choice of either the cocktail vinegar or the spicy mango vinaigrette as dip. Both taste good. The difference? Fish & Co.'s is served fresh daily!
Pasta lovers are in for a treat with the Shrimps and Scallops Aglio Olio and Crispy White Baits Pasta, spaghetti in salted egg sauce topped with white baits. Well, I prefer the former than the latter not only because aglio olio is my all-time favorite but also because the flavor of the salted egg was lost in the heavy cream sauce.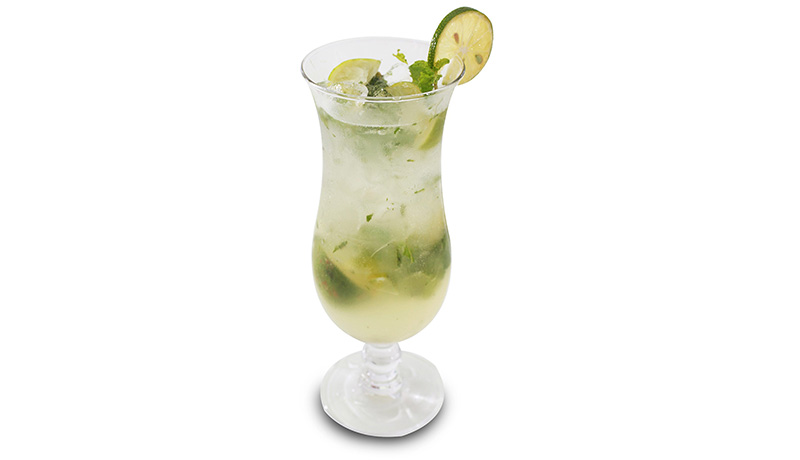 Classic mojito
For dessert, you'll never go wrong with the delicious vanilla-based Fruit Tart.
From starters to mains, Fish & Co.'s food lures your palate and gets you hooked over and over again!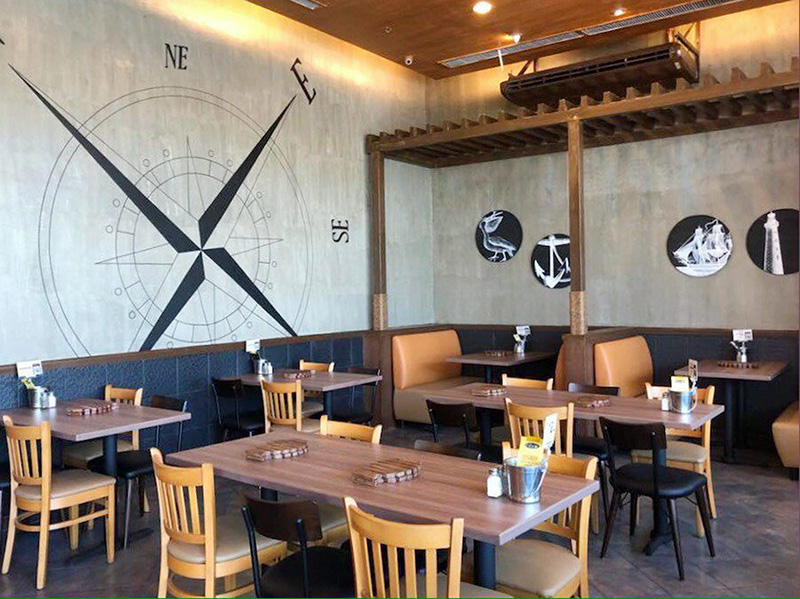 Fish & Co. reminds diners of sea-scapades and beach holidays where sun, sand, surf, and good food meet.
* * *
Fish & Co. has branches at SM Mall of Asia, TriNoma, Uptown Mall BGC and Venice Grand Canal Mall, McKinley Hill.
For inquiries, check out www.fish-co.com.ph, http://www.facebook.com/fishandco. https://twitter.com/FishCoPh, and http://instagram.com/fishncoph.
Credits belong to : www.philstar.com