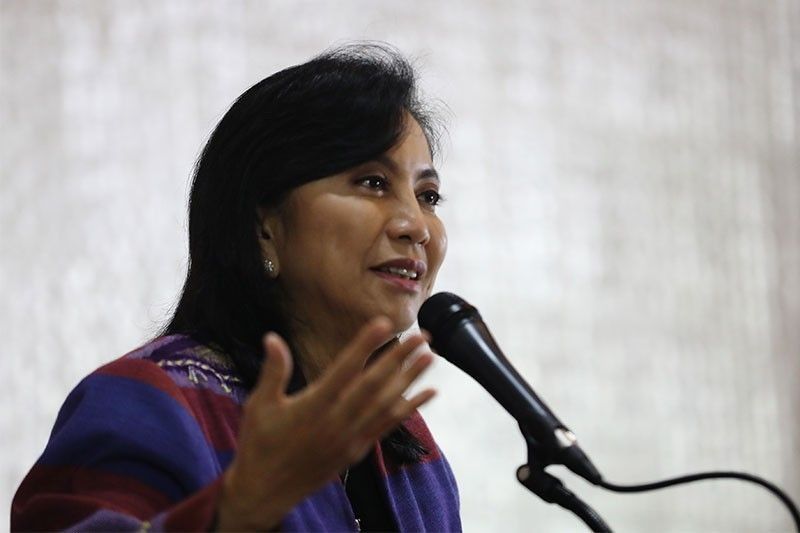 MANILA, Philippines — The 1Sambayan opposition coalition on Sunday said it welcomed Vice President Leni Robredo's openness to run as its presidential candidate in the 2022 national elections.
Speaking in an interview aired over dzMM TeleRadyo, 1Sambayan convenor Howard Calleja said that the coalition was "very confident" it would have a "strong, solid slate" come the May 2022 polls.
"This is a good development. We always welcome Vice President Leni's remark that she's open to running and that she wants a unified opposition," he said in Filipino.
The lawyer said that before crafting its final slate, the coalition would first look at the candidates' track record and stands on various issues including the government's pandemic response, tensions in the West Philippine Sea, and rule of law in the Philippines.
It would also look at the candidates' "capability to launch a national campaign… mentally and physically."
"There are a lot of points to consider," he also said, adding the Robredo herself would have to go through the same process should she decide to run.
Calleja said the coalition would be careful to afford possible nominees "equal treatment, transparent, open and accountable selection."
"We want to be inclusive and as participative to everybody," he added.
Robredo: No decision yet
In a separate segment on her weekly radio show, Vice President Leni Robredo said that nothing has changed yet since her recent pronouncements, adding that she was still in the "decision-making process."
"I've always been honest about this in public and I say that it's really an option for me. Right now there's still no decision," Robredo said, adding that her duties as vice president were keeping her busy. "I can only decide if I will run for public office when I have decided that I will not run for president."
The vice president also disclosed that she met with Former Camarines Sur representative Rolando Andaya Jr. in February when the latter asked her to run for governor.
"I said that a governorship is really an option for me. Local work, I think, would be suited for me," she said.
"I'll prioritize my decision on the national elections, because it's an obligation. Many await that decision. I will put this first," she added.
— Franco Luna
*****
Credit belongs to : www.philstar.com