ANAHEIM, California — There are fans, and then there are Disney fans. As we learned at this year's D23, a convention just for Disney, this biannual get-together is an ever-expanding nova of cosplayers, collectible hunters and those jonesing for cutting-edge reveals on Frozen II, Star Wars: Rise of Skywalker and Marvel Phase Four.
And celebrity sightings? The D23 Convention Hall turns into a cavalcade of Disney Legends — this year it was Robert Downey Jr., former Mouseketeer Christina Aguilera, Jon Favreau and James Earl Jones, among others getting their handprints and signatures enshrined at Walt Disney Studios in Burbank — plus surprise onstage appearances by Dwayne Johnson, Emily Blunt, Angelina Jolie, Ewan McGregor, Anna Kendrick, Michelle Pfeiffer, Tina Fey, Jaime Foxx, Chris Pratt, Tom Holland, Kristen Bell, Pedro Pascal, Dick Van Dyke and many others. Way beyond cool. (Read more in upcoming Disney studio releases article.)
And now, with Disney set to launch its own entertainment streaming service (Disney Plus on Nov. 12), there's a "Sorcerer's Apprentice"-level flood of news series and movie titles coming all at once. You'd need a host of Mickeys with an army of walking buckets and mops to gather it all in.
Every two years, Anaheim becomes ground zero for hundreds of thousands of Disney fans for one weekend as D23 (the "D" stands for Disney, the "23" for 1923, when Walt Disney founded the company) takes over the central convention floor with programs dedicated to Disney panel discussions, Marvel signings, fan moments, upcoming park innovations and throngs of people in a galaxy of costumes encompassing princesses and princes, villains, cartoon characters, Muppets and superheroes (Fat Thor was particularly popular this year).
After "Disney Legends," fans heard the big news about Disney+, the streaming service that will include the entire Disney archive of movies, cartoons and features, plus Pixar, Marvel offerings (eventually the home base for all MCU), Lucasfilm (all the Star Wars canon plus way more) as well as 20th Century Fox picks. (See more on Disney Plus in feature article.)
Day 2 at D23 featured a mind-blowing run-through of upcoming studio releases, from Pixar, Marvel, Lucasfilm and Disney Studios (more on that in sidebars). There were Marvel surprises (Wow! Kit Harrington now filming in London for Marvel's upcoming The Eternals), a jaw-dropping poster for the ninth Star Wars entry Rise of Skywalker (featuring Rey and Kylo Ren squaring off with lightsabers against an ominous Palpatine sky. Whoo-hoo!), as well as a movie trailer that has got people scraping up what's left of their blown minds from laptop screens.
In addition to the overwhelming sizzle reels and fantastic array of Disney releases, for this fifth staging of D23, we saw a bigger focus on two areas:
1) A migration outward, to upcoming park expansions, which began to shift into overdrive with Star Wars: Galaxy's Edge opening at Disneyland last May 31 (14 acres of pure immersive Star Wars fun for fans) as well as a Disney World version in Florida on Aug. 29, and a sneak peek at the upcoming Star Wars: Rise of the Resistance ride (coming January 2020) to complement the popular Millennium Falcon: Smugglers Run ride. Other reveals — all in Florida — include a planned Cirque Du Soleil attraction based on Disney characters, a vast Epcot Experience makeover/transformation next year, a new Star Wars-themed Galactic Starcruiser two-day hotel experience (travel in space!!!!), and (for Disneyland and Disneyland Paris) an Avengers Campus that bring fans closer to Marvel's Stark and Pym technologies; plus Disney cruise experiences in the Bahamas, lakeside Disney retreats in Florida and much more.
2) A migration inward, or towards home screens, with Disney+, which the company is in an excellent position to steer and oversee. Not only does Disney have vast studio resources to spin off endless new content from blue chip properties (Marvel, Lucasfilm, Pixar), as we learned from panel discussions with Disney's creative heads Kevin Feige (Marvel president), Kathleen Kennedy (Lucasfilm president) and Disney Studios chief creative officer Alan Horn, the TV series format offers limitless freedom in storytelling that had before been slowed down by the Hollywood tentpole movie release cycle. Thus, a flood of new, very intriguing content coming your way.
The D23 Convention Hall — packed with 7,000 people for the Day 2 Disney Studios rollout — has become the most anticipated event for fans, who always expect big reveals. Those who've attended the earliest D23 conventions recall that, back then, only a sliver of that big, blue-draped hall was filled with fans; now it's always packed to capacity, the Twitter-verse burbling with tidbits at hyperspace levels (a bit more freedom with phones and social media posting this time, which was good).
So, with all that, it's safe to say that it's good to be Disney these days. And millions of D23 fans definitely would agree.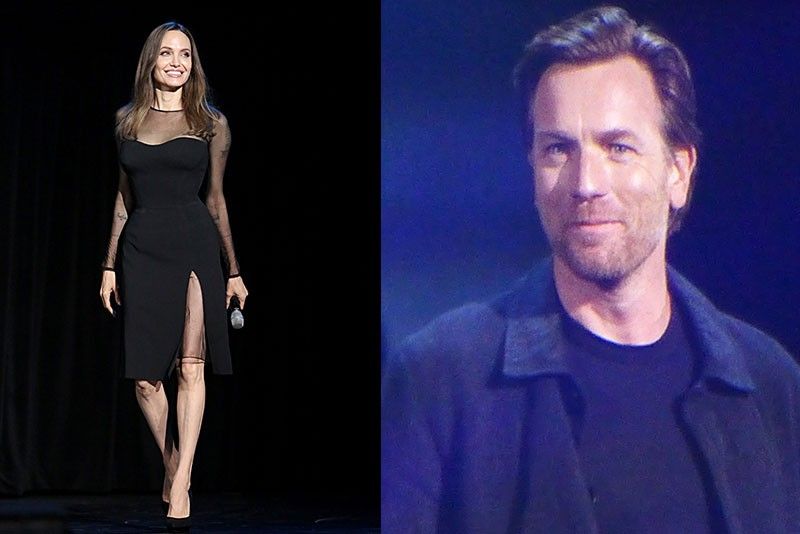 Angelina Jolie for 'Maleficent II'; Ewan McGregor set to star in 'Untitled Obi-Wan Kenobi Series' on Disney Plus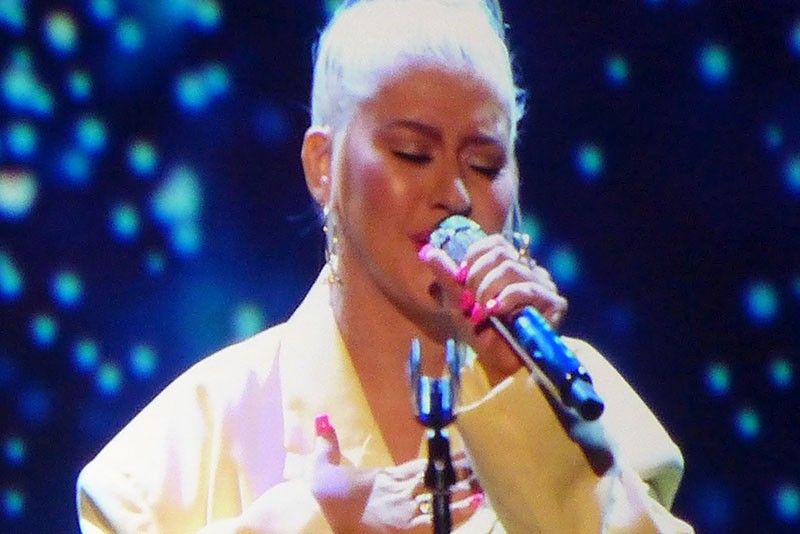 Christina Aguilera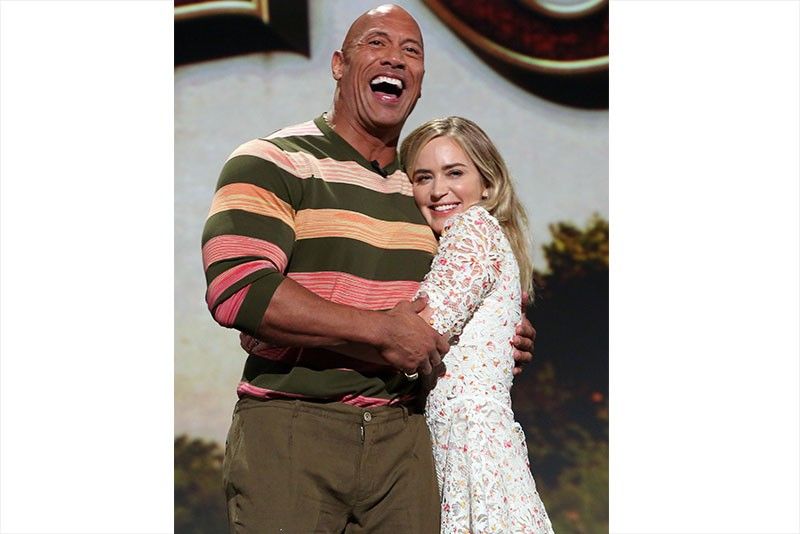 Dwayne Johnson and Emily Blunt cuddle for Disney's 'River Cruise'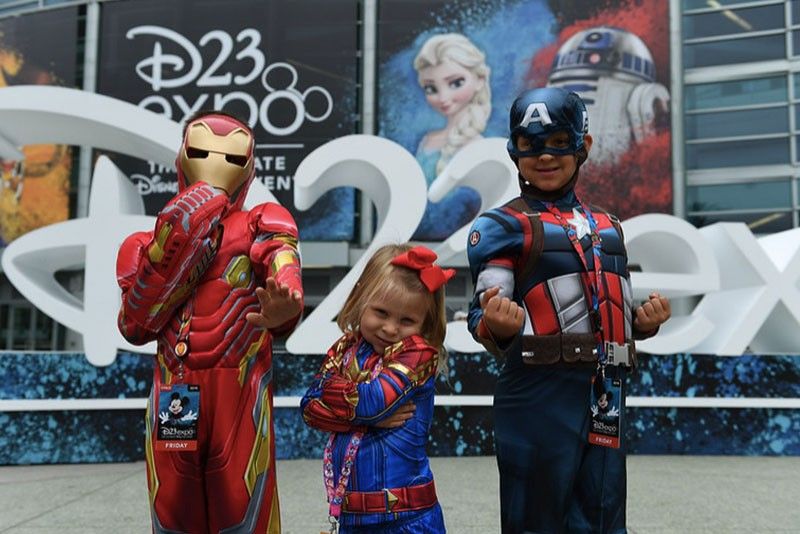 Fan Marvel power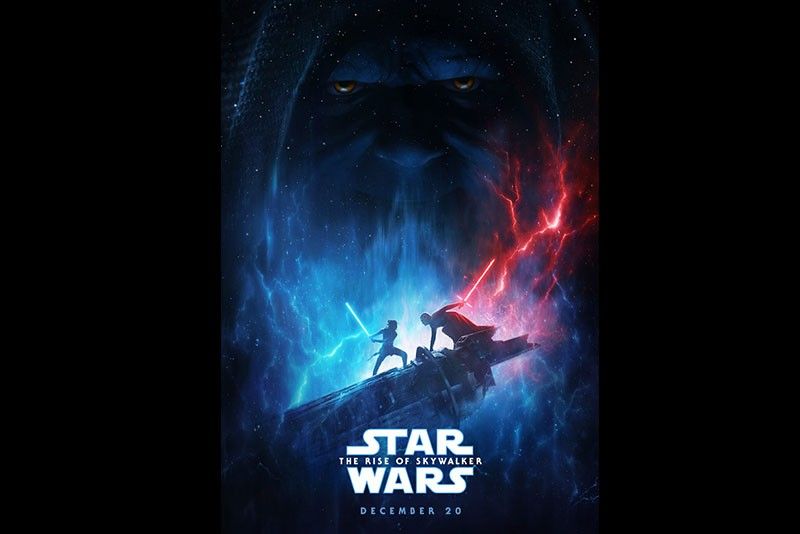 Rise of Skywalker poster tease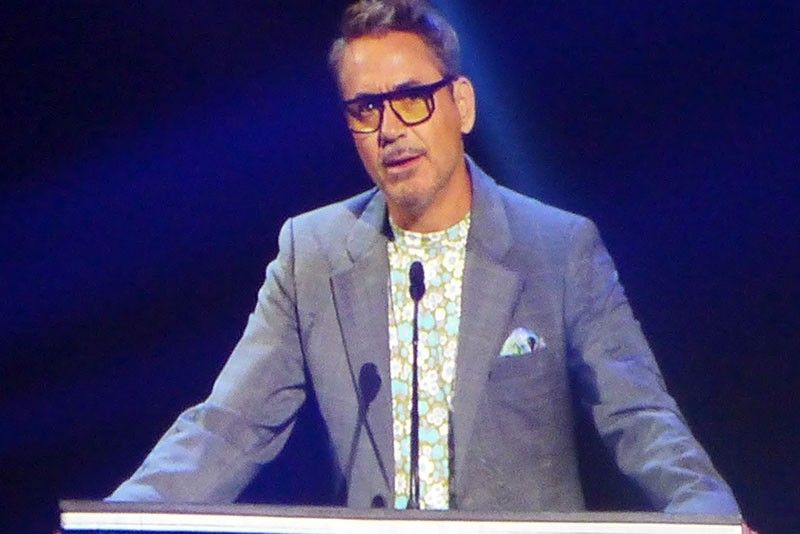 Robert Downey Jr.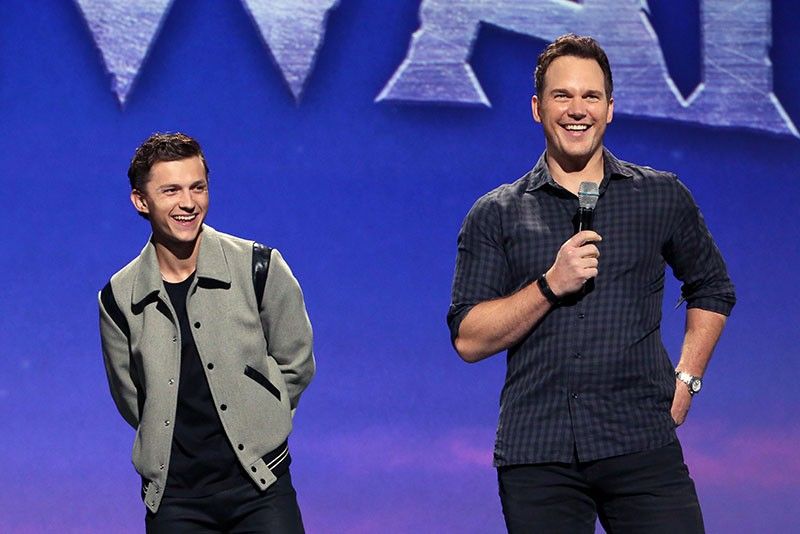 Tom Holland and Chris Pratt in Pixar film 'Onward'
<
>
Credits belong to : www.philstar.com