MANILA, Philippines — To the mind of many Filipinos, South Korea is a travel destination for K-pop, K-drama, K-beauty and anything related to Hallyu. It is somewhere fans can get closer to their idols and experience the Korean way of life.
South Korea is also known globally as a top destination for meetings, incentives, conferences and exhibitions, or MICE. In 2015, the country welcomed 1.56 million MICE travelers, and since then, has recorded an annual increase of 13%.
The MICE market is what the Korean Tourism Organization in the Philippines wishes to tap into, given the increasing interest in and popularity of Korea. In 2018, over 500,000 Filipinos visited the neighboring country, Korean Ambassador to the Philippines Han Dong-Man said.
Of this figure, about 3,500 visited as part of MICE groups, John Bonifacio, assistant manager of KTO Manila, told Philstar.com at the recently held Korea MICE Con at Dusit Thani Manila in Makati City.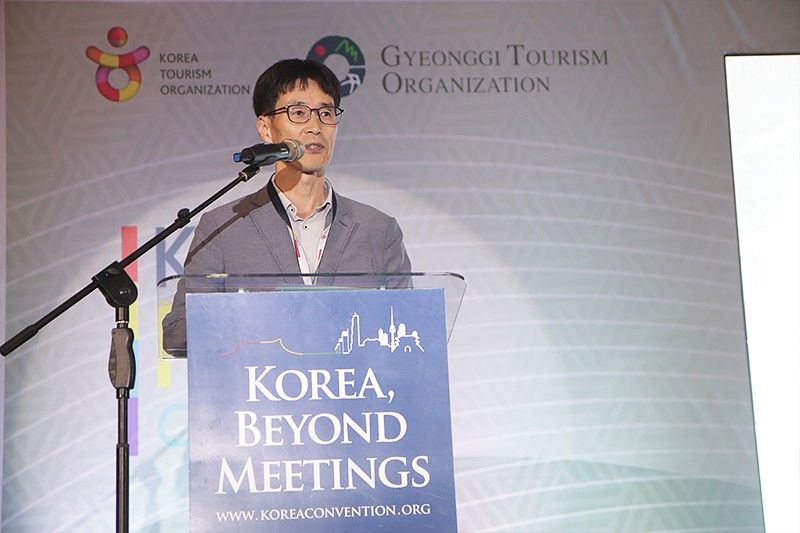 KTO Manila Director Joon Kil Jo. Philstar.com/Kat Leandicho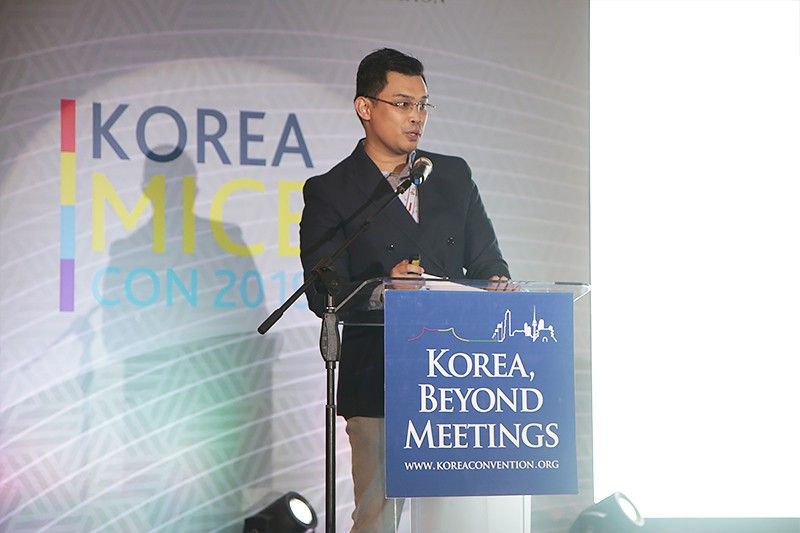 KTO Manila Assitant Manager John Bonifacio. Philstar.com/Kat Leandicho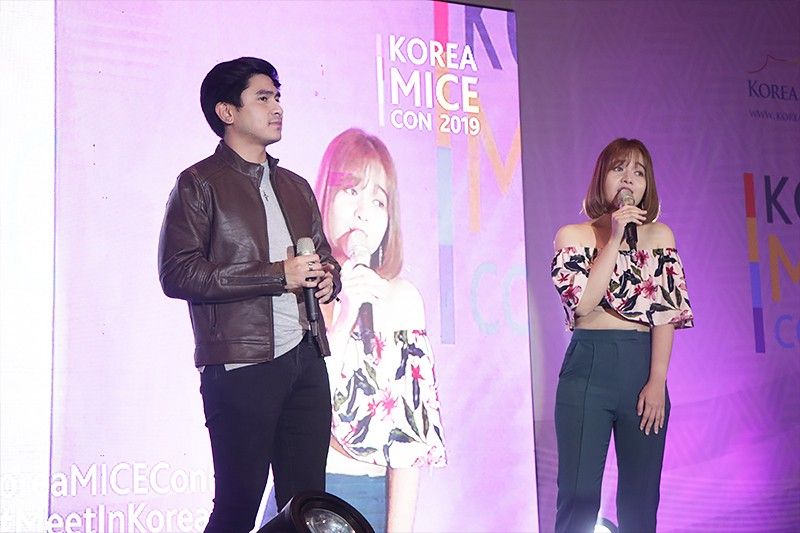 ABS-CBN artists CJ Navato and Kristel Fulgar perform their renditions of popular Korean songs. Philstar.com/Kat Leandicho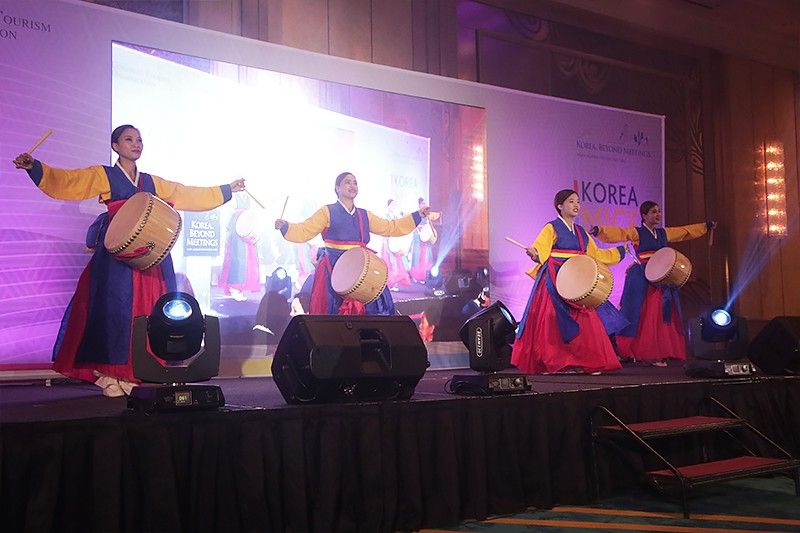 Korean Cultural Center opens the convention with a traditional performance. Philstar.com/Kat Leandicho
<
>
For Bonifacio, this number is significant. "The MICE groups are very important for us because among the other segments like education or leisure, they are the biggest contributors in tourism, spending wise since they travel in big groups," Bonifacio explained.
He also observed an increase in visits in previous years, prompting KTO Manila to raise its target to 4,000 MICE visitors for 2019.
"Right now we are very close to 2,500, more than half of our goal. Most of the travel incentives happen between the months of November and January. This is time when companies award their hardworking employees. We are expecting a lot of departures toward the end of the year," Bonifacio said, confident that they will reach target for 2019.
To further grow the MICE market, KTO Manila developed a special visa application for corporations arranging for MICE travel, as mandated by the Korean Embassy.
Corporations, listed on the Philippine Stock Exchange, may now seek for visa endorsement from KTO before applying for a Korean visa. With this application procedure, a corporate group that will travel to Korea for MICE purposes would only need to submit passports, visa application forms, certificates of employment, and the KTO visa endorsement form. Applications under this procedure will not be required to submit financial documents such as bank certificate, bank statement and income tax return.
This came after the embassy eased visa applications in June for Filipinos headed to Korea. There is also the ongoing E-Group Visa Application procedure.
The announcement was meant especially for Korea MICE Con attendees, which was composed of representatives from the top 12 Philippine-based corporate travel agencies, and participants from the business sector, travel industry, academe and the media.
"We envisioned this year's Korea MICE Con to be a celebration and an opportunity for us to showcase the best of what Korea has to offer for your corporate meetings and incentive travel needs," said KTO Manila Director Joon Kil Jo.
Here are six of the best offerings that ranked Korea as a top MICE destination worldwide:
1. Unique venues in 13 MICE bureaus
With such global and diversified MICE market, Korea has established its own MICE Bureau, now operating in 13 locations namely Seoul, Busan, Jeju, Gyeonggi, Incheon, Daegu, Daejeon, Gwangju, Changwon, Gyeongju, Gangwon, Goyan and Cheongsong.
In each region, convention centers range from traditional to ultra-modern, architectural to historical—but all equipped with the latest technologies and facilities. Find the one that meets your event's requirements plus a "wow" factor.
2. Enchanting and exciting attractions
Korea's top cities for MICE bureaus are also rich with enchanting and exciting attractions—enticing visitors to explore each region. There are 12 Unesco World Heritage Sites such as lava caves, Neolithic tombs, and authentically preserved folk villages, among others.
There is much to see from historical sites to natural wonders, as well as the arts and culture scene. Get a glimpse of the most impenetrable countries in the world at the demilitarized zone, or DMZ, between North and South Korea.
At the Korea MICE Con in Manila, the Gyeonggi province was highlighted through a partnership with the Gyeonggi Tourism Office.
Only 1.5 hours away from Seoul, the fifth biggest province is home to unique theme parks such as the Gwangmyeongdong Cave, previously an abandoned mine; Petite France, inspired by the French countryside that became setting for "My Love from Another Star,"; and the Starlight Garden OOOZOOO, an illumination theme park.
3. Added perks and privileges
Aside from the special visa application, KTO Manila also offers more perks for Filipino MICE travelers. "For years now, KTO and various regional tourism organizations such as GTO are providing souvenir gifts and free entrance tickets, and arranging welcome events at the airport for corporate groups," Bonifacio said.
4. Accessibility and efficiency
An accessible hub in Asia, Korea is within a three-hour flight radius to one-third of the world's population. The Incheon International Airport carries 85 airlines flying to 188 cities worldwide.
Once there, get around the country through fast and convenient transport options such as high-speed trains, buses, subways and taxis. All major cities are accessible within three hours.
5. Cutting-edge IT infrastructure
For corporate meetings and events, experience super-fast connections and seamless IT services. A full range of IT resources facilitate communications and maximize convenience among attendees. More so, Korea's strong IT infrastructure engages participants and promotes exchange of ideas and data.
6. More things to do
There are multitude things to do in Korea that excite visitors for both business and leisure. Savor authentic Korean food, visit shopping meccas, enjoy night life and K-pop concerts, relax and rejuvenate in spa resorts, and avail of advanced medical treatments or cosmetic procedures.
To know more about KTO Manila and its offerings, call (02) 358-0856 or e-mail ktomanila@knto.or.kr or visit www.visitkorea.or.kr and www.ktomanila.com.
Credits belong to : www.philstar.com