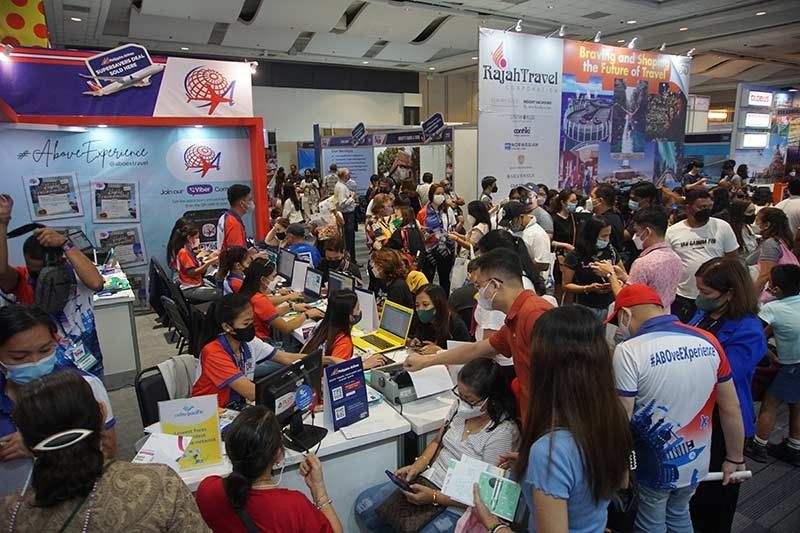 MANILA, Philippines — With the introduction of more long weekends in 2023, Filipinos and their families should grab this opportunity and plan their trips as early as now. These extended holidays give family members, employees and close friends more opportunities to rest, recharge and spend more quality time during trips.
Taking this on cue, the Philippine Travel Agencies Association Inc. (PTAA) once again takes the lead in building up the local tourism industry and gears up for the upcoming 30th Travel Tour Expo 2023 and the 8th International Travel Trade Expo 2023 on February 3 to 5 at the SMX Convention Center Manila in Pasay City.
The event also sets forth another milestone as PTAA, the largest and most prestigious travel agency association in the country, marks its 30th pearl anniversary with renewed vigor and enthusiasm to lift the tourism industry from its pandemic slump.
With the additional number of holidays, PTAA President Michelle Taylan anticipates that travelers will travel more, stay longer in destinations and bring more economic activities to the tourism spots and the communities that thrive along with the tourism industry.
Thus, it is projected that this event will further boost the country's domestic travel figures and further stimulate the nation's economic growth.
"With this year's theme, we also proudly declare that 'A Better and Stronger Future of Travel is Here' and expect the upcoming expo to bolster the tourism activities of Filipinos here and abroad. This will in turn further push the local tourism industry on the road to recovery," Taylan said.
Visitors are highly encouraged to attend the major travel tour event, seize these opportunities to grab exclusive deals and discounts and book their trips early during the expo. They should also look forward to the new and exciting destinations that will be introduced during the 3-day event.
Whether for a reunion with friends and family members or for recreational purposes, traveling in key spots as well as lesser-known destinations in the country is one of the best ways to spend those long weekends lined up this year.
As for spending to travel, the expo will be the biggest source of affordable tours, transportation options and accommodations as well as different payment schemes for travelers.
Occupying Halls 1 – 4 on the Ground Floor and Function Rooms 3 – 4 on the Second Floor, organizers are anticipating the participation of more than 300 exhibitors as well as a projected swell of 80,000 to 100,000 visitors, the biggest number yet since the pandemic.
This year the roster of exhibitors will be composed of airlines, travel agencies and tour operators, hotels and resorts, food concessionaires, government, national travel operators, travel and tour, association, embassies, theme parks and entertainment, cruise liners, shipping, insurance, travel essentials, travel-related entities, foreign-based travel agencies and tour operators.
Sponsored by the Tourism Promotions Board, expected visitors include travel and tourism trade practitioners, corporate and business travelers, holiday travelers, incentives convention planners, government and business leaders, direct buyers and investors can expect exciting raffle draws, corporate game shows, entertainment, exhibitors and sponsors presentations, cultural dance competition and a conference to tackle updates and recent issues in domestic and international travel.
The 30th Travel Tour Expo 2023 opening ceremony is scheduled on the 1st day at 8:30 a.m. At 10 a.m., the fair will be open to the public. On the following days, the event opens as early as 9:30 a.m. Entrance tickets are priced at P70 for general admission and P50 for seniors.
For more information, please go to www.traveltourexpo.ptaa.org.ph or contact organizers at telephone nos. 8831-0124,8997-2063, 8846-8373, 0917-8071514 or send an email to [email protected]
*****
Credit belongs to : www.philstar.com