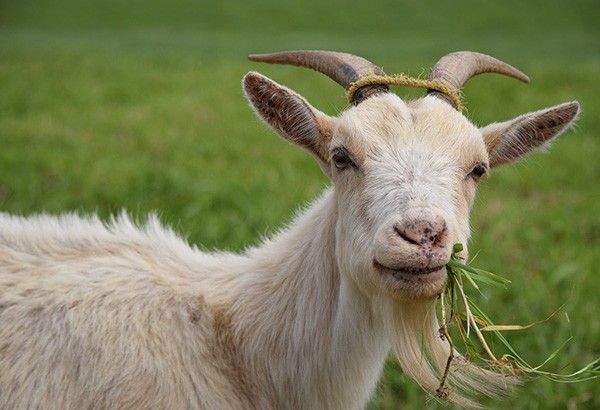 MANILA, Philippines — The Goat looks like it is generally content with what it has. A peace-loving soul, it just goes about its business, chewing grass along the way. It has no major worries and no enemies to mind.
Life is always smooth-sailing. But is this true for persons born in the Year of the Goat? What lies in store for them in the Year of the Water Rabbit?
In a recent 2023 forecast reading hosted by Marco Polo Ortigas Manila, Feng Shui Master Joseph Chau said that the Year of the Water Rabbit will be a good year for career pursuits for persons born in the Year of the Goat, but it's not a good time for romance.
Goat (1919, 1931, 1943, 1955, 1967, 1979, 1991, 2003, 2015)
There is a good alliance between the Goat and the Rabbit, and this will remain true this year.
Six stars are shining brightly for the Goat in the Year of the Water Rabbit. So luck is on the Goat's side, and it will bring about prosperity.
The Goat's career will be smooth-sailing, with guidance provided by the benefactor.
There will be breakthroughs in the area of business.
Money luck is shining. It would be beneficial for the Goat to make diversified investments.
The Goat should always remember the Chinese saying, "If you are too greedy, you will be prone to poverty."
The romance star is not shining. Relationships will be complicated. Be patient with each other and try to reach mutual understanding.
Health will be fine. There will be no major problems.
Refrain from undergoing any cosmetic surgery procedure, though, such as laser treatment, to avoid the possibility of disfigurement.
RELATED: Born in the Year of the Dragon? Master Joseph Chau says you're lucky in money this year
*****
Credit belongs to : www.philstar.com