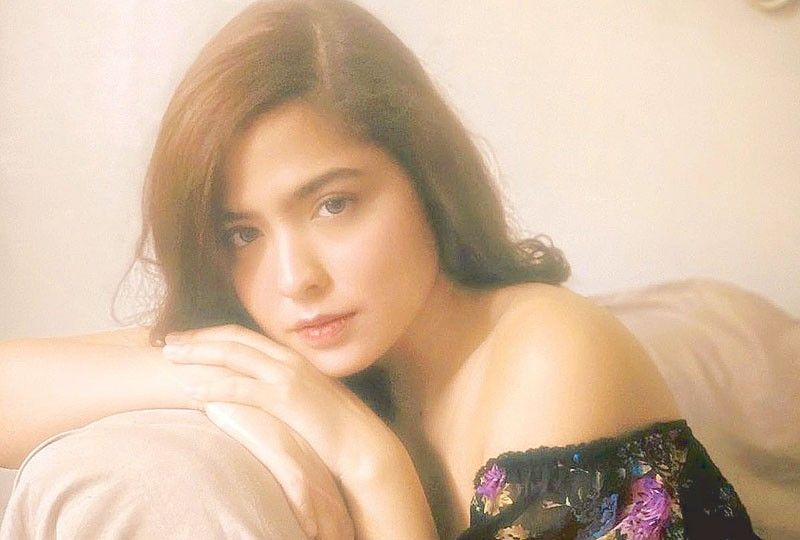 MANILA, Philippines — When Alexa Ilacad turned 21 a few months ago, she vowed to herself that she would make the most of her 20s while doing the things that "bring ME peace."
The former child star is doing just that — returning to her first love, which is music, while pursuing her other passions in life.
"I'm really happy that I get to go back to my first love and that I'm able to do it while I act and in school," she said.
Alexa grew up in front of the cameras, but she never had any trouble transitioning from a kiddie talent to the young, blooming artist that she is now. She feels grateful at the same time lucky that she didn't have to go through the "awkward stage."
"Usually, that's what people — kids, not kids anymore — my age went through. Like when you turn 13, you take a break, you do your braces and all the things you need to do in puberty. You go through that and then you come back," Alexa said.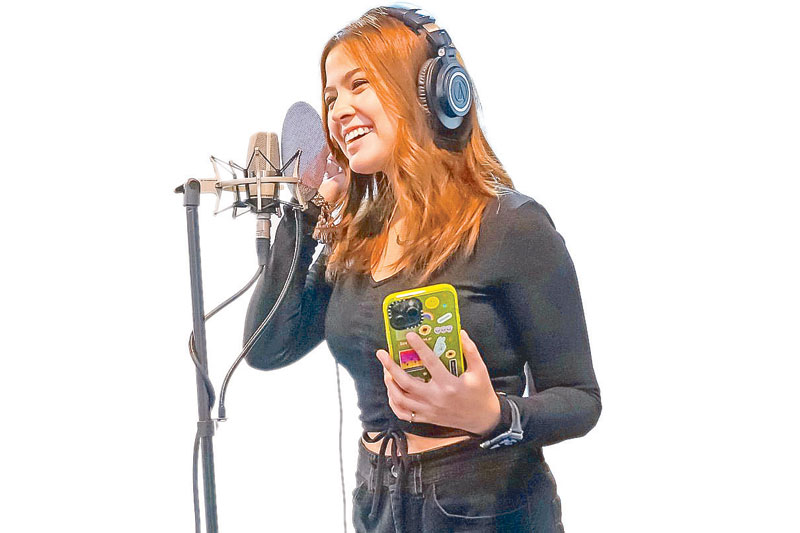 "Luckily, I didn't have to go through that. And after (the children's gag show) Goin' Bulilit, I had a follow-up show right away and while I had that, I had another show right away."
She said that she doesn't want to sound arrogant but "I think the reason why I'm still able to do what I do and, thankfully, hindi naman ako nawawalan ng projects and shows, is because they think I'm good at what I do. I was really lucky that people believed in me." She also gave credit to her home network ABS-CBN, her music and her mom who's always pushing her to go after her dreams.
Meanwhile, Alexa is also ready for the big changes that come with the so-called adulting phase — becoming independent, experiencing love and even getting heartbroken.
Some of these desired changes are evident in her new single Stay Right Here, which her record label Off The Record describes as a siren song that shows off her "adaptability, depth and maturity." Stay Right Here is available now on Spotify and all digital streaming platforms.
It's also a marked departure from the "upbeat, near-naivete" of her previous single Love At First Sight released late 2020. Alexa, whose musical idols include Dua Lipa, Ariana Grande, Olivia Rodrigo, etc., released her debut album To The Moon And Back in 2016.
The STAR had an exclusive interview with Alexa recently in between taping for her new ABS-CBN series Init Sa Magdamag and fresh from dominating streaming platforms as one of the lead stars of the film Four Sisters Before The Wedding (which became the No. 1 most-watched content on Netflix Philippines for several weeks). Read on.
I'm not a club person, but you make me want to go to a club with your song Stay Right Here. Was the "party vibe" really your intention and what message did you hope to send to listeners?
"Yeah. Because with my first single, Love At First Sight, it has the same upbeat, dance-y feel. But, of course, for my follow-up single Stay Right Here, I wanted to keep that energetic vibe, but with a different feel naman.
"With Stay Right Here, the meaning and the message I want to send is that it's okay to be vulnerable and ask for people, you know, to stay right here with you, to ask for companionship, especially now when we lack human connection, we lack physical touch, which is understandable because we are in a pandemic. But there are other ways you can 'stay right here' in the life of someone important."
Was the song created when you were in a "vulnerable" state?
"Not naman. But the song's feel is very vulnerable. It takes a lot of courage to ask someone to stay di ba? Yun lang naman meaning nun. But personally, I've allowed myself to become more vulnerable because before my walls were very, very high even with my loved ones. So I've allowed myself to get hurt, to feel all of the things.
"Before, I wanted to shelter myself. I did not want to go through anything bad, even with relationships, friendships. I want to just save myself from all of that drama and not go through that. But now, that's totally changed, and I want to go through all that. I want to experience everything, even getting heartbroken, because I know that it will help me grow."
Both Love At First Sight and Stay Right Here are about love. But in a previous interview, you said you don't have any real-life love hugot for your songs. Where did you get your inspiration for your songwriting?
"With me, I think, that's the beauty of songwriting and the beauty of music, it can be inspired by so many things and so many people. When I write my songs, I'm not usually going through anything painful or I haven't fallen in love at first sight. But it was an idea that started and blossomed into something bigger. Of course, with the help of our amazing writers, my team from Off The Record, these other musicians (including I Belong To The Zoo's Argee Guerrero) that I've worked with, collaborated with and also friends that I asked for opinion. So, it doesn't have to be my personal experience. It can be inspired by something else."
A line from Stay Right Here says that there are things that you want to leave behind, right? Personally, what are some things you just want to leave behind at this time?
"A lot, hahaha! I want to leave all toxic people behind, I want to leave the bad memories. Every new year, that's always my goal. I want to leave the bad memories of the past behind and start fresh again like this is a new, clean slate. I want to leave all the negative energy and all my bad habits, the way I treated myself before, the unkind ways that I've looked at myself. And now, I have a new perspective with the way I see things and the way I think. And the way I've accepted some things. So, I just want to be positive and do things that only bring me peace."
I'm gonna jump on that statement. What do you mean by unkind thoughts?
"There are times where, of course, I don't feel good enough, I beat myself up about small insecurities that shouldn't even matter. With the way I look and all of that, and being under the spotlight almost every day, even in this new normal stage, still having guestings and tapings. All the bad conscious thoughts na parang I don't look good, someone else looks better, just the usual things people overthink about."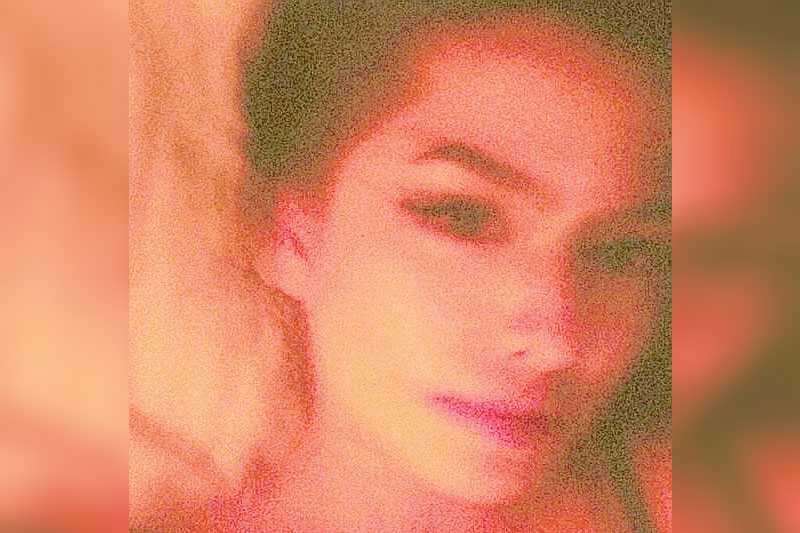 This new perspective, did you learn this over the pandemic?
"Yes, and I was alone for a long time, being locked in for a movie and the teleserye. I was with other people, but at the end of the day, I was alone in my room isolated. So, that's very different because all my life, I'm with my mom, my sister's here and always seeing my friends. So, it was the way I see things and also with my faith, with God, like that's been tested multiple times. But going through the pandemic, seeing how the world's been changing, it's also changed me."
On Instagram, you posted about having finished your thesis and being on your last semester at Treston International College. So how hard has it been for you doing all these things at the same time?
"So hard. And I hate saying that it's hard. I hate sounding like I'm complaining because, you know, other people have it harder but I think my feelings are still valid. So, yes it's been hard juggling everything with my really bad Internet. But I guess, if I just let myself get overwhelmed easily — like if you give me a bunch of schedules in one day, I'm going to cry… But when I get so busy and I get overwhelmed, I can't afford to have classmates and teachers feel that I need any special treatment. I want to do whatever they're doing at the same time, like I don't ask for extensions, ever! I try to do everything just like everyone does, and it's challenging doing that while shooting a movie and teleserye, and releasing music.
"I'm taking up Business, major in Marketing. (I chose the course because) honestly, I don't know what to do, like I don't know what I want really in life, because I'm so passionate about acting and singing and the arts. But I want to finish college. And I thought Business because I think that's the perfect partner of being in the industry. That is, putting up a business or something I can do while I do my passion. While I work on a teleserye, I have a sideline or like, a side business. It's always going to be useful, and for marketing myself and my business."
When you turned 21 last February, you mentioned in an Instagram post that you want to make the most of your 20s. What has been the most adulting thing you've done or you plan to do?
"So adulting… I think it's being alone in all my shoots because since I was a kid, since two years old doing commercials, my mom has never left my side. But with this new normal, I had to learn how to be independent right away, bring all my stuff, no (personal assistant), I don't have a PA. I had to take care of myself and all that.
"And, I think, one adulting thing I want to do is to live alone. You know, I kind of crave that independence, but I want to be near my mom. I just want to feel, because my sister is a very independent girl, she inspired this. I like the way she lives her life. She's happy and I want that also. I love being alone. It's my recharge, I always need that recharge. So, I think, it would be nice to, you know, be independent, try to figure out things on my own and all of that."
*****
Credit belongs to : www.philstar.com