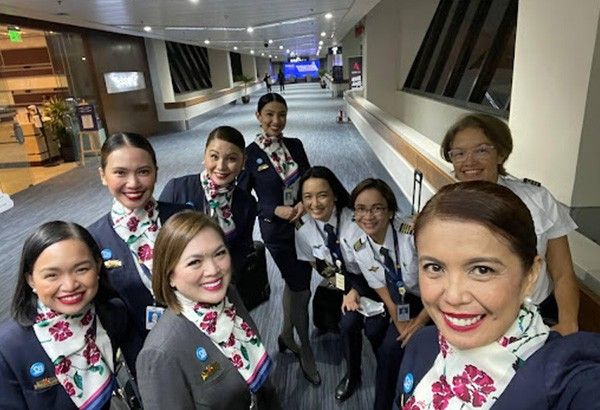 MANILA, Philippines — Women took the lead at the recent flights of Philippine Airlines (PAL) from Manila to Guam and vice-versa.
In time for the celebration of Women's Month this March, PAL featured an all-female flight crew for its March 22 PR110 Manila-Guam and March 24 PR111 Guam – Manila flights.
Capt. Emmie Inciong-Ragasa took command of the flight to Guam and was assisted by First Officer Lilybeth Tan-Ng. Tan-Ng is the daughter of PAL chairman Lucio Tan and the wife of PAL president and CEO Capt. Stanley K. Ng.
It's not only the cockpit that was manned by women but also the cabin crew was all-female. They were led by Flight Purser Edrose Mae Tang. The crew was comprised of FA Gladys Lim, FA Frances Anne Alindogan, FA Verona Rae Salangsang, FA Ana Beatriz Alvarez, and FA Pamela Jaine Sta. Ana.
The all-female flight crew participated in the Global Women's forum held at the Guam Airport.
"Philippine Airlines is an equal opportunity company. PAL's culture of inclusivity has empowered the female members of the workforce to lend their voices, talent and creativity for the good of the organization," said Tan–Ng, who is also PAL'S AVP on Pilot Affairs.
"What a great way to celebrate women empowerment. Our all-female flight is an inspiring and exhilarating experience," she added.
As part of her inspirational message, she quipped, "We – as women – do not exist in a box. We evolve amid the challenges of the times. We are strong and resilient. We support fellow women and we co-exist with all of humanity. We embrace inclusively."
RELATED:PAL plots return to full fleet, sees continued profit in 2023
*****
Credit belongs to : www.philstar.com