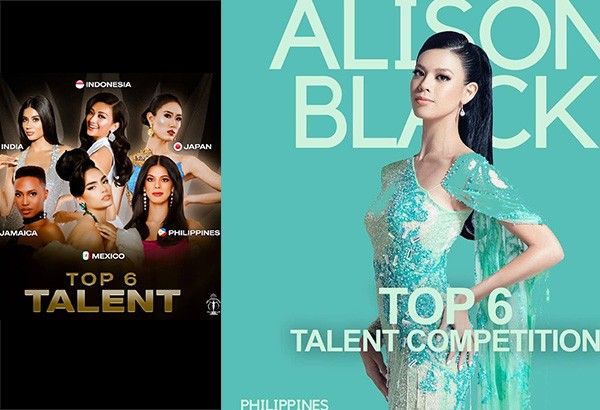 MANILA, Philippines — In a surprising turn of events, it became definite that Alison Black would be the first and only crowned national winner of the ALV Pageant Circle's Supranational franchise when she won the title last year.
Dindi Pajares was selected by her co-candidates and the organization in 2021 to represent the country in the Poland-based competition.
Fortunately, both our representations placed in the show's finals for the last two editions when ALV Pageant Circle still held the national franchise. Pajares ended up in the Top 12, while Black finished in the Top 25.
"After much deliberation, the board members and partners of ALV Pageant Circle have decided not to renew our Miss Supranational franchise and forego our future plans of staging the Miss Supranational Philippines this year. We thank the Miss Supranational Organization for the past two years of mutual accord and wish them all the best in all their future endeavors," said ALV Pageant Circle president Arnold L. Vegafria in a statement.
Philstar.com reached out to the ALV Pageant Circle for their comment on the closure, but the organization refrained from issuing one. They simply said, through a spokesperson, that its president, Mr. Vegafria, has "reiterated his stand and doesn't want to talk further about it by issuing any more statements that might just complicate the issue."
The rumor has it that the national franchise may be carried by another pageant system in its forthcoming contest. This remains to be seen.
Meanwhile, the Miss Supranational Organization has informed fans and supporters that the 14th Miss and Mister Supranational pageants will be shown on their new YouTube channel, along with all other Supra content related to both searches. Stay tuned!
RELATED:Philippines' Alison Black aces in Miss Supranational 2022 challenges

*****
Credit belongs to : www.philstar.com