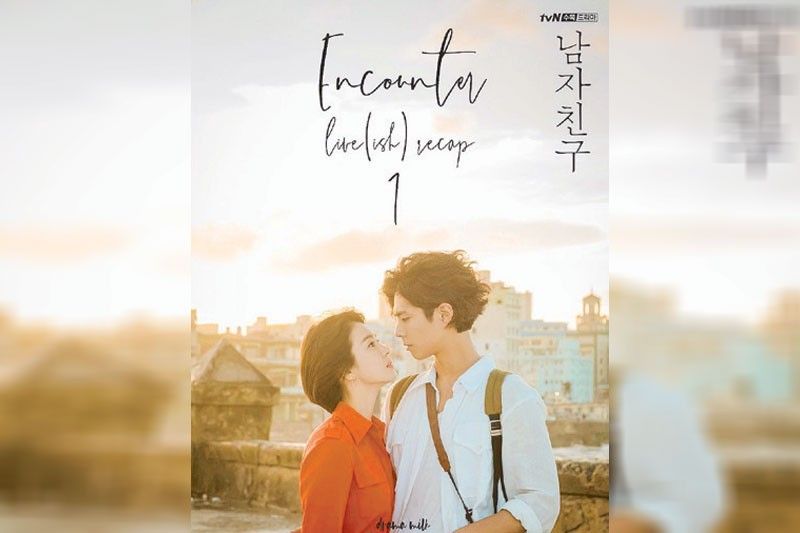 Two strangers meet in a romantic place and fall in love instantly. That was how director Jeffrey Jeturian put the premise of Encounter, which will premiere tomorrow night at 8 on TV5, in a recent media conference. It is the Philippine adaptation of the Korean drama series of the same title.
"What the audience will look forward to is how (the) characters will fall in love and how they will fight for it," he said.

The characters direk Jeffrey was referring to are Selene and Gino, played by Cristine Reyes and Diego Loyzaga. Yes, theirs is a brief encounter of love that will be given another chance. But the road to true love is not always promised to be easy and smooth.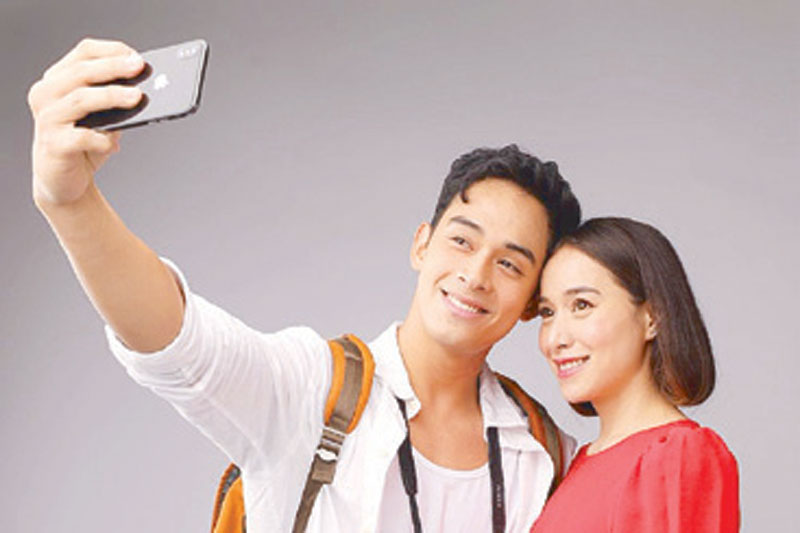 "There are circumstances that prevent them from pursuing their relationship," said the director, "like age gap and the employer-employee status. The entire series will revolve around the struggles and pakikipaglabanan nila to attain their love (for each other)."
Asked to describe his character Gino, Diego said, "(He) is a simple and humble guy. His (parents) are fruit vendors. He has a positive outlook in life. He is an old soul kahit na bata pa siya (even if he is young). He believes in the (old) sayings na parang mahahanap mo yung tunay na para sa'yo, yung mahal mo (you will find the one for you) in the right place at the right time."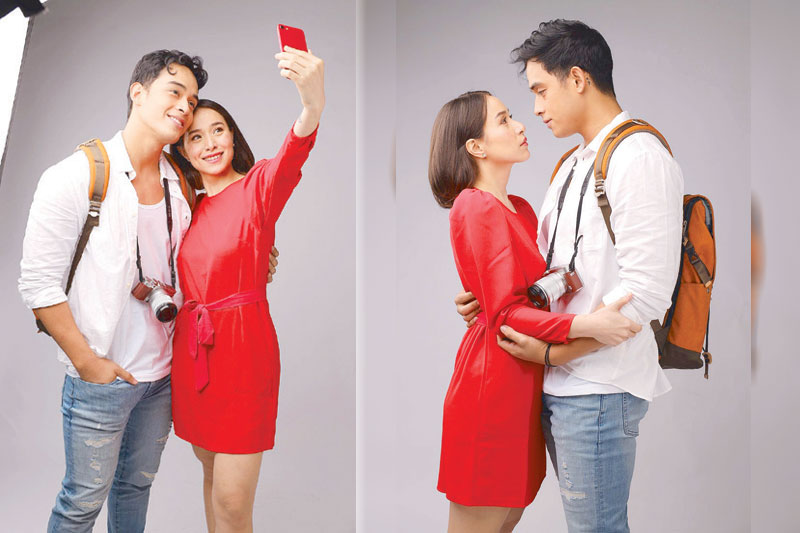 Cristine Reyes and Diego Loyzaga as strangers who meet and fall in love instantly in the Philippine adaptation of Encounter, which premieres tomorrow night at 8 on TV5
His Gino is in stark contrast to Cristine's Selene, who enjoys a privileged life. She is a politician's daughter, married to the son of a tycoon.

"(Her husband's) family has (a chain) of hotels and is controlling and manipulative," shared Cristine. This takes a toll on her, plus the eventual divorce.
Her mother-in-law asks Selene to revive a hotel and the latter becomes successful with it. Selene has found her niche and goes on a property hunt in Ilocos. There, she meets Gino, who, according to Diego, has seen the real Selene, "yung tunay na pagkatao (niya)." They part ways but destiny brings them back together again as he works in a hotel she owns.
Although they did generously share information, there is more to look forward to once the drama series unfolds. During the media call, Cristine shared that "there's nothing to be afraid of watching (Encounter, the Korean drama series)," as part of studying her and Diego's characters. "In the first place, it's the original. From there, you begin to think about how will you do (the role) and attack it, of course with the help of direk Jeffrey Jeturian and Diego, dun namin lalagyan ng 'This is our version of Encounter.'"
"Watching the original one is (a way of) getting more ideas on how to portray my role," said Diego, "or on how to give it more life." Viewers will see the difference between the Philippine version from the Korean, he added.
As for the setting of Encounter, especially the scene with a panoramic view of the sunset, direk Jeffrey had this anecdote to share. "We had limited choices for the location because of the pandemic and there were travel restrictions that prevented us from (shooting) out of the country. Given the travel restrictions, we were limited to choices (that we had) in the Philippines. I've been to Ilocos before and the sunset is very important in the story. I remember in Burgos, Ilocos Norte, there's a lighthouse there with a beautiful sunset view." And the director recommended the place and got the go-signal.
How's the onscreen chemistry of Cristine and Diego?

"After previewing the trailer and a few scenes from an episode, kinilig naman kaming lahat," said direk Jeffrey. "Trailer pa lang, kikiligin na kayo, what more when you watch the entire episode… OK na OK yung chemistry nilang dalawa (Their chemistry really works)."

Presented by TV5, Sari Sari Channel and Viva Entertainment, the drama series also stars Kean Cipriano, Robert Seña, Maricel Morales, Yayo Aguila, Louise delos Reyes, Gardo Versoza and Isay Alvarez.

Viewers can also watch Encounter catch-up episodes Sunday nights at 9 on Sari Sari Cignal TV Channel 3 and SatLite Channel 30. It is also available live and on-demand via Cignal Play App.
*****
Credit belongs to : www.philstar.com