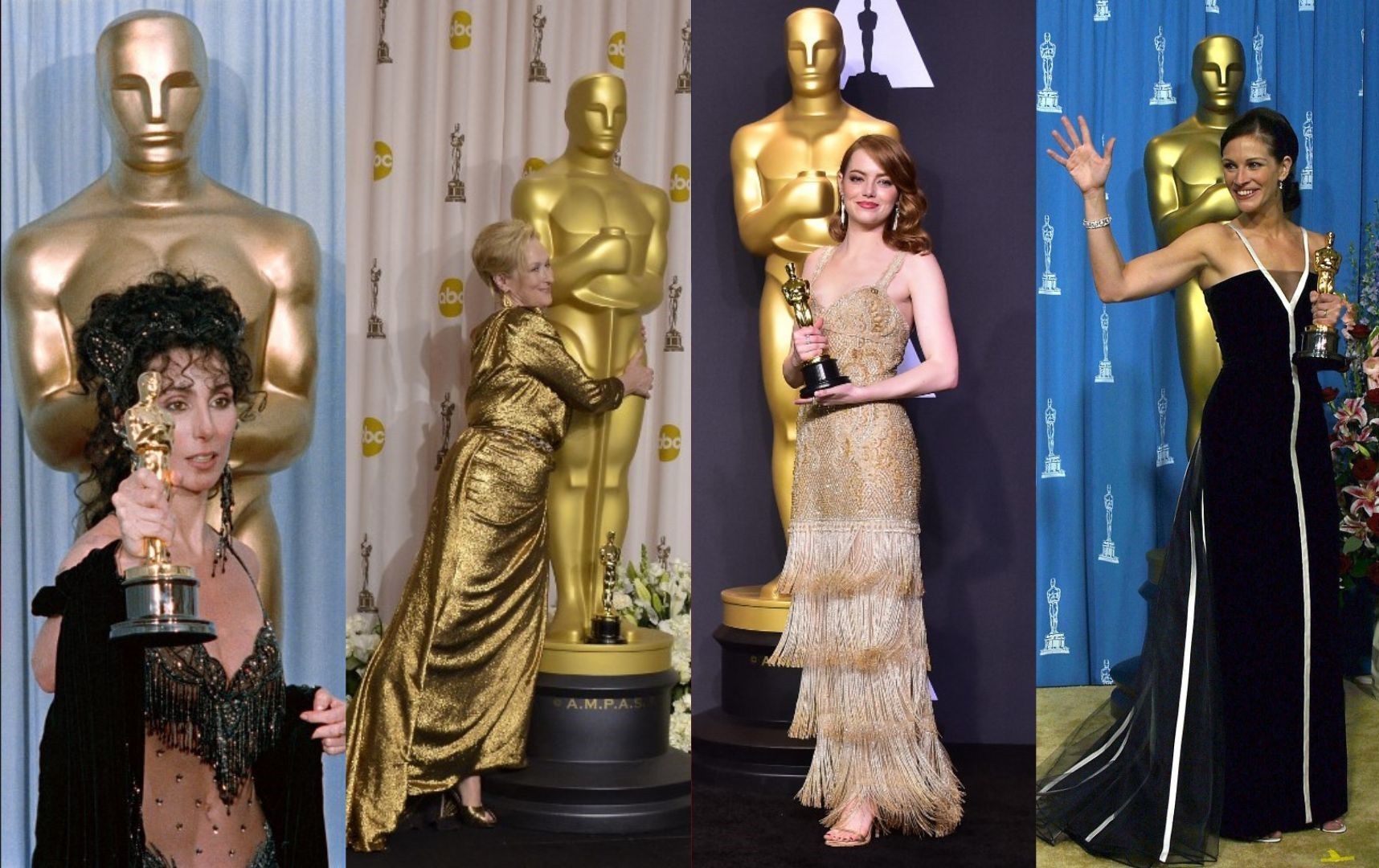 MANILA, Philippines — Final voting for the 2023 Academy Awards close in a few days, and members of the Academy of Motion Picture Arts and Sciences are scrambling to submit their ballots for whom they believe were cinema's best in 2022.
Experts have pointed at "Everything Everywhere All At Once" and "The Banshees of Inisherin" as the favorites for Oscars night, but with the right outfit, a little bit of luck could lead to glory.
While other ceremonies like the Screen Actors Guild Awards and the British Film Academy Awards are often major precursors for Academy Award winners, fashion experts at Dalston Mill Fabrics looked at which dresses could favor actresses.
Dalston Mill Fabrics looked at the outfits of all Best Actress and Best Supporting Actress Oscar winners to see what color and designer is the "luckiest."
The research found that black dresses are most often worn by actresses who went on to receive their Oscar onstage; about one-third (32%) of all winning actresses wore black.
Related: 'Everything Everywhere All at Once' dominates Oscars 2023 nominations
Famous examples include Cher's iconic Bob Mackie gown in 1988 and Barbra Streisand's Arnold Scaasi sheer sequined suit in 1969 (that year, she tied with Katharine Hepburn for Best Actress; though the latter did not attend the ceremony, it remains the highest-profile tie in Oscars history).
Behind black in far second was gold at 13%, although the color is more popular in the 21st century — 20% of Best Actress winners after 2000 wore gold versus 14% wearing black — as best seen in Emma Stone's Givenchy Haute Couture design outfit during the hotly-contested 2017 race.
Meryl Streep has been nominated a record 21 times and won three times, two of those wearing gold — a heavily sequined caftan by Christian Leigh in 1983 (while five months pregnant!) and a gathered wrap dress from Lanvin with an eco-friendly fabric and glittery belt in 2012.
Wearing white and blue were the only other colors that saw double digits among winning actresses. Audrey Hepburn even called her white Givenchy gown inspired by her attire in "Roman Holiday" her "lucky dress" after winning the 1954 Best Actress award.
When it came to designers, dresses by Giorgio Armani and Valentino tied at 7% were worn the most by winning actresses. Meanwhile, Yves Saint Laurent, Chanel, Christian Dior, and Gucci tied for second with 3%.
Related: 'Triangle of Sadness' nominated for Oscars Best Picture; Dolly de Leon not nominated
At the 2020 Academy Awards, both winning actresses wore Giorgio Armani — Best Actress Renee Zellweger was in an Armani Privé white one-shouldered gown while Best Supporting Actress Laura Dern wore a pink Armani satin dress with a tasselled black upper.
This year's Best Actress frontrunner Cate Blanchett won her first Oscar in 2005 wearing a a pale yellow silk taffeta Valentino dress, and last year's Best Supporting Actress Ariana DeBose wore a custom red Valentino pantsuit with a matching cape.
So if any of the 10 nominated actresses want to increase their chances of winning, they should look to wearing a black Armani or Valentino outfit.
Such an occurence has happend before, with Julia Roberts in 2001 wearing a black-and-white velvet and satin Valentino gown and three-time Best Actress winner Frances McDormand wearing a black Valentino dress for her most recent win in 2021.
Fashion choices aside, "Everything Everywhere All At Once" star Michelle Yeoh is Blancett's biggest competition for Best Actress while Best Supporting Actress is still a toss-up among Angela Bassett, Kerry Condon, and Jamie Lee Curtis.
RELATED: Dolly de Leon hits BAFTA 2023 red carpet in Rajo Laurel 'Alon' gown
*****
Credit belongs to : www.philstar.com