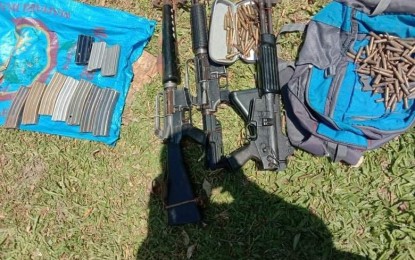 TACLOBAN CITY – The recent armed encounter between government forces and former members of the New People's Army (NPA) now engaged in illegal drugs proves the link between the communist terrorist group and criminal activities, a Philippine Army official said Friday.
Brig. Gen. Zosimo Oliveros, commander of the Philippine Army's 802nd Infantry Brigade, said the NPA has engaged in illegal activities to finance its armed struggle.
"This is one indication that the NPA has lost their supporters, prompting them to tie up with criminal groups to sustain their efforts to destroy the government," Oliveros said in a statement sent to reporters.
On April 8, Nicolas Ibañez, a former rebel leading a gun-for-hire group and a band of illegal drug users and traders, was killed in a shootout with joint operatives from the military, police, and Philippine Drug Enforcement Agency during an operation in Anislagan village, Calubian, Leyte.
Government forces were serving a warrant of arrest early morning against Marlon Mendoza, also a former rebel, for frustrated murder cases.
Mendoza resisted arrest and fired a shot at operatives, which resulted in a five-minute gunfight.
The group abandoned the dead body of Ibañez.
No one was hurt from the government's side.
The operatives recovered a sachet of suspected shabu, a caliber .45 pistol, an AK-47 rifle, an M16 rifle, a baby Armalite, assorted magazines, and ammunition.
Oliveros said Ibañez and Mendoza have close ties with Juanito Silleza Jr., one of the NPA commanders in Leyte Island.
The military thanked civilians for providing information about the location of NPA members and groups linked to the communist terrorist group.
The Communist Party of the Philippines – NPA is listed as a terrorist organization by the United States, the European Union, the United Kingdom, Australia, Canada, New Zealand, and the Philippines. (PNA)
*****
Credit belongs to : www.pna.gov.ph