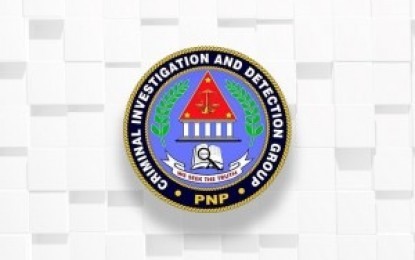 MANILA – The arrest of seven leaders of communist front groups in simultaneous operations in Metro Manila last week was carried out in accordance with the law, the Criminal Investigation and Detection Group (CIDG) said on Monday.
"Again, as I have explained earlier, the operations conducted by the PNP (Philippine National Police) led by the CIDG are all covered by search warrants validly issued by the RTC (Regional Trial Court) Branch 89 of Quezon City," said Maj. Gen. Napoleon Coronel, CIDG chief, in a press briefing.
Coronel said these warrants have been applied based on credible and reliable information provided by witnesses to courts that examined them under oath.
The CIDG chief was referring to the simultaneous operations in Manila, Quezon City, and Mandaluyong that resulted in the arrest of Marc Ryan Cruz, Romina Raisell Astudillo, Jaymie Gregorio, Denisse Velasco, Joel Demate, Rodrigo Esparago, and a certain Lady Anne Salem at around 2 a.m. Dec. 10.
All seven suspects are reportedly officials of the Metro Manila Regional Party Committee (MMRPC) of the Communist Party of the Philippines-New People's Army-National Democratic Front (CPP-NPA-NDF).
Cruz, Astudillo, and Gregorio were arrested at Unit 535, Tower B, M.Place Condominium, Panay Ave., South Triangle, Quezon City.
Cruz and Astudillo are said to be the secretary and deputy secretary, respectively, of the MMRPC's RTUB while Gregorio reportedly the secretary of the 'Discom PAMANA' of the leftist workers' union group Kilusang Mayo Uno (KMU).
Recovered from the three were hand grenades, several rounds of ammunition of different caliber of handguns, including those of caliber .45 and 9mm pistols, assorted cellular phones, and PHP1.276 million cash.
All search warrants were issued by Quezon City RTC Branch 89 Judge Cecilyn Burgos-Villavert and the police operations were witnessed by barangay officials.
Velasco, meanwhile, was arrested at 74 Ambroglio St., Casa Milan, Greater Lagro, Quezon City. He is allegedly secretary of the MMRPC's Kagawaran ng Rehiyon sa Edukasyon (KARED).
Authorities seized from him a fragmentation grenade and various calibers of handguns and assorted ammunition, cellular phones, and suspected subversive documents.
Demate, who was arrested in his residence in Sta Ana. Manila, also yielded high powered short and long firearms and a hand grenade, and assorted ammunition. He is alleged to be the MMRPC's deputy secretary and head of its ROD.
Esparago and Salem, meanwhile, were arrested at a condominium unit in Mandaluyong City. Esparago is said to be the secretary of the MMRPC while Salem is the secretary of the MMRPC's RYSB.
Police seized from them were several handguns and four grenades and assorted ammunition.
Cases of violations of Republic Act 10591 (Comprehensive Firearms and Ammunition Regulation Law) and RA 9516 (Illegal Possession of Explosives) are being readied for filing against the suspects.
"And at the time of the service of these search warrants, the operations were also witnessed by independent third parties coming from the LGUs (local government units) and the barangay officials who were present during the conduct of the search-and-raid operations," Coronel said.
He added that they are very much willing to address the claims made by groups that condemned the arrest of the suspects.
"But so far based also on the information provided by our operating units and even members of media who were present at that time there are no reports indicating that such violations had been committed. Again the operation was compliant with police operational procedures," Coronel said.
He added that the CIDG has observed due process during its operations and in fact informed the arrested suspects of their constitutional rights.
Meanwhile, Jeffrey 'Ka Eric' Celiz, a former NPA cadre, said the arrests practically wiped out the leadership of the MMRPC.
"Your Secretary of Metro Manila Regional Party Committee, Ka Erwin (referring to Esparago) before, was with me in my Youth Sector years. This is from PUP (Polytechnic University of the Philippines) Youth Sector, Central Committee member of CPP NPA NDF who is the former husband of Lana Linaban who is now in the NOD of CPP Central Committee. This is the former LFS (League of Filipino Students) National era of (Renato) Reyes and Teddy Casiño," Ka Eric said.
He added that they should be rotting in jail.
"If they get out, they will just go back to the misery of our people, to being 'professional operatives' of CPA-NPA-NDF. The full force of the law must be utilized against them," he added.
The CPP-NPA is listed as a terrorist organization by the United States, European Union, the United Kingdom, Australia, Canada, New Zealand, and the Philippines. (PNA)
Credit belongs to : www.pna.gov.ph