Unlike her character in Lav Diaz's critically-acclaimed Ang Babaeng Humayo (The Woman Who Left), Charo Santos-Concio has never faded out of the scene and became even more visible after she retired as ABS-CBN president/COO five years ago, starring in critically-acclaimed films (the other is the suspense-thriller Eerie, written and directed by Raymund Red), endorsing some products, releasing her autobiography and continuing as a Kapamilya consultant.
Oh yes, her long-running, multi-awarded drama anthology MMK (Maalaala Mo Kaya?) did disappear for a few months due to unforeseen circumstances but it's back with a vengeance on the new Kapamilya channel A2Z Channel 11, now airing its all-star-cast 29th-anniversary month-long specials Saturdays at 9 p.m. Before that, your favorite Ate Charo hosted a five-episode series called Dear Charo that showcased her lighter side (that is, compared to her serious MMK persona). Ate Charo very kindly obliged a free-wheeling interview with Funfare.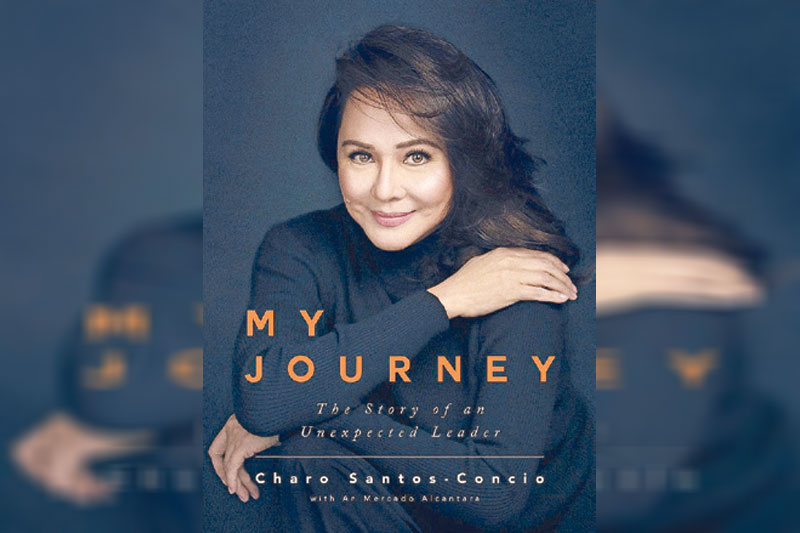 In her book, Charo retraces her journey from Mindoro to stardom in various fields.
What are your thoughts as MMK celebrates its 29th anniversary?
"It is a blessing for MMK to be back on air and I am grateful for the opportunity to continue sharing inspiring stories of Filipinos and serve our audiences during this pandemic. People have been hit hard by the pandemic and need hope and inspiration, which MMK stories can provide. And the best sources are real stories of people that show the triumph of the human spirit. It is also a blessing for the production team, especially after all the challenges that we faced as a company this year."
Did you ever think that MMK would last this long and harvest a truckload of awards?
"No. When we started MMK, we all just wanted to tell stories of hope and inspiration. We just wanted to create the best quality drama program. The response from the audiences and the recognitions from award-giving bodies through the years are an affirmation that we continue to deliver stories that are relatable and inspiring as we intended when we started doing MMK. Of course, I wanted it to last but I never thought we will last this long. We are extremely thankful and grateful for all the support all these years."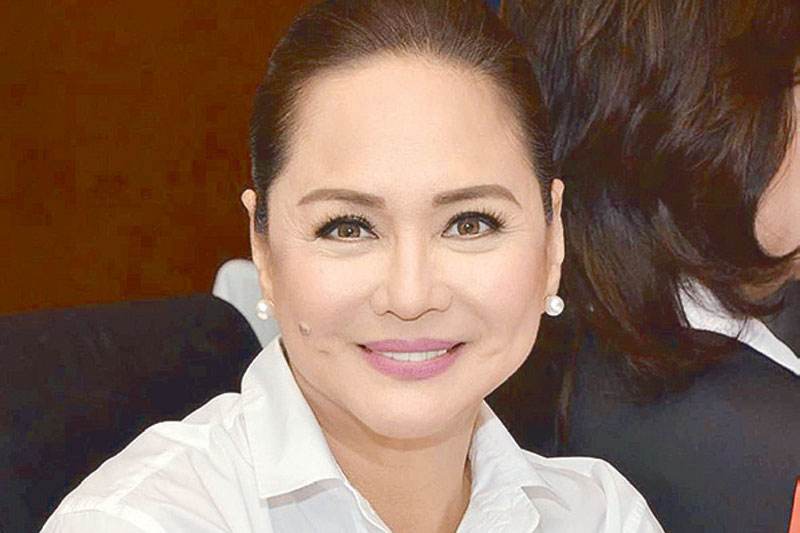 After her retirement, she starred in two movies, Ang Babaeng Humayo and Eerie.
Of the approximately 1,800 episodes, what are the three that you consider memorable?
"I have many favorite episodes but the Top 3 are:
Rehas showed the sacrificial and unconditional love of a mother. It was a powerful story of a mother, portrayed by Gina Pareño, and the lengths she can do for the love of her three mentally challenged children.
Sinturon told the story of Fanny Serrano. It was MMK's first LGBTQIA story shown in 1991. But more than that, the story translated that loving is not about gender but it is about being human. It was really a brave gay character portrayal, especially during that time.
Kotse-Kotsehan showed two versions of truth from the lens of two mothers — one who lost her son and the other who found and raised the lost son but was charged with kidnapping.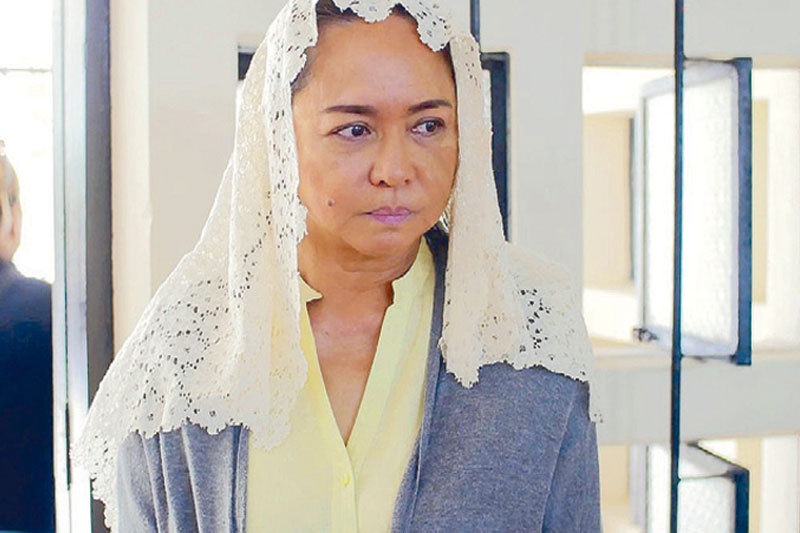 She starred in two movies, Ang Babaeng Humayo.
Your 29th anniversary specials are all-star cast; do you personally choose the stars of each episode?
"No, I do not. In MMK, the director and the production team decide on the cast based on who they think will best fit and portray the characters. We are glad that the stars are always very willing to do an MMK episode."
How many episodes have been made into a movie and what were the criteria in choosing them?
"We have not adapted any of the TV episodes to a movie. What was chosen for MMK the Movie before was really intended for the film version."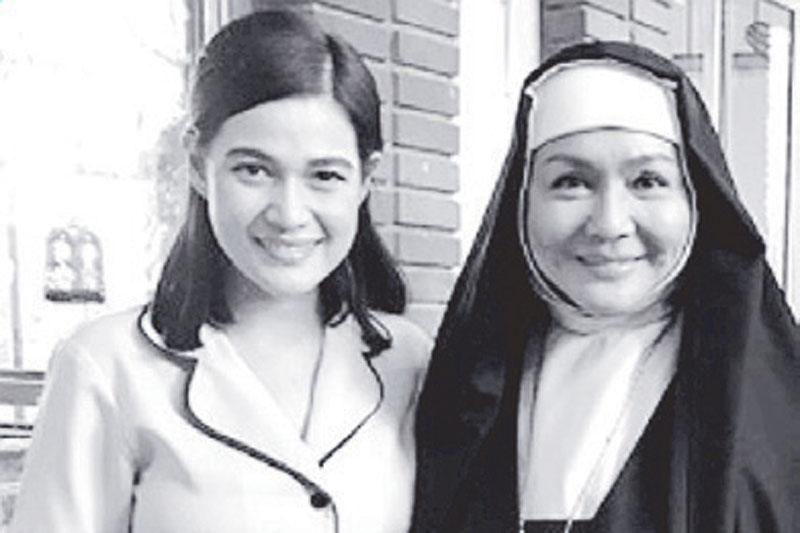 Eerie with Bea Alonzo, a suspensethriller in which she plays a strict- abusive Mother Superior at a Catholic school.
Aside from Ate Charo, what do you think makes MMK enduring/durable?
"I always say that MMK mirrors our real life, which makes MMK very relatable to our audiences. While watching MMK, viewers identify with the characters and the stories since they happen in real life. Each story offers hope and inspiration, which can help people transcend whatever it is that they are going through. Filipinos are generally passionate about helping others and fascinated with stories of other people."
How do you re-invent it so that it continues to be relevant with the times?
"I think MMK will always remain relevant because we tell real-life stories. But the production team always makes that conscious effort to add some modern touches in the style of storytelling. We experiment. While we used to just narrate the story from start to finish, we now also do bookends start or flashbacks. We also did two points-of-view versions of a story. And because of the pandemic restrictions now, we will be adding some graphics and animations. The stories will always be relevant, but we also adapt to the present times through our style of storytelling."
(Note: MMK is also available on the Kapamilya Channel on SkyCable and Satellite TV, SkyCable Channel 8 SD, and Channel 167 HD, Kapamilya YouTube Channel and ABS-CBN Facebook, TFC and iWantTFC.com)
(E-mail reactions at rickylophilstar@gmail.com. For more updates, photos and videos, visit www.philstar.com/funfare or follow me on Instagram @therealrickylo.)
Credits belong to : www.philstar.com