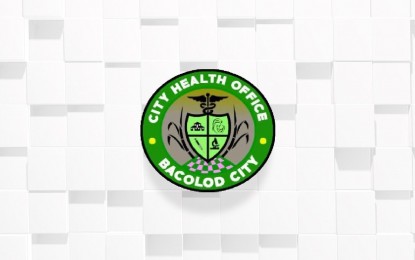 BACOLOD CITY – The City Health Office (CHO) here has reminded residents to practice the enhanced "4S" in the fight against dengue as local cases increased by 57.5 percent from January to the first week of May this year.
Data from the city's Epidemiological Surveillance Unit released on Thursday showed some 115 cases, including four fatalities, were recorded in the first 18 weeks this year compared to only 73 with two deaths for the same period in 2021.
Dr. Grace Tan, chief of the CHO Environment Sanitation Division, said they are sustaining the campaign to combat dengue by encouraging the barangays to do the enhanced "4S".
"4S" stands for "Search and destroy" mosquito breeding sites; "Secure self-protection measures" like wearing long pants and long-sleeved shirts, and daily use of mosquito repellent; "Seek early consultation"; and "Support fogging/spraying."
"We are also rolling out the public address system and tri-media campaign, and distribution of larvicides along with spraying and fogging in barangays and public places," Tan said.
She noted that dengue cases usually peak during rainy months, but cases are still being reported in other months of the year.
The most common breeding places for Aedes mosquitoes are collected or stored water inside and around homes while late or refusal to seek early treatment and consultation are reasons why patients fall ill with dengue, Tan added.
Among the 61 barangays in Bacolod, the top 10 with highest number of cases include Singcang-Airport and Estefania, with 14 each; Mansilingan and Granada –10 each; Mandalagan — 9; Sum-ag and Alijis — 8 each; Tangub — 7; Banago — 5; and Pahanocoy — 4.
According to the Department of Health, the dengue virus is transmitted through a bite of infected Aedes aegypti and Aedes albopictus mosquitoes that can be found inside and outside the house.
These mosquitoes can lay eggs in any space or container that holds clear and stagnant water, and usually bite between two hours after sunrise and two hours before sunset. (PNA)
*****
Credit belongs to : www.pna.gov.ph