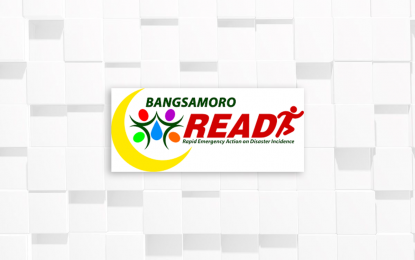 COTABATO CITY — At least 12,895 families from seven villages here received the Ramadan humanitarian aid extended by the Bangsamoro Autonomous Region in Muslim Mindanao (BARMM).
"We will continue with our humanitarian aid until the end of the fasting month of Ramadan slated either on the 12th or 13th of this month," said Ministry of the Interior and Local Government–BARMM Minister Naguib Sinarimbo on Thursday.
He identified the seven village-recipients as Barangays Bagua 1, Poblacion 2, Poblacion 3, Poblacion 7, Poblacion 9, Rosary Heights 1, and Rosary Heights 7. "Rest assured, we will be giving more to poor residents of the city," said Sinarimbo, concurrent head of BARMM's Rapid Emergency Action on Disaster Incidence (READi).
This city now forms part of the BARMM after its residents opted to join the fledgling political entity during the plebiscite held on January 21, 2019.
Personnel of READi-BARMM, with the help of volunteers, facilitated the Ramadan outreach missions that started on April 13, Sinarimbo added.
He said the food provisions included rice, canned goods, and coffee packs. (PNA)
*****
Credit belongs to : www.pna.gov.ph