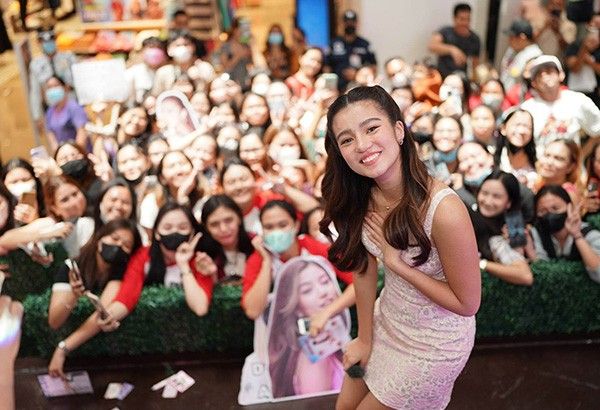 MANILA, Philippines — On the morning before Belle Mariano was declared Prom Queen at the first ever Star Magical Prom, she was first the belle of the ball at global e-retailer SHEIN's Bloom Pop-Up Showroom in Makati City last weekend.
Belle, the brand's first Filipino ambassador that graced the company's first Philippine pop-up shop last October, also attended the label's second Philippine pop-up shop in Glorietta 2 together with other influencers like Small Laude and Dani Barretto.
Vivian He, SHEIN's Head of Marketing for Southeast Asia, told Philstar.com that Belle and the pop-up shops have been "very effective" at increasing their brand awareness in the Philippines. Although He was unable to give an exact figure on how much their sales or site visitors have increased since having the "He's Into Her" star as endorser, He shared that their sales in the Philippines has been "growing fast."
"So far, so good. There's a lot of influencers and also our brand ambassador (Belle Mariano). We have a great team to make this happen. So (overall), it's very successful."
According to He, they are still studying if they will release a new collection handpicked by Belle after the February drop.
Like their company that offers a wide variety of items from fashion to makeup and home accents, Belle is a multi-faceted singer and actress that fits their brand, He said.
"Belle is a rising star. She's young and very much into fashion – very close to the SHEIN brand."
RELATED: 'Untrue': SHEIN denies alleged sweatshops, explains how prices kept low
*****
Credit belongs to : www.philstar.com