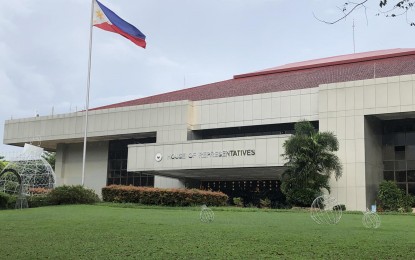 MANILA – A measure seeking to deepen the capital market by developing a robust institutional investor base and strengthening the regulatory environment has hurdled committee level at the House of Representatives.
The House Committee on Banks and Financial Intermediaries, chaired by Quirino Rep. Junie Cua, approved on Thursday the still unnumbered substitute bill to House Bill 8938, or the proposed Capital Market Development Act.
The bill seeks to establish a private retirement and pension system that is fully funded, portable, more actuarially fair, and stable that will enhance the current pension.
This also aims to promote and encourage national savings and prudential investments on the part of employees, and in so doing, vigorously stimulate the development of the capital market, in particular, and contribute to the desired economic growth of the country, in general.
The measure focuses on establishing an Employee Pension and Retirement Income (EPRI) Account, which would serve as additional long-term savings aside from the Social Security System (SSS) and Government Service Insurance System (GSIS) pensions.
The creation of the EPRI account for the employee shall be the responsibility of both the employer and the employee.
The additional savings to be generated from the EPRI accounts would then help finance government projects and services.
The substitute measure proposes the concept of "Micro Enterprise", which consists of businesses engaged in industry and agri-business.
Each business should have total assets of up to PHP3 million and employing not more than 10 employees.
The panel unanimously agreed to revise the inclusion of the "Micro Enterprise" to be consistent with the Magna Carta of the Micro Small and Medium Enterprises (MSMEs).
The substitute bill also introduced the creation of a Capital Market Development Council (CMDC).
Cua said the inclusion of the CMDC would institutionalize and capacitate the council, which now only exists under a memorandum of agreement between the government and the private sector. (PNA)
*****
Credit belongs to : www.pna.gov.ph