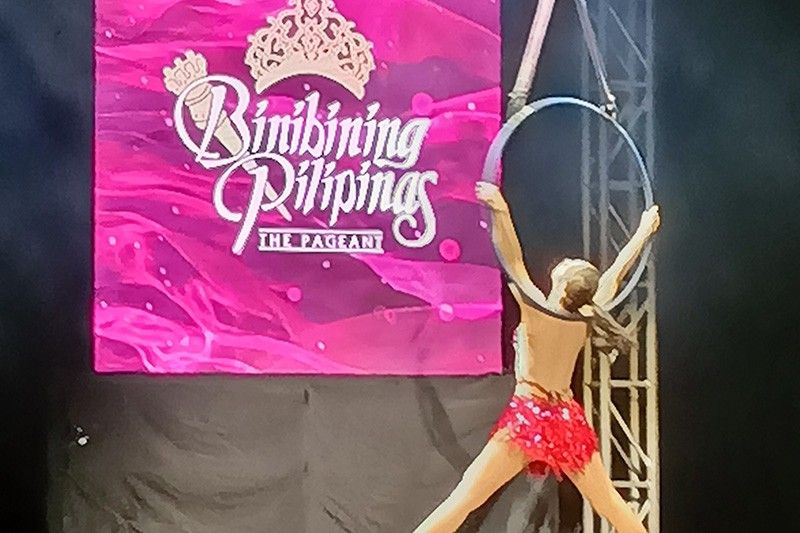 MANILA, Philippines — Organizers of the 2023 Binibining Pilipinas pageant officially began the series of pre-pageant competitions of this year's search with the Talent Presentation.
Twenty eight of the 40 official candidates performed various numbers in song and dance, with one or two dabbling in visual arts. Fans and supporters flocked to the New Frontier Theater to cheer for their respective bets.
Prior to the talent numbers, all 40 delegates sashayed down the runway in their Jag ensemble of choice. This was one of the opportunities where they could showcase their Pasarela skills to the hilt.
Binibini #5 Gianna Llanes of Palayan City, Nueva Ecija regaled the audience with her flute rendition of the Binibini hymn, "Win Your Heart." While Binibini #31 April Angelu Barro of Cagayan de Oro delivered a soliloquy on being a "Dalagang Kagay-anon" and spliced her monologue with folk instrument playing.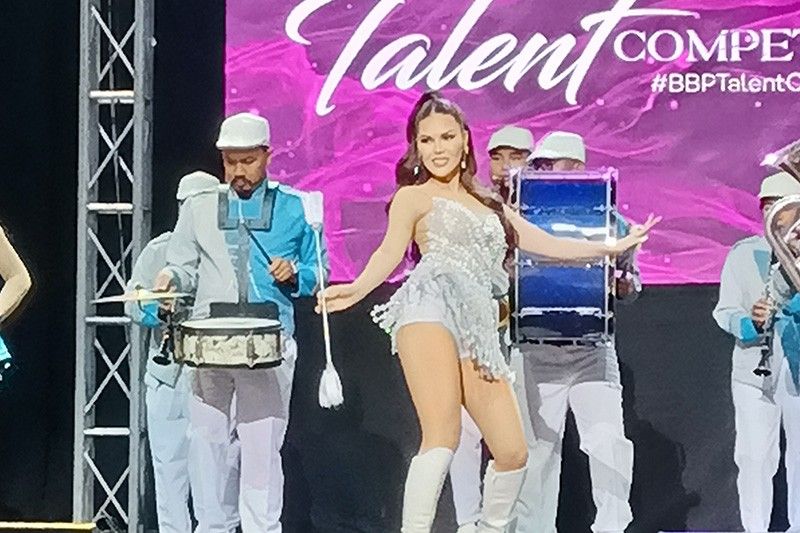 Binibini #6 Angelica Lopez of Palawan led the modern dance performances with "This Is Me." Other terpsichorean numbers came from Binibini #9 Babyerna Liong of Tacloban, Binibini #20 Julianne Rose Reyes of Cavite, and Binibini #34 Joy Dacoron of Cebu who danced to "Footloose."
A number of the ladies opted to present their moves through a folk dance routine. These included Binibini #7 Allhia Estores of Albay, Binibini #24 Anna Valencia Lakrini of Bataan, Binibini #37 Pia Isabel Duloguin of Misamis Occidental who moved to the tune of "Mindanao," and Binibini #22 Anje Mae Manipol of Quezon Province who danced the steps of her province's festival routine that showcased their agricultural produce.
Binibini #15 Jessielen Salvador of Aklan, on the other hand, did an interpretative number through a pas de deux. While Binibini #17 Tracy Lois Bedua of Iloilo essayed the travails of being a woman and ended her dance with a martial arts routine.
At least four did vocal renditions of their favorite songs. Binibini #10 Rasha Cortez Al Enzi of Urdaneta City did "Rollin' In The Deep," Binibini #16 Atasha Reign Parani of Cavite sang "Beautiful Nightmare," Binibini #28 Katrina Mae Sese essayed the Carpenters' "Love Me For What I Am," while Binibini #36
Mary Chiles Balana of Hermosa, Bataan did a reading of "I Dreamed A Dream" from the Broadway musical "Les Miserables."
Two candidates presented fantastic Dancesport movements. These were Binibini #23 Zoe Bernardo Santiago of Manila and Binibini #27 Zeah Nestle Pala of Tarlac. While Binibini #33 Katrina Anne Johnson of Davao del Sur entertained spectators with her sketching skills with the aid of glitters.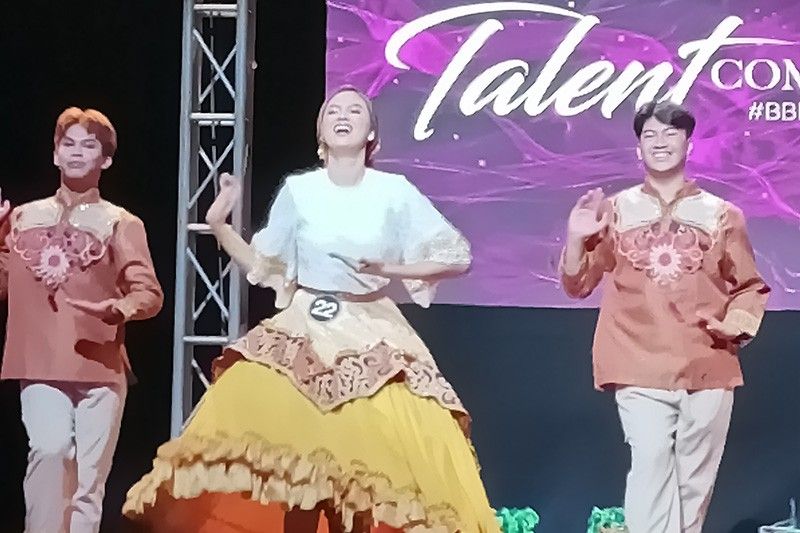 Curiously, a few did lip synchronization numbers. I said curious because these were usually performed in gay shows like "Drag Race Philippines." These were Binibini #21 Paula Allison Araño of Batangas mouthing "Ako'y Isang Sirena," Binibini #35 Sofia Lopez Galve of Rizal who did "I Am A Good Girl" from "Burlesque," and Binibini #38 Lea Macapagal of Dinalupihan, Bataan who mimicked Madonna's "Material Girl."
Of the evening's performances, two really got the full attention of the audience. The first was from Binibini #32 Sharmaine Magdasoc who wowed the spectators with a fabulous baton twirling act to the tune of the BBP hymn, "Win Your Heart." And last, but definitely worth the wait, was Binibini #40 Candy Marilyn Vollinger of Catanduanes who executed a breathtaking Cirque acrobatic act that was met with thunderous applause.
The winner of the Best in Talent, as well as other minor and special awards, including Jag Denim Queen, will be announced during the final show. The Binibining Pilipinas 2023 coronation night will unfold on May 28 at the Smart Araneta Coliseum. Stay tuned!
*****
Credit belongs to : www.philstar.com