How does one survive a pandemic? There is no right answer to that. We pray a lot. We do lots of handwashing and practice social distancing and we wear face masks and those transparent shields. And judging from the way that the global music industry marked huge gains during this difficult time, we also listen to a lot of music.
Here are the acts that are the constant and delightful companions of many during this COVID-19 infested time. They certainly help ease the fear and uncertainty that we face daily. And after learning about the over $4B a year that the boy band BTS brings into the coffers of South Korea, it is a fact that they also help keep economies flourishing or at least afloat.
How do they do it? Just by making music to dance to, fall in love with or that touches the heart.
BTS or the former Bangtan Boys made music history by becoming the first Asian act to make No. 1 in the hit charts of the world. They are now SK's leading exports. This is thanks to singles like Boy w Luv, Love Yourself, Dynamite, Answer, Life Goes On and albums like Mic Drop, Love Yourself: Tear, Map of the Soul and BE. These guys can even sell Korean language tunes to fans who have no idea what they are singing about.
Because of BTS, the top exponents of pop music are not anymore just either white or black. The line-up now includes RM, Jin, Suga, J-Hope, Jimin V and Jungkook. They are young, cute, chinky-eyed and sexy, plus phenomenally famous. They could also be bringing in their first Grammy soon.
The lovely Dua Lipa of Kosovan/ Albanian ancestry is now a global pop star. That is thanks to her model good looks and strong media presence. She seems to be everywhere these days, even hawking Evian mineral water. She is also in good standing with the big names who seem to adore working with her. It also helps that she now has a solid reputation as a hitmaker.
Think New Rules, One Kiss with Calvin Harris, Electricity with Silk City, Levitating with Madonna and Missy Elliot. Her latest is Prisoner with Miley Cyrus. But make no mistake about it, despite those successful collabs, Dua Lipa also excels as a solo act. Listen to the album Future Nostalgia with its massive-selling single Don't Start Now. It is dark, danceable pop with cuts that get inside your head and can stay there on end.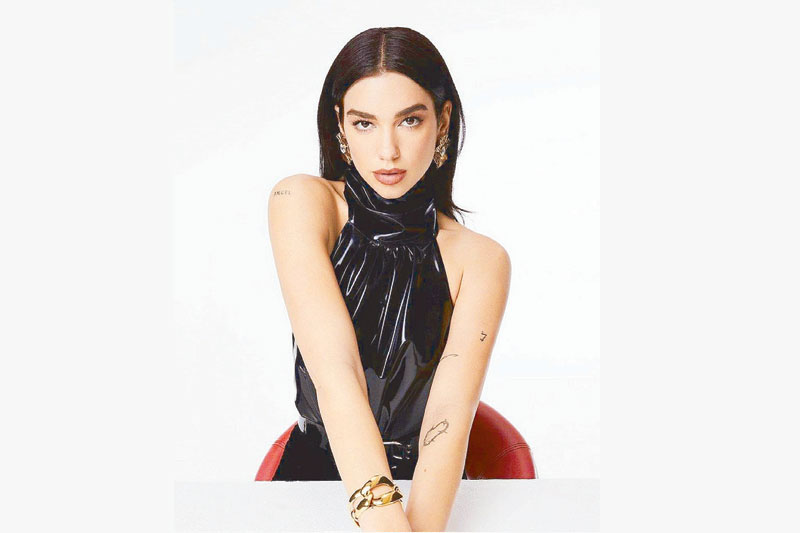 Look at what the coronavirus pandemic did to Taylor Swift. Her being kept in isolation has resulted in a spate of songwriting that brought about Folklore, which may be her best collection of original songs to date. Both a commercial and critical success, the surprise album is laid-back pop with lovely melodies set with pretty tales with a nostalgic '70s vibe.
Cardigan, Exile, Mirrorball, The I and Betty are the cuts that will keep Swiftie on top until her next opus comes along. This girl has already sold over 200 million records worldwide and has won a roomful of awards. Isn't it great that despite that kind of success, she continues to be a creatively wonderful artist.
Grammy snub notwithstanding, it cannot be denied that Canadian act The Weeknd is now a major force in popular music. Proof of this is that he is set to headline the Pepsi Super Bowl LV Halftime show come February 2021. Note that that slot is traditionally reserved for only the really big ones. Michael Jackson, Paul McCartney, The Rolling Stones, U2, Justin Timberlake, Bruno Mars, Lady Gaga, etc. The Weeknd is now part of that echelon.
Lauded as a modern cross between Jackson and Prince, The Weeknd has the vocal chops, his falsetto is to die for, and the daring to create his own music style, dark and introspective but still infectious. In fact, he is now credited as having given the current generation its own kind of R&B. Find this in his latest album After Hours and the tracks, Heartless and Blinding Lights.
Credits belong to : www.philstar.com