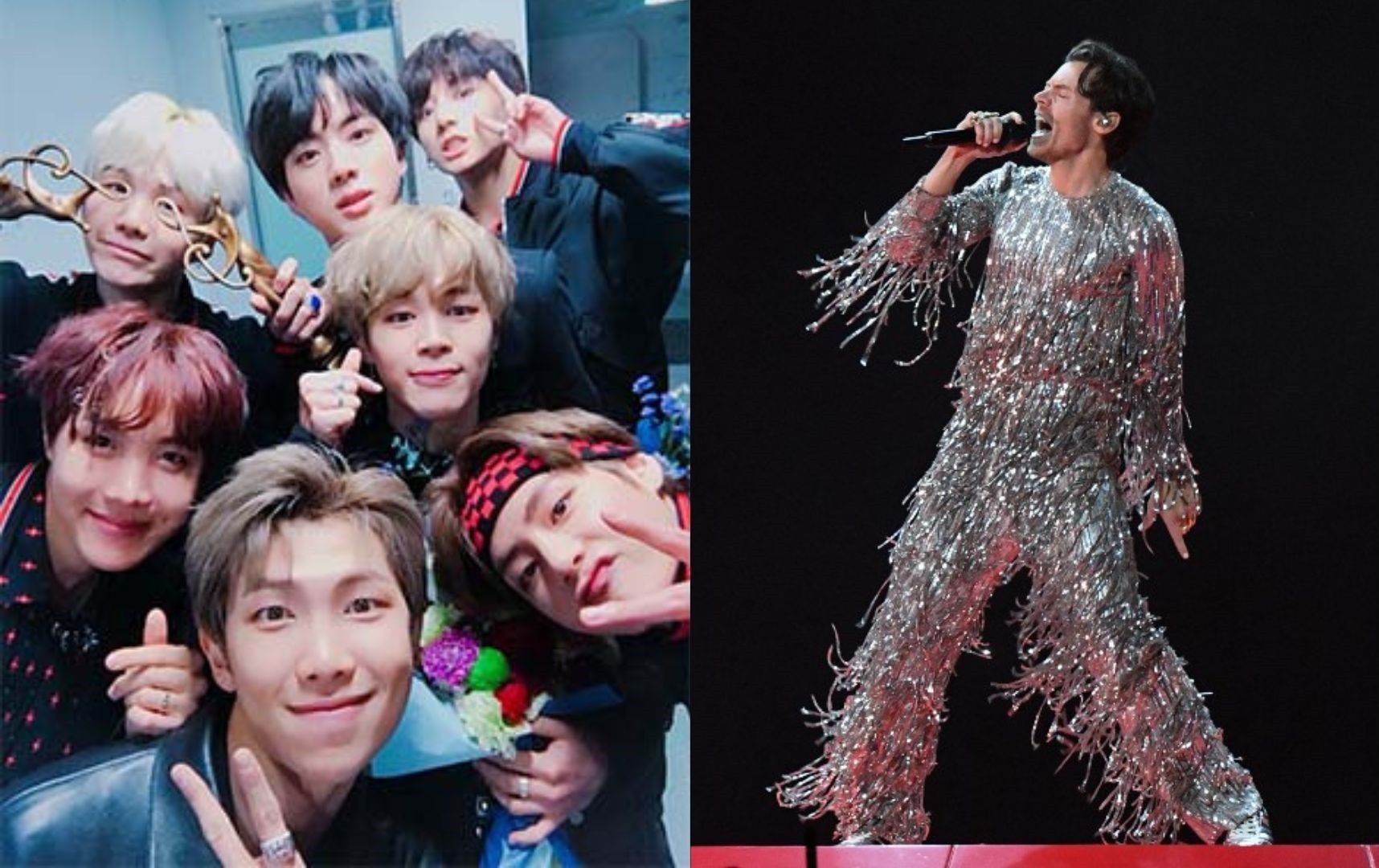 MANILA, Philippines — Fans of K-pop group BTS, better known as ARMY, and of British singer Harry Styles have gotten the most tattoos of their favorite artists, according to a new online study.
Online ticketing site TicketSource set out to find which artists inspired their fans the most to get tattoos, referring to over a thousand musicans as mentioned in several international outlets like Rolling Stone and The Guardian.
TicketSource then used Google Keyword Planner to input an artist's name with the term "tattoo" and used data between March 2019 to February 2023. The same was done through Instagram-friendly hashtags for the social media platform.
The Instagram data found that ARMY got the most tattoos with 37,157 tattoo posts, while Google said Harry Styles fans ruled with 4,835,500 different searches.
Related: WATCH: Apo Whang-Od documentary trailer about Filipino tattoo culture
Close behind Harry were fellow singers Justin Bieber and Ariana Grande, all of them sporting tattoos of their own.
BTS was followed by bands Pink Floyd, Slipknot, Nirvana, and Iron Maiden, with the highest individuals being the late rapper Tupac Shakur at the No. 4 spot after Slipknot and award-winning singer Rihanna at No. 7 after Iron Maiden.
Rounding up the Top 10 were hip-hop group Wu-Tang Clan, the late singer David Bowie, and heavy metal band Metallica.
Just outside the Instagram data were the late reggae singer Bob Marley, singer-songwriter Lana Del Rey, and the late British singer Amy Winehouse.
RELATED: WATCH: Dave Bautista shows his Filipino pride through tattoos, reveals covering one due to a 'former anti-gay friend'
*****
Credit belongs to : www.philstar.com