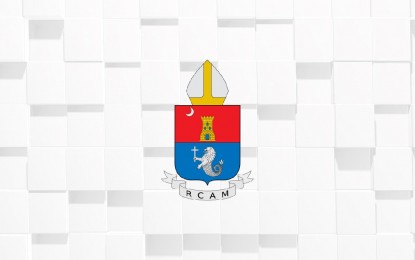 MANILA – The Archdiocese of Manila on Monday warned the public that incoming Archbishop Jose Cardinal Advincula has no accounts on Facebook and other social media platforms.
"This is to inform the public that His Eminence Cardinal Jose F. Advincula does not maintain the Facebook page "Jose Cardinal Advincula. The Archdiocese of Manila and the Archdiocese of Capiz have not yet created any Facebook page or social media accounts under His Eminence's name," said Fr. Reggie Malicdem, chancellor of the archdiocese, in a public notice.
Malicdem noted that all official communications regarding the Installation of Advincula are released by the Chancery of the Archdiocese of Manila through its different social media platforms — Archdiocesan Office on Communications, TV Maria, Radio Veritas, 500 Years of Christianity Archdiocese of Manila, and The Manila Cathedral.
When asked about the reason for the notice, Malicdem said there have been reports of people getting an invitation to like and follow a certain Facebook page named "Jose Cardinal Advincula".
"We have not received any reports as of yet about using the account for personal gain. But it's better to forewarn the public," he added.
Advincula is set to formally assume his new post as the 33rd head of the Archdiocese of Manila on June 24.
Papal Nuncio to the Philippines, Archbishop Charles Brown will lead the installation Mass at 9 a.m. at the Manila Cathedral in Intramuros, Manila.
A series of events have also been prepared to welcome the cardinal in Manila during the week of his installation. (PNA)
*****
Credit belongs to : www.pna.gov.ph