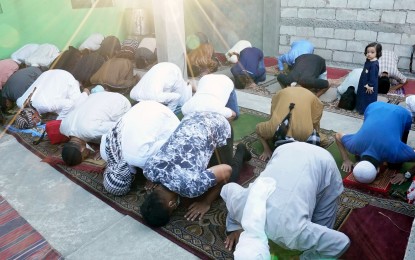 MANILA – The social action arm of the Catholic Bishops' Conference of the Philippines (CBCP) on Thursday expressed hope that Eid'l Fitr will usher in new hope and perspective in life for Filipino Muslims.
"As they celebrate the end of it, we join them in thanking ALLAH, our Almighty God! May this bring new hope and new Life! He who walks with God walks in peace!" Nassa/Caritas Philippines national director Bishop Jose Colin Bagaforo said in his message over Church-run Radio Veritas.
Bagaforo said the Catholic Church is one with the Muslim faithful in observing the just concluded sacred month of Ramadan which is a time of repentance, sacrifice, meditation, and prayer.
"We would like to greet our Muslim brothers as they celebrate the end of Ramadan. Big celebrations in the Muslim world! Eid'l Ftir, Hariraya puasa!! Greetings of love and peace for our Muslim brothers. We hope that they have a meaningful observance of Ramadan," he added.
The fasting month started on April 13.
Earlier, Pope Francis wished Muslims a peaceful and fruitful Ramadan.
Proclamation No. 1142, signed by President Rodrigo Duterte on May 10, declared May 13 as a regular holiday to "bring the religious and cultural significance of the Eid'l Fitr to the fore of national consciousness." (PNA)
*****
Credit belongs to : www.pna.gov.ph