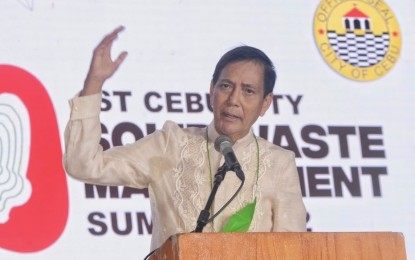 CEBU CITY – Mayor Michael Rama on Monday urged voters to go out of their homes to vote in the May 9 national and local elections even as the Emergency Operations Center (EOC) allayed fears that coronavirus disease 2019 (Covid-19) cases will rise after the polls.
Rama said in a radio report the city has opened up after gaining ground in the fight against Covid-19 and has successfully transitioned to Alert Level 1.
He, however, urged the voters to observe the minimum public health standards while in the polling places.
"Again, like any other undertakings that we do, we have to do all these things with a shared responsibility. Go to your polling precincts, but wear (face) mask, social distancing, wash your hands always, and these are the things that we do, he said.
In a statement, Rama's spokesperson, Karla Henry, said the city is on the right track in its vaccination efforts.
"The direction of Mayor Rama now is really geared towards reopening, going back to how we used to be. If we can keep it this way, we should expect to sustain our economic recovery gains. And we should start to see the holding of big public events as part of the new normal and not as possible spreader anymore, as long as we continue to practice shared responsibility," Henry said.
EOC head Joel Garganera said it is unlikely that the Covid-19 cases will rise after the May 9 elections.
"Seven days before the election, the fear of resurgence of cases is very remote," he said.
Garganera backed his claim by pointing out that "more than the targeted population has already been vaccinated, increasing the chance of lessened public transmission as shown in recent figures.
"And besides, all voters will wear a face mask during the voting because they will be required to do so at the polling centers," he added.
Cebu City is in a "very safe" state as the EOC said that its active case count currently stands at only 38, and the positivity rate is very low.
"In fact today (Monday), we have zero cases. Of the 455 tested, none got positive. Imagine seven days before elections, we have zero cases despite big, large crowd gatherings due to political rallies," Garganera said. (PNA)
*****
Credit belongs to : www.pna.gov.ph