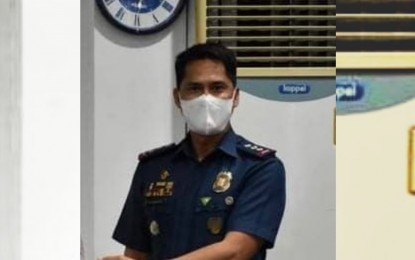 CEBU CITY – The Cebu Provincial Police Office (CPPO) on Tuesday said cops in the province will be on full alert status this Holy Week in anticipation of an influx of visitors to areas commonly flocked to during Lent.
CPPO chief Col. Engelbert Soriano said police personnel on the island municipality of Bantayan and the southern town of Minglanilla will not be allowed to go on leave of absence.
He said an augmentation force from the Provincial Mobile Force Company (PMFC) and personnel from nearby police stations will arrive for deployment in those towns.
"Last week, the chiefs of police of Bantayan, Minglanilla, and San Remegio gave a presentation on the deployment of their personnel. All of that have already been studied. In the case of Bantayan, two teams from the Mobile Force Company will be added plus we will alert all adjacent police stations," Soriano said.
In previous years, tourists flocked the island of Bantayan to witness the town's peculiar way of celebrating the Holy Week. Residents held a procession of their popular Santo Entierro depicting the holy burial. The carriages carried life-sized figures of each station of the cross.
Minglanilla chief of police, Major William Homoc, raised the concern on traffic obstruction during the town's "Sugat Kabanhawan" Festival on Easter Sunday.
Minglanilla has been known as the province's "Sugat" capital due to its unique depiction of the encounter of the Risen Christ with his mother, Mary. The Catholic faithful flocked the town to participate in the Easter Sunday Mass at its famous Shrine of the Immaculate Heart of Mary in Barangay Poblacion.
The town's Easter celebration, on the other hand, featured the spectacular descent of Angel Gabriel to fight Lucifer.
Soriano said part of the Minglanilla police's plan is to engage the force multipliers and volunteer auxiliaries to ensure peace and order during the celebration.
Authorities will also monitor the activities in the Our Lady of Fatima Capelinha Replica in San Remegio during the Holy Week, the provincial police chief said.
Meanwhile, Soriano said cops will also be on alert against all forms of illegal gambling, particularly "tigbakay" or illegal cockfight, which may crop up during the holidays.
The Provincial Intelligence Branch and personnel from the PMFC will conduct operations to curb illegal gambling during the Lent holidays, he said. (PNA)
*****
Credit belongs to : www.pna.gov.ph