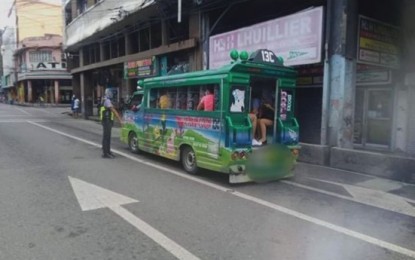 CEBU CITY – The series of oil price hikes should not be a reason to call for a fare increase in public utility jeepneys here, a Cebu-based transport leader said on Wednesday.
Gregory Perez, coordinator of Pinagkaisang Samahan ng mga Tsuper at Operator Nationwide (Piston)-Cebu chapter, said in a radio interview they have noted a series of increases in the price of diesel, the type of fuel commonly used for passenger jeepneys.
However, Perez said such hikes may not be favorable to them amid the coronavirus disease 2019 (Covid-19) pandemic, as well as the government's efforts to modernize public transportation, which affects thousands of drivers.
"Dili kami mokuyog sa maong petition. Nakita namo nga dili sulbad ang pagpasaka sa pletehan sa pagkakaron kay tanan man ang maigo (We won't join the petition. We see that the fare hike is not the solution at this time because everyone will get affected)," he said.
Perez said the drivers' families will also suffer if there would be a fare increase as they also ride jeepneys.
The transport leader also appealed to lawmakers to revisit Republic Act 8479 or the Oil Deregulation Law, which ensures "a truly competitive market under a regime of fair prices," as well as "adequate and continuous supply of environmentally clean and high-quality petroleum products."
When there is a movement of oil price in the world market, Perez said oil firms in the country would always react by imposing an immediate price hike although the supply purchase was done several weeks back.
He appealed to the government to check on oil depots to make sure those stocks purchased earlier would not be sold at the increased price.
Perez also said the national government could look at the effects of imposing taxes on the pump price per liter of fuel, stressing that the biggest chunk of excise tax per liter and the other taxes imposed under Republic Act 10963 otherwise known as the Tax Reform for Acceleration and Inclusion (TRAIN) law have resulted in huge price increases. (PNA)
*****
Credit belongs to : www.pna.gov.ph