It's her biggest break yet and perhaps the break that many actors can only dream of. Cebuana actress-musician Chai Fonacier has been cast alongside Hollywood stars Eva Green and Mark Strong in Irish director Lorcan Finnegan's upcoming film Nocebo. The film has been touted as the first co-production between Ireland and the Philippines.
The announcement was exclusively reported by Variety last Feb. 25, wherein Chai was described as the "Luna-nominated Filipino theater and film actor, as well as a singer-songwriter. She won best supporting actress in 2017 for her work in Patay Na Si Hesus."
In our previous interview, Chai said that it was after Patay Na Si Hesus that she took a one-way ticket and a leap of faith to relocate from Cebu to Manila with only a huge backpack, some books, a broken vinyl record and two pairs of shoes, and "make a living out of acting." (She has since appeared in the indie films Respeto, Born Beautiful, Sakaling Maging Tayo and the ABS-CBN series Halik.)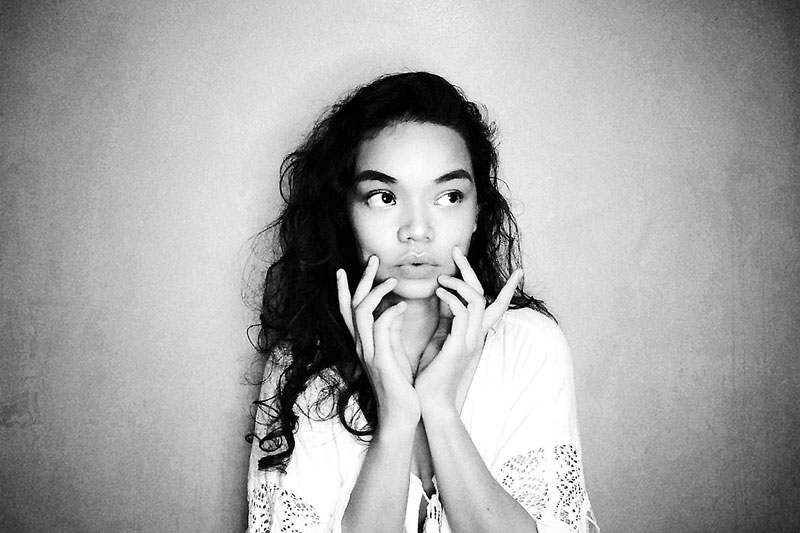 Three years after that "bold" and "spur-of-the-moment" decision, look where Chai is now. To be specific, she's now in Ireland shooting for Nocebo under the direction of the filmmaker behind the critically-acclaimed sci-fi thriller Vivarium starring Jesse Eisenberg.
According to Variety, the film tells the story of "a fashion designer (Green) suffering from a mysterious illness that puzzles her doctors and frustrates her husband (Strong) until help arrives in the form of a Filipino carer (Fonacier), who uses traditional folk healing to reveal a horrifying truth."
The STAR was able to talk to Chai via e-mail but she can't go into details about her character, only describing it as "really interesting," "dark" and which "I haven't done before."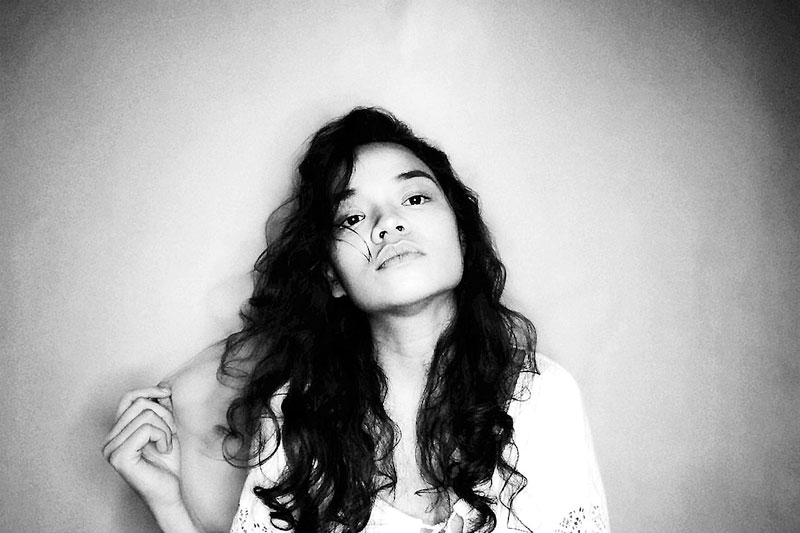 She added, "It's also my first time to be part of a psycho-thriller, so this experience is interesting, especially that most of the projects I've done have been comedies, and for those that aren't, my characters have been that of comic relief."
Chai auditioned for the role after being contacted by Bianca Balbuena who's behind EpicMedia (with filmmaker husband Bradley Liew), the co-producer from the Philippine side of the project.
After two rounds of auditions, she got the news that she landed the part in December 2020. She didn't know who she was working with until before she submitted her first audition videos.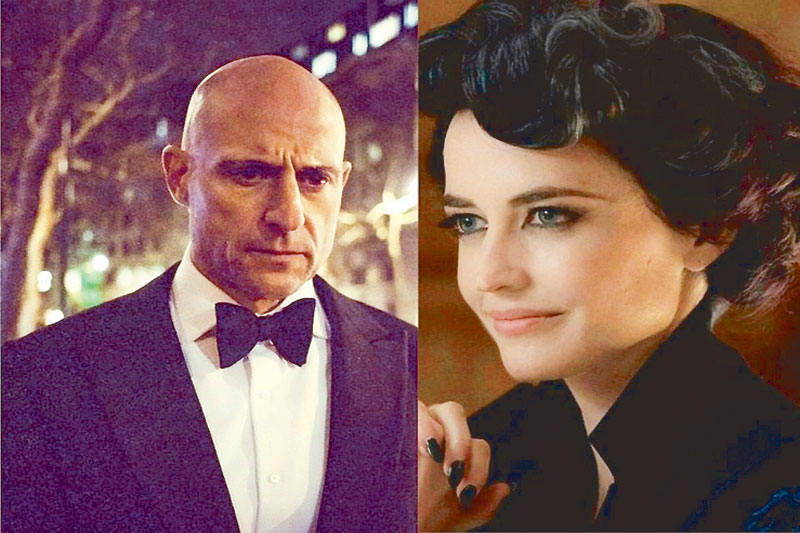 To movie fans, Eva Green is best-known for Casino Royale, Penny Dreadful and Miss Peregrine's Home for Peculiar Children, while Mark Strong starred in Zero Dark Thirty, The Kingsman and will appear in the new film Cruella.
Chai recalled, "It initially freaked me out when I learned who were in the film, to be honest. I also had to give myself about a few days to let all of it sink in before meeting up with the production on Zoom after I had officially been given the part."
She added, "It's an honor to have the chance to work with and learn from the people I'm working with now, especially after a year of significantly fewer projects owing to the pandemic. It's been difficult for a lot of us film and TV workers, so I'm feeling energized by this. Plus, traveling to a place one has never been to before is always an enriching experience."
Since the film delves into the occult culture, part of Chai's preparations were consultations with someone knowledgeable about the subject. "There was quite a significant amount of discussion regarding the story and my character between the director Lorcan Finnegan, writer Garret Shanley and me some weeks before I flew out to Ireland."
She also had online rehearsals with the director and Eva while quarantining after arrival in the country. But the first time she met Lorcan, Eva and Mark in person, she tried to be calm, "fangirled inside (LOL)" and kept the excitement to herself. "Who would have thought I'd ever meet the both of them, whose works I admire so much?"
She found it "enriching and a joy" to just be occupying the same space and breathing the same air while watching them work. "I've yet to film scenes with Mark, but rehearsing with them has made me even more excited to see how they would do the scenes during filming.
"As for Eva, she's absolutely divine to work with. They both have such great energy that I enjoy playing off of, and I only hope I'm giving that same energy back. Because they're so good at what they do, it's been great to take on the challenge of rising to their level. I like how Lorcan is clear with his vision and in driving this ship we're in, so it makes it easier for me to do my part of the whole project."
On her first filming day, Chai immediately felt how "everyone's so nice and supportive here, and I was joking with the crew that because they're being awesome people, they're now making my job of being a 'dark' character difficult."
She admitted feeling quite rusty being back on set because the last on-location shoot she did was already over a year ago pre-pandemic. She was consoled by some of the people in the production who shared how she felt. "'It's been a very strange year for everyone,' they've said. And indeed it has been."
They've also been asking her questions about the Philippines. "So far, we've talked here about how diverse our country is, that we have over a hundred languages, and a bit of our colonial history (a few were wondering about my last name. It was among the surnames given to us by the Spanish. I'm as Filipino as Filipino gets)."
The only thing Chai feels a little bad about is not getting to fully experience the Irish culture, including the famous pubs, because of COVID-19. "Some of the production team were telling me how sorry they were that I came here at such a difficult time because then I couldn't experience the nightlife, art and culture and Irish hospitality, plus they said, 'There's nothing like a real Irish pub!'"
She continued, "But other than that, the place is gorgeous. The area where I'm staying is near where we're shooting, and it sports some really beautiful architecture. On the way to the apartment from the airport, Clayton, the driver, was telling me all about the structures in the area, and we passed by where Oscar Wilde lived — I was thrilled. I also find that people here are the complete opposite of their cold weather. They're generally warm, kind and hospitable."
According to Bianca in a Facebook post, Epicmedia has been working on project for two years now and is "co-producing with Lovely Productions (Ireland) and Wildswim Films (UK) with XYZ and Universal as partners, directed by Lorcan Finnegan, lensed by Radek Ladczuk of The Babadook. Bradley Liew managed to get the International Co-Production Fund of Film Philippines and Film Development Council of the Philippines (FDCP)."
In a separate statement, FDCP chair Liza Diño also noted that Nocebo is being funded by Screen Ireland — the development agency of the Irish Film Industry investing in talent, creativity and enterprise — with FDCP through its Film Philippines Incentive program. "I never thought this day would happen — the Philippines as co-financier of major international projects," she said.
For the proudly Bisdak (Bisayang Dako) Chai, what she's most excited about Nocebo is that it also puts a spotlight on Cebuano culture.
"I was excited to see the culture I come from featured in this film. It's not all the time one gets to speak in Cebuano in an international film," she said, adding, "I appreciate the amount of research they've done for this script, and they have on board some great local writers to flesh out the local scenes. One of them, writer/director Ara Chawdhury, is someone with whom I go a long way back, and have worked closely with in her previous films (Operation Prutas and Miss Bulalacao). Too, I'm fascinated by our local folklore."
After Ireland, the production will be coming here. Chai said, "We go to the Philippines in April, and we're going to shoot in Manila."
Credits belong to : www.philstar.com