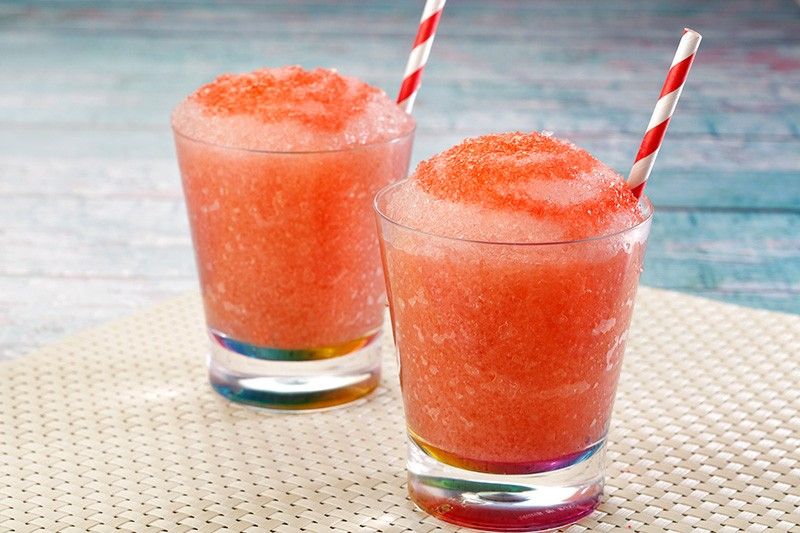 MANILA, Philippines — When it is scorching hot and humid, there's nothing like a glass of icy cold fruit drink to beat the heat and quench your thirst.
The San Miguel Pure Foods Culinary Center has even thought of a way to make it doubly delicious and nutritious, too, by combining chocolate (in the form of a chocolate-flavored milk beverage called Magnolia Chocolait) and strawberry in one icy drink. It was featured in an episode of Home Foodie, and the recipe is right here:
Chocolait Strawberry Iskrambol
INGREDIENTS:
2 cups Magnolia Chocolait, chilled
1 cup strawberry syrup
2 cups powdered milk
3 cups crushed or shaved ice
PROCEDURE:
In a glass bowl, combine Chocolait, strawberry syrup, 1 cup powdered milk, and crushed or shaved ice..
Mix until well blended.
Pour into serving cups or glasses, and top with remaining 1 cup powdered milk. Serve immediately.
Makes 7 servings.
*****
Credit belongs to : www.philstar.com