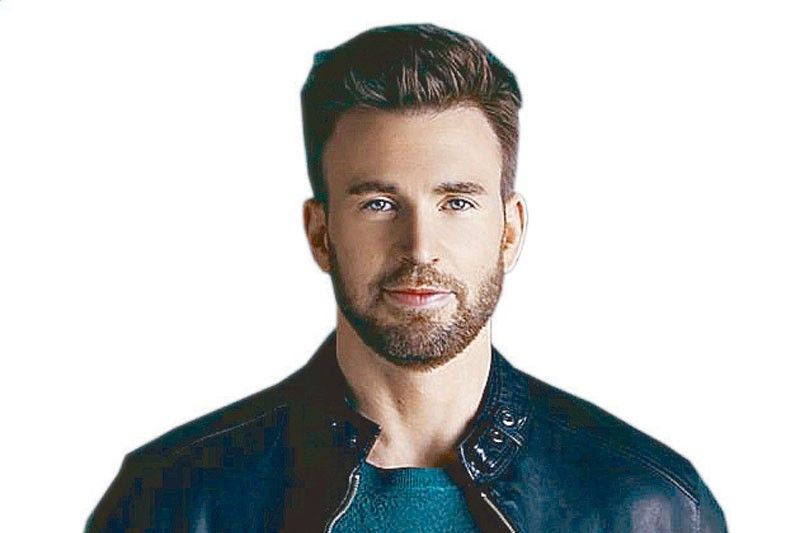 The clue in last Tuesday's "blind item" about Smart's new (and the first) Hollywood A-List brand ambassador was actually a giveaway: The celebrity is the lead star of the highest-grossing film of all time, who also appears in the film franchise which grossed more than US$10 billion worldwide.
Who else but…Chris Evans!!!
Smart Big Boss MVP (Manny V. Pangilinan) must have already tweeted about it yesterday as he always does when Smart pulls a big casting coup to the tune of…well, your guess is as good as anybody's. The accompanying two-minute commercial film ended with Evans declaring, "Simple, Smart Ako!"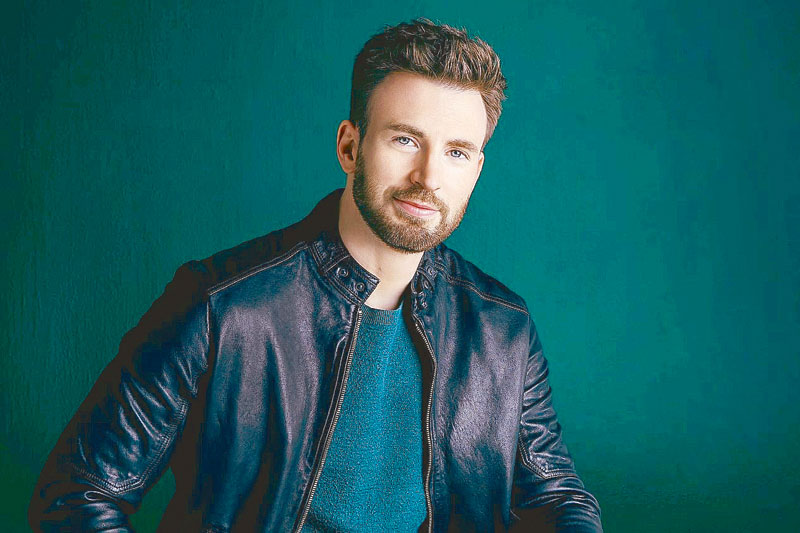 The star of, among other hit films, Captain America: The First Avenger and Avengers: Endgame, was enlisted for the company's "Live Smarter for a Better World" campaign "to inspire people to commit to sustainable actions with lasting, positive impact to society…to encourage everyone to ignite their passions to help change the world for the better," and to highlight the company's various projects in education, health care, agriculture, nation-building initiatives, the advancement of technology, etc. Evans was selected as envoy because of his active participation in socially-relevant issues and causes. In 2020, he established the civic engagement platform called A Starting Point (ASP) in the US. Through ASP, he interviews various US politicians and stakeholders in minute-long videos to discuss American policies and newsworthy topics.
Initially scheduled for Jan. 11 in Los Angeles, the shoot was moved due to the COVID pandemic and was finally pushed through in Boston end of January, witnessed by the Smart Philippine team that included Jane J. Basas (senior vice president and Consumer Wireless Business head), Lloyd Manaloto (Corporate Marketing head), GREY CEO John Lucas and Joyce A. Ramirez (Publicity-Asia lead PR). President/CEO Al Panlilio (a Captain America fan) watched the shoot via Zoom and talked to Evans.
It was Joyce who coached Evans in delivering the iconic "Simple, Smart Ako!" line in perfect Tagalog. She was also the one who bridged Smart and Evans to partner for the campaign. Joyce previously worked with Zac Efron and the former superstar boy band One Direction, and for closing the Smart-BTS deal called "Passion + Purpose" in December last year.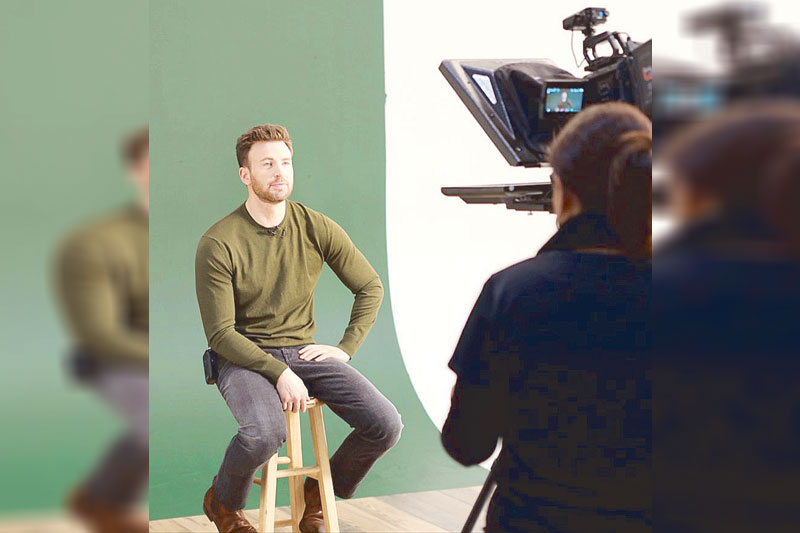 he shoot for the TVC in Boston, Massachusetts
The world-class commercial was helmed by Pascal Heiduk, a German-born director who has worked with the likes of Hugh Jackman and Lewis Hamilton, and has done commercial film work for renowned brands such as BMW, Montblanc, and Mercedes Benz AMG.
Said Panlilio (a Captain America fan), "There's nothing like the current challenges the world is facing to make us all realize that we are all interconnected, and that our personal actions have broader impact. Through our 'Live Smarter for a Better World' initiative, it is our aim to create that spark in everyone to help change the world for the better rather than just settling for 'good'."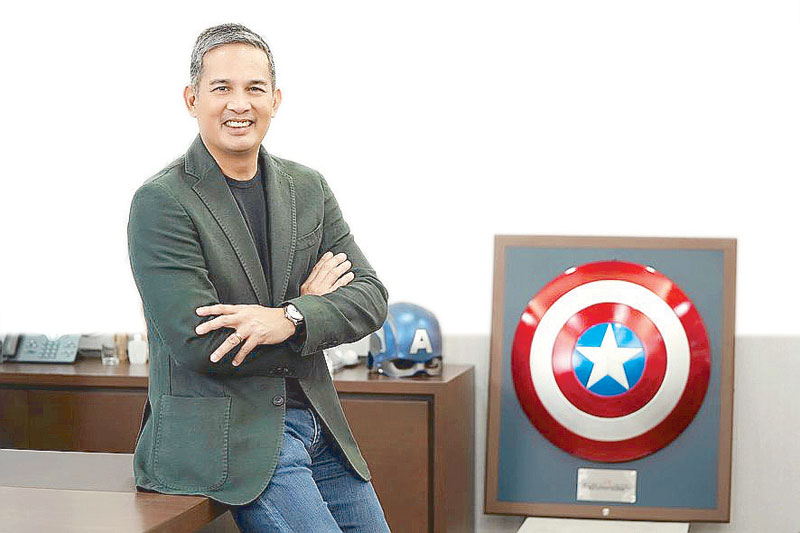 Almost two years since Avengers: Endgame hit theaters, Evans remains one of the world's most popular and well-loved among Hollywood actors. His blockbuster starrer Captain America films have catapulted to enormous success in the Marvel Cinematic Universe (MCU). Avengers: Endgame remains the highest-grossing film of all time and among the superhero franchises, earning over US$2.79 billion worldwide.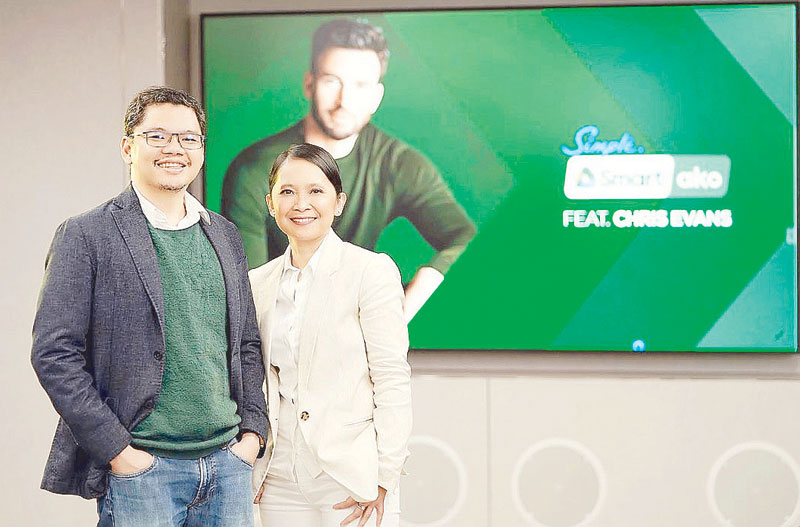 The shoot for the TVC in Boston, Massachusetts, USA, end of last January was personally witnessed by the Smart team that included Corporate Marketing head Lloyd Manaloto and SVP Jane J. Basas , and watched via Zoom by president/CEO Al Panlilio (a Captain America fan)
Added Basas, "We are truly honored to collaborate with Chris on this project. He captivated the world for being a hero not just in film but also in real life by using his influence to help shape a better world for all. By lending his star power and appeal to support our campaign, we hope to inspire more people to bring out the hero within them and unleash their own power to help change the world, one positive action at a time."
(E-mail reactions at rickylophilstar@gmail.com. For more updates, photos and videos, visit www.philstar.com/funfare or follow me on Instagram @therealrickylo.)
*****
Credit belongs to : www.philstar.com