'Coaches lead decision making': Suzara distances self from nat'l team pool issues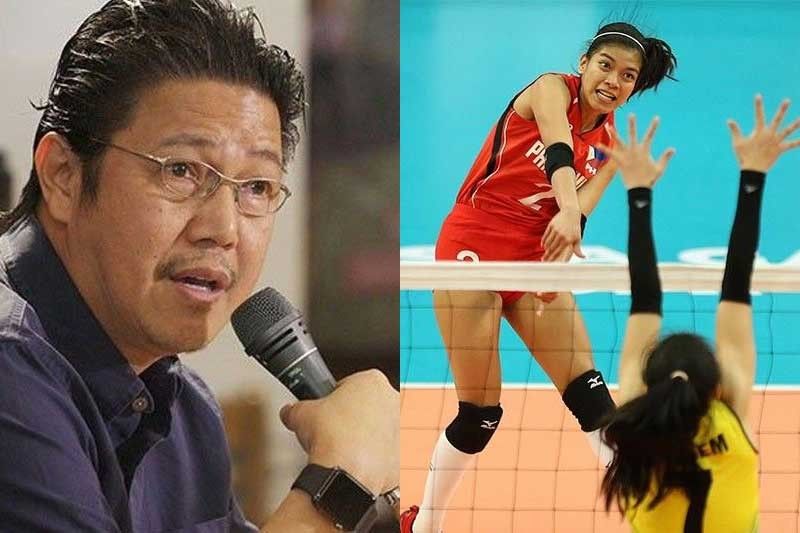 MANILA, Philippines — Philippine National Volleyball Federation (PNVF) President Tats Suzara has distanced himself from the issues surrounding the makeup of the women's national team after the recently concluded 2021 Asian Women's Club Volleyball Championship in Thailand.
The two teams representing the Philippines in the tiff, Choco Mucho and Rebisco, ended up just sixth and seventh, respectively — occupying the last two spots in the standings.
This as the rosters missed a number of former mainstays, most notably missing are Creamline Cool Smashers teammates Alyssa Valdez and Jia Morado.
The duo were not included even in the initial pool for the national team, a fact which irked a number of volleyball fans.
But Suzara said that it wasn't his decision to make.
According to him, it was the coaching staff and the national team commission of the federation who were tasked to choose which players to include in the pool.
"The PNVF has a national team commission, we have also coaches now. We have a foreign coach by the name of Jorge de Brito… We are now part of the FIVB national project platform and these coaches are credible coaches, our foreign coach now is the one leading the program," Suzara told Noli Eala in his radio show Power & Play on Saturday.
"They study the video, they scout the statistics of different players, so we leave that decision for the selection of the players," he added.
Apart from their on-court performances, though, Suzara also said that the PNVF looked at a player's attitude as well.
"The dedication, and the attitude of the national team players is really very important," Suzara said.
"We're not talking about here of popularity or sino gusto ng fans, sino gusto ng media," he added.
At the end of the day, the PNVF simply asks for the public to support the national team as they represent the country — regardless of what they think of the players.
"In the PBA, there are a thousand stars but when they are selected in the national team, the SBP supports them, the fans support them, the media supports them. So it should be the same [in volleyball]," Suzara said.
"There should be no difference between women's volleyball and the PBA. Everybody should support the national team program," he added.
Currently, the men's team representing Rebisco is competing in the Asian Men's Club Volleyball Championship.
As of press time, Rebisco is tied with Uzbekistan's AGMK, 1-1, in their second match of the tournament.
*****
Credit belongs to : www.philstar.com