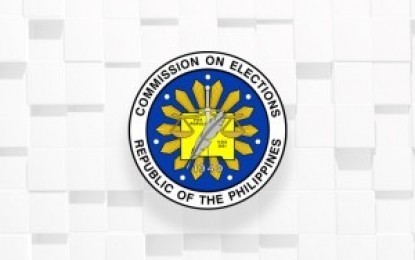 DAGUPAN CITY – The Commission on Elections (Comelec) offices in the province of Pangasinan are extending their operating hours until 7 p.m. from Mondays to Fridays to cater to voter registrants.
In a phone interview on Wednesday, provincial election supervisor lawyer Marino Salas said they are also open on Saturdays from 8 a.m. to 5 p.m. as the end of the voters' registration period nears.
"Before, we used Saturdays for off-site registrations in the barangays but now, most of the registrants go to the offices," he said.
Salas said aside from the Comelec offices in the localities, there are also registration areas in some malls of the four cities of the province.
Despite the heightened quarantine status of the province, the voters' registration of Comelec continues, he said.
"They might have realized the importance of choosing the right leaders because of the pandemic hence, they wanted to participate in the next elections," he added.
Meanwhile, the Comelec Pangasinan is also preparing for the upcoming filing of certificates of candidacy from Oct. 1 to 8.
Salas said among the guidelines set by the agency is limiting a maximum of two persons for those who will file their candidacy.
"It will not be just like before, wherein aspiring candidates would be accompanied by their many supporters. This time due to the pandemic, it will only be the aspiring candidate and one companion," he said.
He added the Comelec has already coordinated with the police to ensure that the minimum public health standards are observed during the filing of certificates of candidacy.
"We are open even during (the) weekend from Oct. 1 to 8, 8 a.m. to 5 p.m.," Salas said.
Pangasinan has already reached the 2 million mark of voters' registration but Comelec is still expecting more registrants before the Sept. 30 deadline. (PNA)
*****
Credit belongs to : www.pna.gov.ph