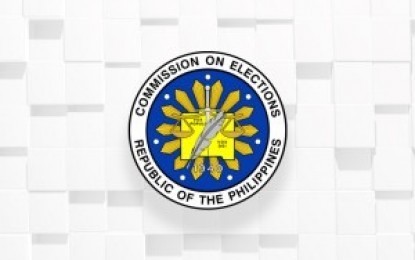 MANILA – The Commission on Elections (Comelec) on Tuesday suspended its memorandum of agreement (MOA) with online news website Rappler a day after the Office of the Solicitor General (OSG) filed a petition before the Supreme Court (SC) seeking to nullify the deal.
In a one-page memorandum signed by Comelec acting chair Socorro Inting, all activities in connection with the fact-checking MOA are ordered on hold.
"Given the allegations against Rappler and the subsequent filing of the Petition with the Supreme Court, it is judicious for the Commission to hold in abeyance the implementation of the provisions of the MOA until the issues are settled and/or decision of the court is rendered," Inting said.
"All actions in connection with the MOA shall be deferred, including coordination between the Commission and Rappler on matters of the MOA," she added.
Last month, the OSG sent a letter to Comelec, asking it to unilaterally rescind the MOA with Rappler because of undue delegation to Rappler of the Commission's authority; its alleged violation of the Constitution and the laws; its alleged record of reporting false and grossly biased information; and its supposed violation of the State policy to be fully independent from foreign interference and secure integrity of elections.
In its petition, the OSG asked the high court to issue a temporary restraining order and to declare the MOA as void.
On February 24, the Comelec and Rappler signed the agreement on voter engagement and fighting disinformation in connection with the upcoming May 9 national and local elections.
The National Press Club, one of the country's oldest and biggest media organizations, has also opposed the partnership between the Comelec and Rappler.
In a letter to Comelec, the NPC president Paul Gutierrez said "your choice of Rappler, certainly, is a step in the wrong direction."
"Nevertheless, we call your attention to the fact that most of Rappler's current legal woes arise first, from its being a foreign-funded media outfit, contrary to what is provided for in our Constitution. Its chief executive, Maria Ressa, has been convicted of criminal libel by a Manila court for biased reporting, a fact that cannot be obscured by the many 'awards' given to her by foreign-based media organizations. We can go on and on citing reasons why we object to your MOA with Rappler. But our central message is, the credibility of the coming election that we all aspire for is not enhanced by your choice," Gutierrez said. (PNA)
*****
Credit belongs to : www.pna.gov.ph