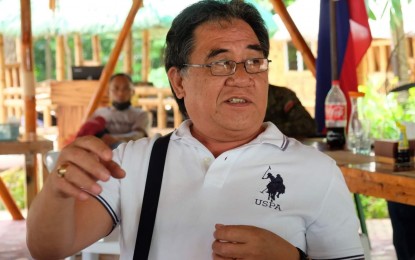 DUMAGUETE CITY – The head of the Commission on Elections (Comelec) in Siquijor on Monday said the island-province has been recommended as an area of concern or "hotspot" in the May 9 polls due to intense political rivalry.
Lawyer Eliseo Labaria, Comelec-Siquijor provincial election supervisor-designate, told the Philippine News Agency that he has submitted his recommendation to the Regional Joint Security Coordinating Center (RJSCC) for approval.
"I recommended to place the entire island under the yellow category of the so-called election hotspots or areas with security concern because of intense political rivalry among the candidates for governor," Labaria said in mixed English and Cebuano.
The Philippine National Police (PNP) has classified elections hotspots as green, yellow, orange, and red.
Areas that fall under the green category are generally peaceful; yellow areas are those with a history of election-related violence or possible intense political rivalry; orange is where there is presence of armed and threat groups; and red areas meet all of the mentioned criteria.
Labaria said his office has not reported a single election-related violent incident in Siquijor so far.
There are also sufficient police and military personnel in the entire island-province to ensure the conduct of safe, honest, peaceful and orderly polls, he said.
Meanwhile, the immediate concern of the Comelec in Siquijor is the unstable power supply and unreliable internet connectivity of all the telecommunications companies providing service on the island.
"Our power supply is not stable and the island experiences brownouts every now and then. On the other hand, there are areas that do not have good reception for mobile phones and the internet," Labaria said.
The Comelec official, however, reassured that they are now looking for ways to transmit election results at the earliest time possible.
Labaria was in Negros Oriental for a security briefing with the 302nd Infantry Brigade of the Philippine Army in Camp Leon Kilat, Tanjay City.
Present during the briefing were Brig. Gen. Leonardo Peña, brigade commander, Lt. Col. Roderick Salayo, 11th Infantry Battalion (11IB) commanding officer, and Msgr. Julius Heruela, lead convenor of the Diocesan Electoral Board of the Diocese of Dumaguete.
The 11IB has deployed personnel to Siquijor, which is part of its coverage area for election duty, Salayo said. (PNA)
*****
Credit belongs to : www.pna.gov.ph