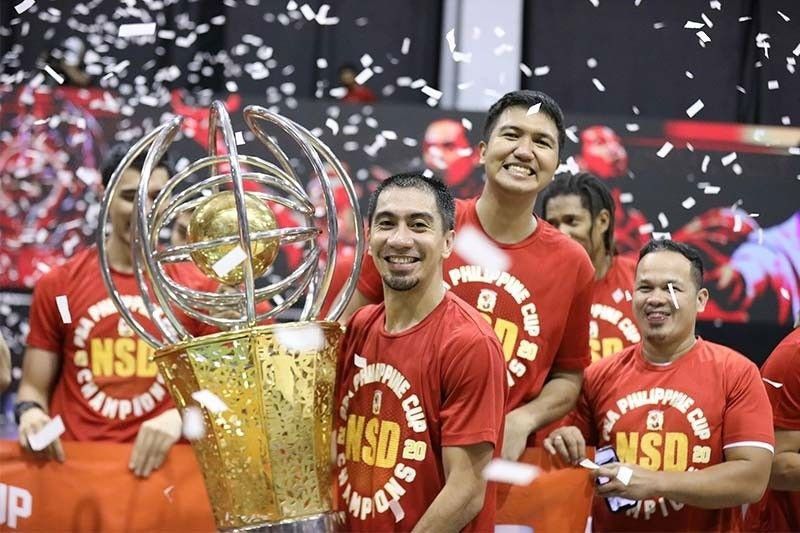 A well-conditioned Barangay Ginebra San Miguel squad was able to top an injury-hit TNT Tropang Giga in the PBA Philippine Cup Finals for their 13th title in the franchise
MANILA, Philippines — Barangay Ginebra took the PBA Philippine Cup trophy via a masterful 4-1 victory over TNT in the Finals but it wasn't alone in conquering the Clark bubble. All 12 PBA teams were winners for surviving the grueling grind where managers, coaches, players and staff were isolated from family for up to 2 1/2 months. It was a sacrifice that will go down in PBA history as a thanksgiving to the fans, surely a triumph of the human spirit.
There were shaky moments during the conference, the only one played this season. Some games had to be postponed while health/safety protocols were reviewed and bolstered. A few players checked in late. PBA commissioner Willie Marcial met with players and coaches to reassure them the bubble was impregnable as rumors swirled of positive cases, later confirmed to be unfounded, in the middle of the tournament. Testing procedures were transferred from the regional hospital in San Fernando to the Red Cross at a hefty price but it was a guarantee of reliable results.
PBA medical consultant Dr. Jose Raul Canlas closely monitored the developments and at least thrice, motored to Clark for consultations. He coordinated with National Task Force Against COVID-19 secretary Vince Dizon, Clark Development Corp. president Noel Manankil and the DOH to make sure everyone inside the bubble would be safe and sound. He was supposed to oversee the FIBA Asia Cup second qualifying window bubbles in Bahrain, Jordan and Qatar as chief medical officer but begged off to focus on the PBA.
Marcial said staying at the Quest Hotel with the coaches and players for over two months was a learning experience. It was a 24/7 opportunity to get to know them intimately, to understand where they're coming from and to appreciate their efforts. He personally attended to the referee and player who were isolated after returning positive results that were later found to be false. Marcial constantly met with his staff, particularly the operations group, to assure efficiency and quick response to situations. Quality of officiating was a priority and in his drive to improve the standards, he even sent home a referee for a blunder that came with a history of warnings. Marcial also summoned players for flagrant infractions. Calvin Abueva's reinstatement was a spark of good news during the bubble and Marcial delivered the message as soon as he got word that the Phoenix forward was fit to play. Abueva's comeback was remarkable as he led Phoenix to the playoffs, falling a win shy of making it to the Finals.
Marcial said the bubble opened his eyes to the importance of mental toughness. That was when he saw how coaches managed the physical and mental condition of their players, how sometimes practices would be called off to rest weary bodies, how everyone coped with the schedule that had to be compacted with quadrupleheaders and how it was critical to avoid burning out. A case in point was how Ginebra coach Tim Cone managed veteran Joe Devance's minutes in the eliminations then unleashed him as a starter in the last two games of the Finals.
The success of the PBA bubble is proof that we can all stand up to this pandemic and refuse to make it control our lives. The PBA showed the virus can be defeated.
Credit belongs to : www.philstar.com