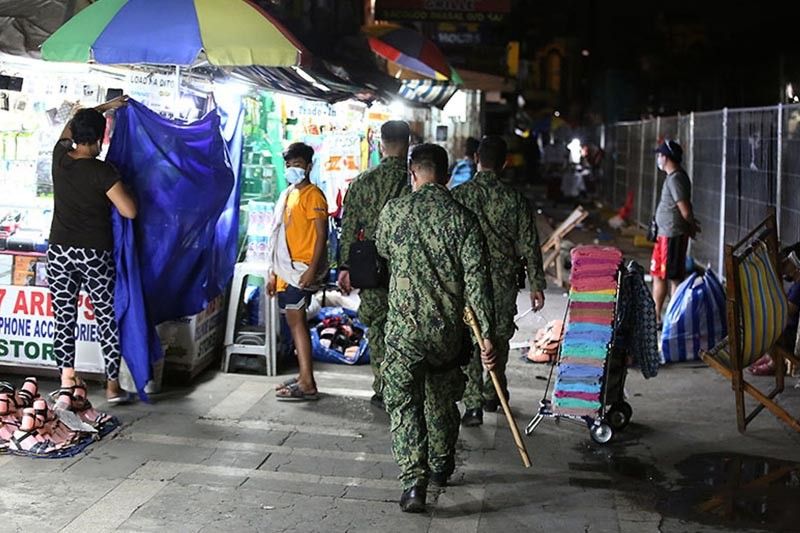 MANILA, Philippines — The Department of Health recorded 7,757 additional COVID-19 infections Sunday, bringing the national caseload to 663,794.
Active cases: 73,072 or 11.0%of the total
Recoveries: 15,288, pushing total to 577,754
Deaths: 39, bringing total to 12,968
What's new today?
Saturday afternoon's 7,999 cases marked the highest daily rise in cases seen in the country since the onset of the pandemic. This, after the 7,103 the day before also set a new record.
The Department of Health urged the public to remain in their homes and skip any non-essential travel in an announcement Saturday night, though no lockdown has yet been declared.
Health authorities announced Saturday that they detected 114 new cases of three different coronavirus variants, including two that are considered variants of concern.
Over the past week of uniform curfew in Metro Manila, the Philippine National Police accosted more than 19,000 quarantine violators, 5,300 of whom were arrested.
On Saturday evening, the OCTA Research Group reported that the "explosive rise in cases in the capital region now threatens the integrity of our healthcare system." The group has said that the additional daily cases could hit 8,000 by end-March if the current influx is not controlled.
Globally, more than 12.3 million cases of the pathogen have been recorded over the past year, leading to 2.7 million deaths.
It has been 369 days since the first enhanced community quarantine was hoisted over some parts of Luzon. The Philippines is still under the longest quarantine in the world.
— Franco Luna
*****
Credit belongs to : www.philstar.com