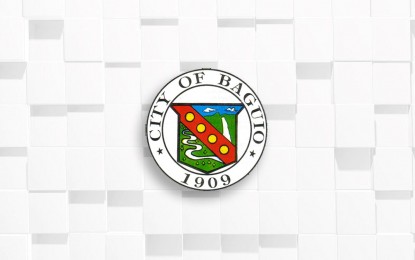 BAGUIO CITY – Mayor Benjamin Magalong on Tuesday said the city government is on top of the coronavirus disease 2019 (Covid-19) situation and knows where the problem is despite the high number of cases recorded here.
"We are hitting 150,000, our (swab) testing is almost 39 percent of the population, mataas din ang contact tracing ratio natin (our contact tracing ratio is also high)," Magalong said.
He said while the city has been recording a high number of cases each day, they are able to capture real-time what is happening on the ground.
"Importante mataas ang testing, mataas ang contact tracing, talagang naka-capture mo at ramdam ang nangyayari sa ground (what is important is we have high rate of swab testing and contact tracing and we are able to capture and feel the situation on the ground). If you don't test, if you have low contact tracing ratio and low incidence of Covid but underneath, nagbi-build ang steam, puputok na lang yan at mabibigla ka (it is accumulating steam, it will suddenly blow up and you will be surprised)," Magalong said.
According to the city's Covid-19 tracker as of Monday, it has conducted a total of 156,968 reverse transcription-polymerase chain reaction (RT-PCR) tests. The city has a population of 370,000.
Aside from massive swab testing, the city also consistently holds aggressive contact tracing with the most recent done on April 15 to 17.
"We are now working on the temporary treatment and monitoring facilities (TTMF) like that at the Baguio Convention Center which we will put up in front of BGHMC (Baguio General Hospital and Medical Center). In principle, approved na yan (that is already approved) and we are just formalizing with the national IATF so that it can be fast tracked in time for rainy season para may additional rooms tayo (so that we will have additional rooms)," Magalong said.
The modular hospital extension will have at least an additional 30 to 40 beds.
Magalong said the city is also continuously increasing the city-managed isolation facilities.
He said the Sto. Nino community isolation facility is only 60 percent occupied and is continuously being increased in capacity with the purchase of new hospital beds and refurbishment of the other parts of the former hospital building.
There is also the Teachers Camp isolation and quarantine facility, several small facilities near the Health Services Office, and the latest, the Eurotel below the Baguio City Hall where some floors will be used as isolation and others will be sleeping quarters of medical workers.
At present, the Critical Care Utilization Rate (CCUR) of the city is 83 percent and total active Covid-19 cases of 1,305.
Based on a consolidated daily report from the city public information office, Baguio has recorded a total of 1,272 recoveries in a span of 19 days from April 1, which cuts the number of occupants in isolation facilities whether in a city-managed facility or in a hospital. (PNA)
*****
Credit belongs to : www.pna.gov.ph