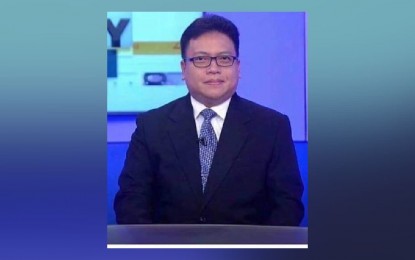 MANILA – Foreign direct investments (FDIs) to the Philippines fell in December 2020 but an economist has projected a recovery once the Congress-approved Corporate Recovery and Tax Incentives for Enterprises (CREATE) measure is signed into law.
In a report on Thursday, Rizal Commercial Banking Corp. (RCBC) chief economist Michael Ricafort also cited the low-interest rate environment and easing of quarantine measures as pluses for boosting FDIs in the coming months.
Data released by the Bangko Sentral ng Pilipinas (BSP) on Wednesday showed a drop in net FDI inflows last December to USD509 million from the previous year's USD1.4 billion.
Ricafort attributed the decline partly to investors' wait-and-see attitude on the developments regarding CREATE measure and the lower demand conditions due to the pandemic.
He said signing the CREATE bill into law would encourage more investors to put their funds in the country because this would "provide greater certainty on investment incentives."
"Still near-record low-interest rates/borrowing costs would also help attract more FDIs into the country, as also supported by the country's improved credit ratings in recent months," he added.
Last year, the BSP's policy-making Monetary Board (MB) slashed the central bank's key policy rates by 200 basis points to help buoy the domestic economy from the pandemic.
The cuts were made to encourage banks to lend more to their clients and help spur economic activities, which suffered from the quarantine measures imposed by the government to address the rise in coronavirus disease 2019 (Covid-19) infections.
To date, the BSP's overnight reverse repurchase (RRP) rate is at a record low of 2 percent.
Aside from the incentives bill and the country's strong fundamentals, with the latter the main reason behind the positive rating actions on the Philippines amid the pandemic, Ricafort said demographics also play a role in the positive outlook for FDIs in the coming months.
With having about 110 million people, he said the country is currently in 12th place in terms of population size globally and this makes it "a compelling investment/FDI destination as a market and source of business growth for global/multinational companies."
The demographics, he said, is also a factor for additional FDIs since "this is an attractive entry point to the other free trade agreement (FTA) partner countries of the Philippines."
These factors, on the other hand, are being countered by the recent upticks in Covid-19 cases, any delay in the arrival of Covid-19 vaccines, and the rollout of the vaccination program, all of which would hamper the recovery efforts of the government, he added. (PNA)
*****
Credit belongs to : www.pna.gov.ph