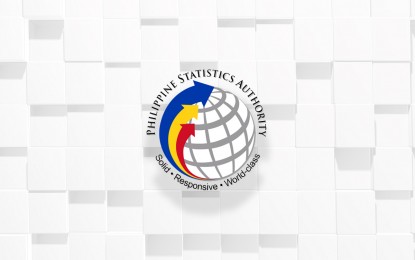 DAVAO CITY–Davao Region's year-on-year regional inflation dropped to 1.6 percent in November this year, the Philippine Statistics Office in Region 11 (PSA-11) said Monday.
In a statement, PSA-11 said the current inflation was lower as compared to the previous month at 2.0 percent and relatively higher in comparison to the same month of the previous year (0.7%).
PSA attributed the November inflation slowdown to the slower annual increment in Transport's index from 2.3 percent to 1.4 percent in November.
For Davao Region's provinces, the year-on-year provincial inflation of Davao Oriental has significantly increased from 1.7 percent in October to 2.5 percent in November 2020.
For Davao del Sur, the inflation rate of 1.7 percent from October dropped to 1.2 percent for November.
"Meanwhile, the province of Davao del Norte retained its previous growth rate at 2.9 percent which is the highest among the provinces, and Davao de Oro, on the other hand, had the lowest inflation at 0.9 percent, followed by Davao del Sur at 1.2 percent," PSA said.
Other commodity groups that contributed to the downtrend of inflation in November were the following: food and non-alcoholic beverages (1.3 percent from 1.9 percent), clothing and footwear (1.8 from 2.4 percent), and health (2.2 from 2.4 percent).
On the other hand, the annual increment in the index of Alcoholic Beverages and Tobacco was higher (7.3 percent from 7.1 percent) as compared to the previous month.
The Communication index's annual growth rate remained at 0.9 percent for six consecutive months since June this year.
"Inflation for food items, particularly fish, bread, and cereals, and rice were reported to be lower at 1.4 percent, -0.7 percent, and -1.2 percent, respectively.
Meanwhile, the index on food items, specifically meat, was significantly higher at 4.4 percent from 0.1 percent in October 2020," PSA-11 said. (PNA)
Credit belongs to : www.pna.gov.ph