Del Rosario forces 4-way tie with 68 in Parris Island golf tourney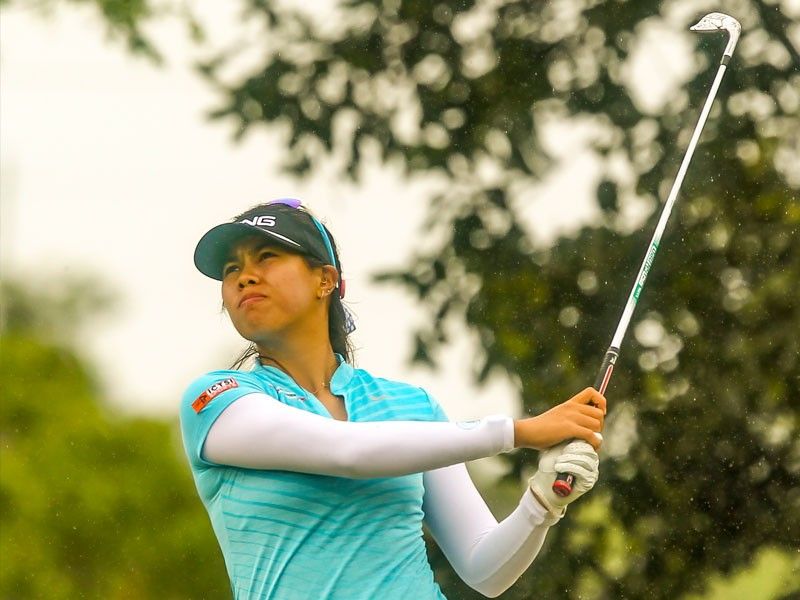 MANILA, Philippines – Needing to crank up her game to fuel her LPGA Q-School Stage II drive, Pauline del Rosario did just that Monday, posting a four-under 68 to force a four-way tie for the lead in the second round of the Parris Island Women's Championship in South Carolina.
She overhauled a four-stroke overnight deficit, no thanks to a bogey-bogey finish that marred her opening 71 Sunday, as she banked on a solid frontside assault of the par 35-37 Legends of Parris Island course that saw her gun down four birdies to wheel back into contention.
"I am confident with my overall game," said del Rosario, whose big rebound led to a crowded leaderboard with three others joining her at 139 heading to the final round of the 54-hole championship. "But I think my mental game and thoughts are what I need to improve."
Way behind first day leader Lucia Polo, the ICTSI-backed del Rosario missed a birdie chance on the par-5 No. 3 but birdied the next two, gained another stroke on the second par-3 on No. 6 then picked up another shot on the ninth.
She fell back with bogeys on Nos. 12 and 13 but the multi-titled Ladies Philippine Golf Tour campaigner regained her composure and touch and birdied the next two to preserve her solid start for one of the day's two best 31-37 cards.
Polo stayed ahead of the pack with a frontside 33 but bogeyed Nos. 12 and 14 and ended up with a 72 while Jessica Porvasnik of the US and amateur Allisen Corpuz from Hawaii also rallied with a pair of 69s to crowd the Filipina ace at five-under total.
But two others assembled 140 and 142, guaranteeing a wild chase top honors and a wild finish in the event serving as part of del Rosario and a slew of others' buildup for the second phase of the LPGA Q-School.
Kiwi Amelia Garvey, meanwhile, fired the day's other 68 on four birdies in the last seven holes as she moved to solo fifth at 140, just a stroke off the joint leaders, while amateur Pilar Echevarria from Guatemala holed out with a bogey and settled for a 72 but remained in the hunt with a 142.
Del Rosario, who struggled to finish tied at seventh in last month's Delta Downs Invitational in Louisiana, is in the thick of her preparations for the tough Stage II of the LPGA Q-School slated in three weeks' time in Florida. She ruled one event and posted six Top 10 finishes in the Women's All Pro Tour to finish second in the overall race for an automatic berth in the LPGA Q-School Stage II.
Also building up for the second phase of the LPGA elims is ICTSI teammate Abby Arevalo, who made the grade in the LPGA Q-School Stage I in California but who groped for form and ended up joint 29th in Louisiana.
The LPGA Q-School Stage II will be played Oct. 21-24 in Venice where del Rosario and Arevalo will be joined by the LPGA Tour members ranked outside the Top 150 and ties, those ranked within the Top 400 in the Rolex women's world ranking and the top 5 in the collegiate ranking and world amateur standing.
*****
Credit belongs to : www.philstar.com