Curtain-raiser:
Sharon Cuneta (photo) was set yesterday (March 1) to start shooting her comeback film titled Revirginized for Viva Films after almost two decades. To be shot in a private beach in Subic, Zambales, with Darryl Yap as director, Revirginized is described as "an irreverent film." It's the story of Carmela, a woman in the midst of getting an annulment with her husband of 30 years. Brokenhearted, she goes into a beach party together with a group of youngsters to drink away her troubles. Carmela will experience what it's like to be a woman, something she wasn't able to experience when she became a young mother.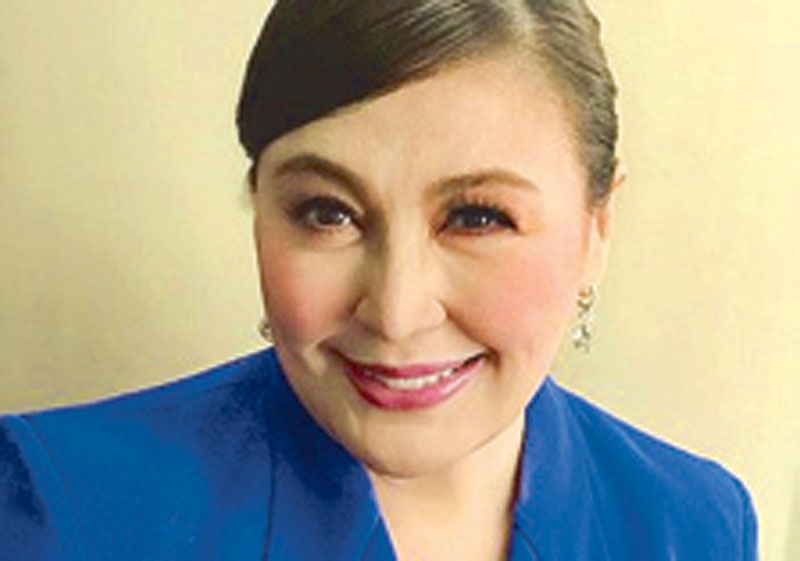 Among those in the cast are Albert Martinez, Rosanna Roces, Cristina Gonzales, Ogie Diaz, Kylie Verzosa and Marco Gumabao as Sharon's leading man.
* * *
It is a real-life romantic teleserye worth an airtime on Netflix or iWant or iFlix or HBO GO or any platform that people are glued onto in this uncertain time.
It started a few weeks ago with a dinner among friends, with photos proudly splashed on social media, followed by photos of the leading stars — yes, of course, the whole world now knows! — Derek Ramsay and Ellen Adarna later on killing time out of town first with another set of friends and then more photos of the two of them having dinner at the lover boy's home in Ayala Alabang, all the while saying "walang malisya" (no malice) and they were "just friends" (which is how showbiz romances usually start).
A little over a month after that first "friendly walang malisya" dinner at Derek's place where Ruffa Gutierrez playfully matched Derek and Ellen, Derek admitted in a Pep interview that, yes, he and Ellen are in a relationship. No problem since both of them were fancy-free. Besides, the teleserye was leading to that denouement. Oops, that was for the first "season." Stay tuned for more to come.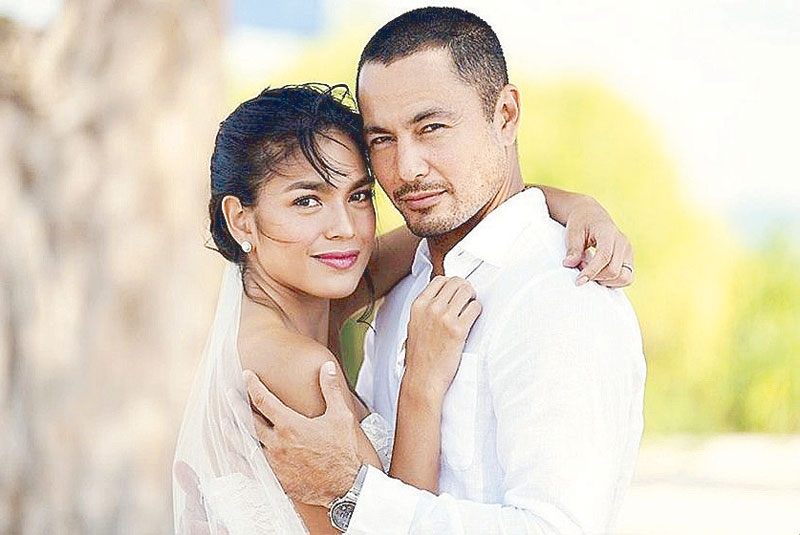 Derek with Andrea Torres with whom he went steady for one year and two months.
Photos from their Instagram accounts
Flashback: Derek broke up with Andrea Torres mid-November last year after only one year and two months of blissful "two-getherness" marked by travels abroad (to Shanghai where Derek competed in a frisbee tournament, etc.). They were seriously talking about getting married and settling down in Derek's brand-new "mansion-like" dream house when things suddenly went pffft. What happened? No third party involved. The ex-lovers were mum about the reason.
On the other hand, Ellen had broken up with John Lloyd Cruz (JLC) after more than two years of free-spirited romance blessed with a son, Elias Modesto (EM). No third party likewise in the split-up. Before the start of John en Ellen, her TV5 sitcom with John Estrada airing Sunday nights, Ellen admitted in an interview that she and JLC were "not compatible that's why we broke up," saying that after giving birth she suffered from depression and thanked a "healing program" which helped her sort out unresolved issues about herself. She claimed she's in a very good place now, "100 percent okay," and she's harmoniously co-parenting for EM with JLC. "My son needs him as much as he (EM) needs me," Ellen added in that interview, "he's happy when he sees his dad."
Back to the teleserye…
On Sunday, they shared on Instagram a video of them tinkering with an electric toothbrush in the bathroom looking as if they had just risen from sweet slumber. In a phone interview last Sunday afternoon, Funfare asked Derek how he was.
"I'm good."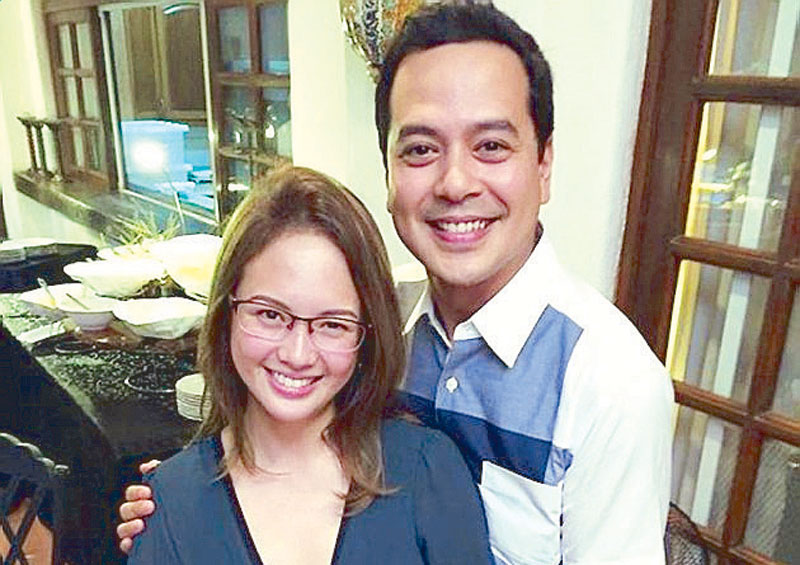 The lovers and their exes: Ellen with John Lloyd Cruz by whom she has a son (Elias Modesto)
Photos from their Instagram accounts
Is it a case of "on the rebound" (somewhat too soon since he broke up with Andrea barely three months ago)?
"No, it's not on the rebound."
Are you now living-in with Ellen?
"No. We are neighbors."
How far apart?
"She lives two blocks away."
How do you click?
"It's hard to explain."
What attracts you to her?
"Everything! She's an amazing mother."
And you are an amazing father (to EM)?
"No. An amazing tito. JL is a good father."
How does EM call you?
"Tito Derek."
What is your and Ellen's term of endearment?
"Whatever we feel like."
(Postscript: Asked by Funfare if she imagined that Derek and Ellen would end up as a couple, Ruffa Gutierrez texted back, "No, I didn't introduce them. I was just invited to a dinner that Derek hosted at his house last Jan. 11. I just know for a fact that they have great energy when they're together.")
Which Hollywood A-List star is set to be launched by Smart this week?
After years of investing in local box-office stars, has Smart now set its sights in Hollywood?
The company is set to launch one of the world's biggest stars as the newest face of the brand. The campaign is said to be one of the biggest initiatives produced by Smart. The TVC has been completed and was filmed in the US at the end of January (last month).
As Smart's first-ever Hollywood A-List brand ambassador, the celebrity will appear in a world-class commercial helmed by an internationally-acclaimed director who has done commercial work for renowned brands such as BMW, Montblanc and Mercedes Benz AMG.
Last January, Smart unveiled global superstars BTS as the ambassadors for their "Passion + Purpose" campaign. The announcement (which was tweeted by MVP), trended worldwide and put Smart at the very top of the Philippines' trending list.
This latest deal, on the other hand, was made possible by Smart's partnership with one of the world's biggest talent agencies based in Hollywood — which guarantees the company unprecedented access to some of the world's biggest stars.
Clue: The celebrity is the lead star of the highest-grossing film of all time. The star also appears in the film franchise which has grossed more than US $10B worldwide.
To infinity and beyond? Find out this week.
(E-mail reactions at rickylophilstar@gmail.com. For more updates, photos and videos, visit www.philstar.com/funfare or follow me on Instagram @therealrickylo.)
Credits belong to : www.philstar.com