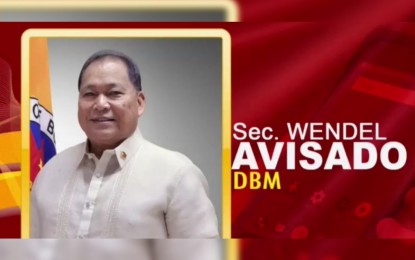 MANILA – Details of the proposed emergency assistance for qualified beneficiaries in the National Capital Region (NCR) Plus bubble affected by the weeklong enhanced community quarantine (ECQ) from March 29 to April 4 are expected to be released possibly within the day.
During the virtual Palace briefing Monday, Department of Budget and Management (DBM) Secretary Wendel Avisado said the Office of the Executive is currently reviewing the special amelioration assistance proposal, funds for which reportedly will come from unutilized allocation from the Bayanihan to Recover as One Act amounting to PHP23 billion.
Citing data from the National Economic and Development Authority (NEDA) and the Department of Social Welfare and Development (DSWD), Avisado said there will be about 22.9 million beneficiaries for the special assistance.
He, however, did not indicate whether the number of beneficiaries refer to the number of individuals or families.
Once the President approves the proposed subsidy, he added the DBM will immediately issue the special allotment release order (SARO) and the notice of cash allocation (NCA) so the Bureau of the Treasury (BTr) can disburse the funds to the local government units (LGUs).
The subsidy is targeted to be released by the middle of next month, he said, citing what he heard Finance Secretary Carlos Dominguez III as saying.
Asked if the subsidy will be in the form of cash or in-kind, Avisado said this will depend on the decision of the President.
A presentation from a medical expert during the same briefing showed that the ECQ in NCR Plus bubble is not enough to contain the surge of coronavirus disease (Covid-19) infections in the country, with the daily cases recently rising to over 9,000.
When asked whether the amount being considered for the assistance is enough, Avisado said what is clear for now is the amount of aid that is being studied is "definitely lower than what we have given during the Bayanihan 1".
He was referring to the between PHP5,000 to PHP8,000 per month cash subsidy given for two months under the Bayanihan to Heal as One Act.
"We surmise that something more is gonna happen after one week so based on our projection, this will tide them up at least up until the time that the government or the IATF and approval of the President make adjustments in the current state of quarantine in our country," he said.
Avisado said the inter-agency Development Budget Coordination Committee (DBCC) is scheduled to meet Monday afternoon to discuss where to source the budget for any possible additional measures in the coming days. (PNA)
*****
Credit belongs to : www.pna.gov.ph