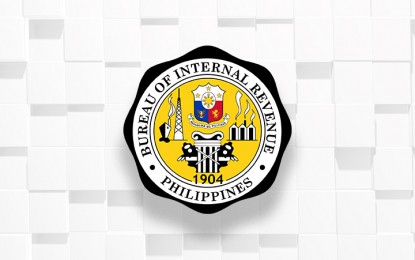 MANILA – Finance Secretary Carlos Dominguez III has highlighted the need to continue modernization in the Bureau of Internal Revenue (BIR), citing gains from earlier measures that helped address needs during the pandemic.
In his speech during the BIR tax campaign kickoff 2022 on Thursday, which was streamed through the bureau's Facebook page, Dominguez said BIR's digitalization program has allowed improvement in tax collection.
Along with the comprehensive tax reform program, he said these combined efforts "have widened (the) tax base and simplified the process of revenue collections."
"The Bureau of Internal Revenue's comprehensive shift to digitalization even before the contagion hit allowed us to continue functioning effectively. The revenues we collected mostly through digital channels funded our additional emergency and health measures to defeat the pandemic. Our enhanced revenue performance enabled us to properly maintain fiscal discipline despite a larger spending program," Dominguez said.
He said improvement in revenue collections provided the needed financing for social protection and infrastructure programs, which boosted the domestic economy's capacity.
Had it not been for the virus-induced pandemic, Dominguez said the economy would have achieved another feat –to be in an upper- middle income status in 2020.
Although this goal will be delayed for a time, he said this remains doable since the economy has started to recover.
Dominguez said the government's budget gap and the ratio of debt to gross domestic product (GDP) increased because of pandemic-related spending "but these remain manageable and we are determined to return quickly to fiscal consolidation."
He said a primary factor in the fiscal consolidation program "is the improvement of our revenue collections to meet our expenditure requirements."
"This year will be critical. We need to begin outgrowing our debt by restoring our high growth," he added.
Dominguez underscored the need to increase spending for infrastructure modernization, public health system and social services, and "to rebuild the communities damaged by severe weather events caused by climate change."
"It is therefore important to focus this year's tax campaign on the bureau's continued modernization efforts and the critical role taxpayers play in our nation's recovery and progress," he said.
The DOF chief also cited the importance for taxpayers to realize their "duty to ensure that our country moves forward through their prompt and correct payment of taxes" and for the bureau to "continue making progress in applying digital technologies to all its processes for greater transparency and convenience for our clients." (PNA)
*****
Credit belongs to : www.pna.gov.ph