DOH adds 5,279 new COVID-19 infections, but two labs without data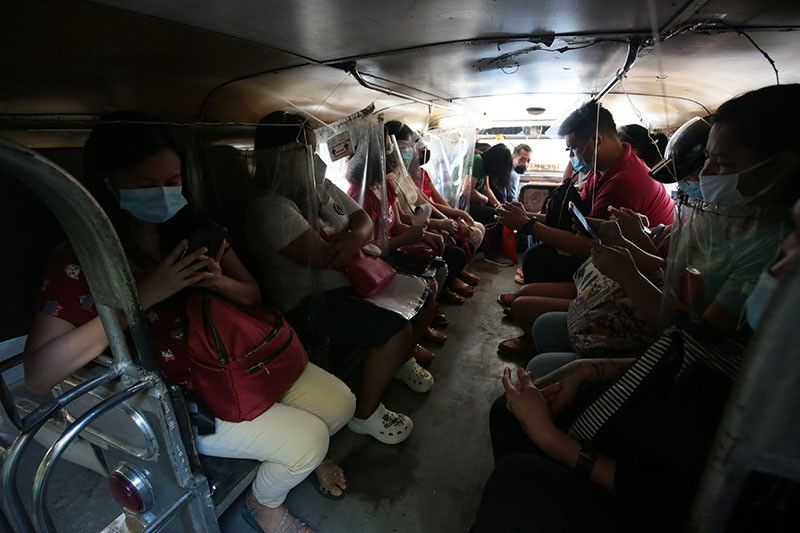 MANILA, Philippines — Health authorities reported 5,279 more coronavirus infections on Sunday, bringing the national caseload to 2,756,923.
In its latest bulletin released Sunday afternoon, the DOH reported a positivity rate of 10.3% out of 52,881 tests.
Active cases: 60,957 or 2.2% of the total
Recoveries: 7,312 new additions, bringing the number to 2,654,173
Deaths: 208, now 41,793 in total
According to the Department of Health, two labs were not able to submit their tallies for Sunday's final count.
However, the DOH added that the three labs only accounted for 0.3% of all samples tested and 0.8% of all positive individuals.
The national government decided to downgrade Metro Manila's alert status to Level 3 amid the decrease in COVID-19 infections until the end of October.
It has been 586 days since the first enhanced community quarantine was hoisted over some parts of Luzon.
538 areas under 'granular' lockdown
More areas are now under lockdown with the expansion of the alert level system to other parts of the country. Per data from the Philippine National Police, 538 areas are under granular lockdown across the country, leading to 22,911 households or 105,270 individuals under lockdown.

Davao City Mayor Sara Duterte-Carpio says anew that she will not run for president. Pressed for details on her recent meeting with former Sen. Ferdinand "Bongbong" Marcos Jr. in Cebu, Duterte said they discussed how Davao can help the presidential bid of the former dictator's son, and not necessarily about a possible tandem.

Police Gen. Guillermo Eleazar, PNP chief, reminded the public that only gatherings within a family's bubble are allowed even under the relaxed Alert Level 3 in Metro Manila.

"The PNP is aware of the traditional traditions whenever Undas approaches such as Halloween parties and tricks or treats for children and some of us may be encouraged by the continuous drop in COVID-19 cases in our country," he said in Filipino.

"So we advise our compatriots to postpone it first or make it limited to your own homes because instead of trick or treating, it may end up with a trip and treatment at the hospital when the children become infected and have nothing. they are vaccinated."

Thousands trooped to the Manila Bay dolomite beach on Sunday, prompting the Department of Environment and Natural Resources to order the area's temporary closure.
*****
Credit belongs to : www.philstar.com