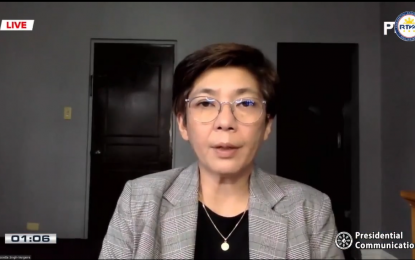 MANILA – An official of the Department of Health (DOH) on Friday reiterated that the anti-parasitic drug Ivermectin has not been proven to be effective against the coronavirus disease 2019 (Covid-19).
Health Undersecretary Maria Rosario Vergeire made this statement in response to a recent letter from the British Ivermectin Research Development (BIRD) asking the Philippine government to allow the use of the drug as early treatment for Covid-19.
In a virtual presser, Vergeire said available evidence and studies from "randomized control trials" showed that Ivermectin has not been proven to "significantly reduce mortality nor to improve other clinical outcomes" when used against Covid-19.
"Right now, the medical consensus is that there is no evidence to support the use of Ivermectin in treating Covid-19. While the DOH is not against the use of investigational drugs, we emphasize that in using products under investigation, the safety of every Filipino should take utmost precedence," Vergeire said.
She said that the DOH and the Food and Drug Authority (FDA) prioritizes that the drugs and medicines used against Covid-19 are "safe, effective, accessible, and affordable for use".
To date, there are no "approved prophylactic medicines for Covid-19″, Vergeire said.
"We are currently working with medical societies to continuously update and expand the list through the PSMID Living CPG (clinical practice guidelines) for Covid-19," she added.
The best way to protect oneself from Covid-19, she said, is to keep healthy, practice minimum public health standards, and get vaccinated when the opportunity comes. (PNA)
*****
Credit belongs to : www.pna.gov.ph