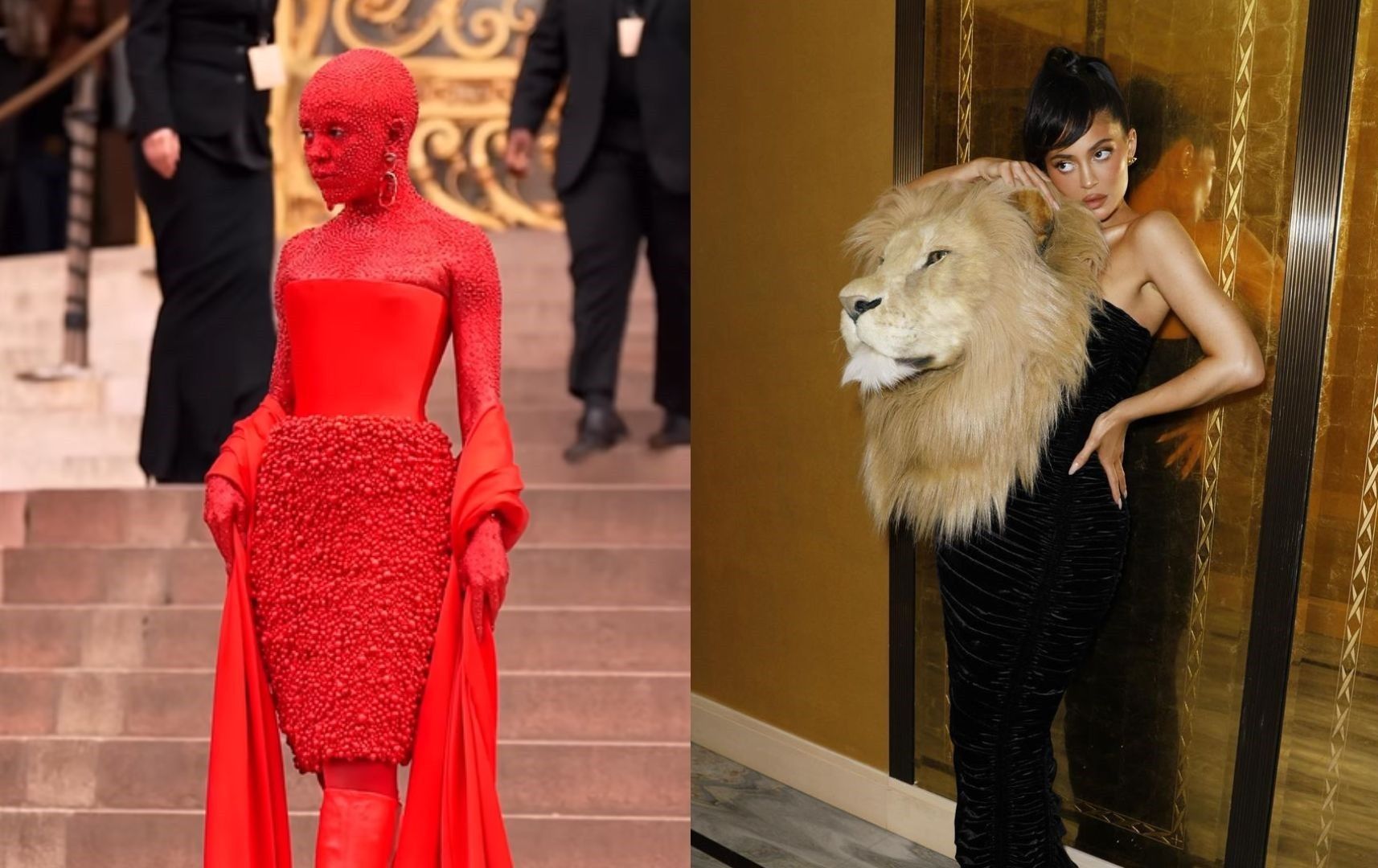 MANILA, Philippines — It was a tale of two kitties at the Schiaparelli Haute Couture Spring Summer 2023 show at Paris Fashion Week as rapper Doja Cat and television personality Kylie Jenner caught people's attention for different reasons.
Doja Cat was the unmistakable headturner, arriving entirely covered in 30,000 red Swarovski crystals, makeup and paint, accompanied by stylist Brett Alan Nelson in a matching red suit and long jacket by Vetements.
Makeup artist Pat McGrath shared that it took almost five hours to create the singer's appearance. "The final product was a magical, mesmerizing masterpiece of sparkling brilliance."
The rapper's complete outfit was a red silk faille bustier, a hand-knitted skirt of lacquered wooden beads and trompe l'œil toe boots by Schiaparelli.
It was an apt attire for the show dubbed "Inferno Couture," which was inspired by Dante's famous work, "Inferno," and the nine circles of hell.
Meanwhile, Kylie Jenner received some flak for wearing a fake, life-sized lion's head attached to her black velvet strapless gown.
"BEAUTY AND THE BEAST," Kylie wrote on her Instagram account. "I loved wearing this faux art creation constructed by hand using man-made materials. Beautiful beautiful."
Models Naomi Campbell (wolf), Irina Shayk (lion) and Shalom Harlow (snow leopard) walked the runway in similar dresses with animal head attachments.
All animals are references from "Inferno" as representations for lust, pride and avarice.
Schiaparelli noted that the looks were "faux taxidermy" and that no animals were harmed in the making of their looks at the fashion show. Social media users, however, said it was done in bad taste and that the outfits "glorified trophy hunting" and "promoted poaching and animal cruelty."
RELATED: Albert Andrada to showcase Filipino haute couture at Paris Fashion Week 2023
*****
Credit belongs to : www.philstar.com